What Role Does AI Play in Cloud Computing Transformation?
What Role Does AI Play in Cloud Computing Transformation?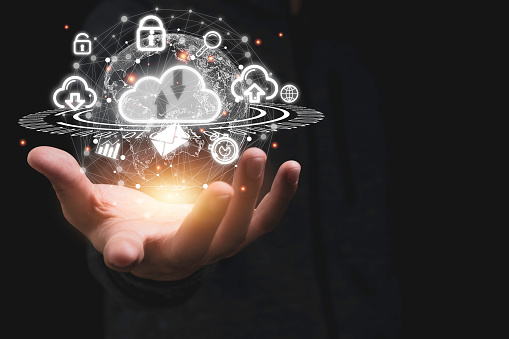 In the last decade, the cloud computing market has made significant growth, which has had a considerable impact on work culture in a variety of ways.
In the contemporary digital era, both AI and Cloud Computing are crucial. Professionals and businesses are using it to store their vital data. Cloud computing is a new technology, many companies and organizations are concerned about how it will grow over time.
One of the essential aspects of integrating AI and cloud computing is machine learning. It will assist in reducing cybercrime, making reliable and timely judgments, and enhancing the customer experience.
The Role of AI in Cloud Computing
According to recent studies, the worldwide value of AI. is expected to reach $89 billion per year by 2025. AI's contribution to cloud computing will account for a significant amount of the funds.
AI's assistance in cloud computing is a driving force behind the advancement of cloud technology. Organizations can maximize the benefits of AI technology in collaboration with cloud innovators.
AI Improves Cloud Security in a Variety of Ways
On the cyber front, AI has increased security, and the technology is helpful in the analysis of vulnerabilities.
The IT industry is improving many of the technologies meant to avoid attacks. Experts are investigating AI and machine learning to automate cloud security. The following are some of the ways AI is helping cloud security:
Vulnerabilities are identified
Even if the backend and server-side are safe, threats exist. With each technology innovation, the probability of possible hazards grows.AI may operate independently to identify a possible problem and assist developers in resolving the security fault. It can also assist users and team members in identifying areas that need improvement.
Automated Detection and Correction
The events can be analysed by an automated system driven by an AI cloud. Instead of waiting for things to happen, the AI will respond to threats immediately.Businesses can detect risks faster and in a shorter time if they use their systems properly.
Cloud computing is secure, but when integrated with AI, it becomes fatal. In developing a model that will accurately indicate how the events will play out, a lot of information or digital content is used. The ability to take proactive action is made possible by accurately identifying occurrences. Organizations are also better prepared for cloud computing incidents that may arise in the future.
With the use of AI, the security parameters in cyber computing are continually increasing.AI can detect potential risks using algorithms, ensuring effective recovery.With the help of AI, cloud security is always top-notch.
Final Words
Kapil Hera Academy is a famous cloud computing institute in Delhi assisting a wide range of businesses and AI integration, which has become a valuable commodity in various areas. Enrol in a cloud computing course in Delhi to learn more about it.To get a technological advantage over its competitors, move all business apps and functions to the cloud. Cloud technologies and AI have enormous potential for many businesses and industries. Please contact us for more information about cloud computing training in Delhi.