What is the difference between a Family Health Insurance Plan and an Individual Health Insurance Plan?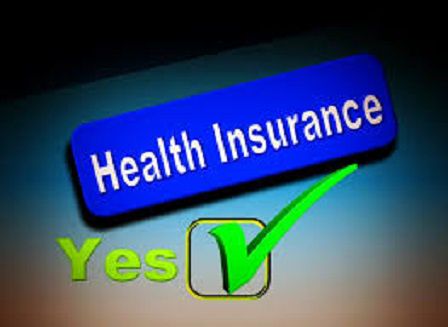 One of the most well-known types of health care coverage plans available in India is family health insurance plans. These medical insurance policies combine the coverage of your  family members, such as your spouse, children, parents, and grandparents, into a single plan that provides enough aggregate protection as determined by the proposer.
A lawfully wedded spouse, dependent children, parents, parents-in-law, and other family members can be covered on a floater sum insured basis under family health insurance policies. Simply put, in the event of an emergency, a family floater health insurance policy allows you to collect up to the full sum covered amount. However, other family members' coverage benefits would be reduced as a result of this. Another advantage of family floater health insurance policies is that most healthcare insurance companies will pay for COVID-19 treatment. This means that under a new or current family medical coverage policy, you can now gain from coverage for a significant period for expenditures arising as a result of a positive COVID-19 outcome.
Family Health Insurance Plan Advantages
Purchasing a family health insurance fromVital Health Cover might help you in a variety of ways. The following are some of the health insurance advantages accessible to you and your family:
Hospitalization is stress-free with a Mediclaim policy for family
Since it eliminates the need for acquiring different health insurance coverages for each family member on an individual basis, the process of hospitalization is stress-free. It also gets rid of the inconvenience of paying different healthcare premiums for each relative. As with individual insurance policies, the covered individual can get cashless care at a network hospital while hospitalized. In this manner, you may provide health insurance to all of your friends and family members without sacrificing on the level of care.
Adding New Family Members is Simple
You may quickly add a new family member to a family health insurance coverage, which is not possible with a solo health insurance policy. – If you're adding additional family members to your current medical insurance plan, you should always consider increasing the amount guaranteed to ensure that everyone is covered. In addition, if the senior family member dies, the coverage benefits are available to the remaining covered family members. This is thus one of the best advantages of family health insurance.
Parents' Health Insurance Coverage under Same Policy
One of the major advantages of having a family medical insurance plan is that you may include both you and your companion's family members in a single policy. If you pay a higher cost, you can purchase individual health insurance coverage for your dependent parents or in-laws.
Reduced reliance on Group Plans
Many firms provide health insurance policies to their workers as a bonus of working for them. However, only a small percentage of the time, the coverage provided by these plans is enough for you and your family. As a result, obtaining a separate healthcare coverage strategy for this circumstance might be beneficial because it provides comprehensive coverage and keeps you protected. Furthermore, employer-provided health insurance is only valid until you leave the company; after that, you will not be supplied any coverage. As a result, purchasing family health insurance coverage is a prudent decision.
I hope you liked the article and if you want to know the tax benefits of Health Insurance or read about more such interesting topics then visit the official website of GetVital.