Required documents for scooter loan in Mumbai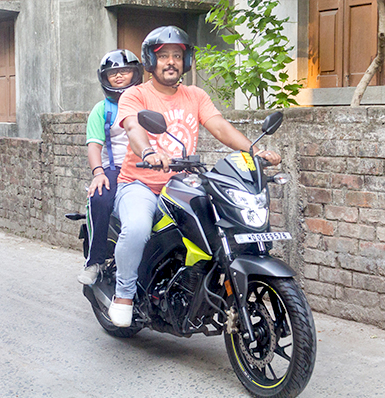 Mumbai, one of the most populated cities, is known for its traffic jams. Having a bike that can steer you through the heavy traffic of Mumbai is a real luxury. Owning a two-wheeler may not be as crazy as it looked a few years ago. While it can be expensive, taking a bike on loan in Mumbai can make it easy.
Vehicle Loans for Two-Wheelers
There are two kinds of bike loans: unsecured and secured.
Secured Loan: A loan that is secured by collateral. It might be a piece of your land, your home, or valuables like gold. The majority of lenders will secure the motorbike loan against it. As a result, the bike becomes collateral. If you fail to pay your loan, the creditor has the legal right to repossess your motorcycle. If you don't want to utilize the bike as collateral, you can use another asset instead.

Unsecured Loan: As you may expect, this is the polar opposite of secured loans. These are unsecured loans, which means any assets or collateral doesn't back them up. These are personal loans that you might use to buy a motorcycle.
Four Advantages of a Two-Wheeler Loan
The four advantages and benefits of acquiring a two-wheeler loan are as follows:
When applying for this loan, minimal documentation is required. You can apply online and never have to go to a branch. Most lenders require you to fill out an application form; all other transactions are completed digitally. The loan application process is simple, and the loan funds are disbursed quickly.
You may choose from a range of repayment options to fit your needs. Inquire about all available options and select the one that is best for you.
Various lenders provide reasonable interest rates. The loan amount is also significantly large, allowing you to easily acquire the two-wheeler and pay it off comfortably over the next three years.
There is very little paperwork required when applying for this loan. However, most lenders need salary stubs, proof of age and job, bank statements, and residency proof when applying for a loan.
Documents required for a two-wheeler loan:
For an individual with a salary:
ID Proof: Passport /Photo credit card /Pan Card /Driver's License /Voter's ID /Aadhaar Card /Identity card containing the applicant's image issued by Central/State Government Departments, PSU.
Two recent passport-size photos.
Address Proof: Passport/License/Voter Driver's ID/Utility Bill/Aadhaar card/Bank account or Post Office savings bank account statement. It should be provided by the public sector, private sector, or multinational banks only / Receipt for property or municipal taxes; Proof of address in the applicant's spouse or parents' names are allowed.
Salary slips for the last three months/Form 16/Latest ITR
Bank statements for the previous three months are required.
For an Independently employed individual:
Identification Documents: Passport/Pan Card/License/Voter Identification Card/Aadhaar Card
Two current passport-size photographs
As evidence of address, provide a passport/license/voter driver's ID/utility bill/Aadhaar card/bank account or Post Office savings bank account statement. Papers issued by public, commercial, or international banks must be digitized. (Except for corporate banks)/ Receipt for Real Estate or Municipal Taxes; Proof of address in the name of the applicant's spouse or parents are permitted.
Bank statements for the previous three months and a recent Individual Income Tax Return (ITR) are necessary.
When applying for a two-wheeler loan, keep the following factors in mind:
1. Check the loan's interest rate
Different lenders will charge borrowers varied interest rates. Compare interest rates and don't apply for the first loan you find. Instead, take a few days to browse around. A simple web search will yield results for the various types of motorbike loans and the interest rates given by multiple lenders.
2. Never borrow more than you need
Determine whether the two-wheeler loan is affordable. Avoid excessive borrowing merely because you have access to a loan. Calculate the EMI and choose a monthly payment amount that you can comfortably afford when applying for a loan.
3. Create a Repayment Strategy
Before you apply for the loan, you should have a solid repayment strategy in place. First, consult your lender and become acquainted with all of your options. Then, stick to the repayment plan once you've acquired the loan with your chosen interest rate.
If feasible, use a system that allows for varying EMIs and grace periods. You will not fall behind on your monthly payments as a result of this.