Top 5 Reasons Why You Need to Consider A Doctor Loan in 2021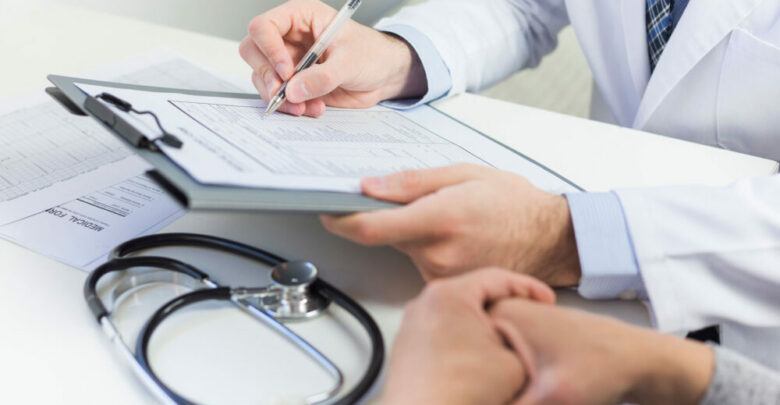 The healthcare industry of India is projected to three-folds to Rs.8.6 trillion by 2022. Additionally, India's public expenditure of the healthcare sector stood at 1.2% of the GDP, as mentioned in the 2021 budget.
The prospect that this sector offers has encouraged medical professionals to set up their own clinics to be a part of this growth. In this regard, financial products like doctor loans have played an important part. Nevertheless, before opting for this financial product, one should consider a few factors to make an informed decision.
5 reasons to consider a doctor loan in 2021
In India, a doctor loan is a highly beneficial financing option that does not come with any end-use restriction. Any eligible individual can avail this credit facility. Following are the top 5 features that allow individuals to meet several professional and personal requirements that includes the following –
1. High loan quantum
Usually, leading financial institutions sanction high loan amounts to eligible applicants, allowing them to meet various high-end expenses. Additionally, the available fund here has no end-use restrictions, which further allow individuals to meet an array of monetary requirements.
For instance, they can utilize the sanctioned loan amount to upgrade medical equipment, expand the clinic, recruit staff and more. This will aid medical professionals to improve the clinic's infrastructure and offer better services.
2. No collateral
A loan for doctors is considered a beneficial borrowing option as it does not require them to pledge any collateral. This is advantageous for the debtors as the lack of collateral reduces the processing time of a loan, and the hassle of arranging a guarantee.
3. Simple eligibility
Apart from having a clean credit profile, medical professionals need to meet specific eligibility parameters to be eligible for a doctor loan. Aspiring borrowers need to fulfill some of the following eligibility parameters-
Individuals with an MBBS degree must possess a post-registration certificate with the medical council
An individual with an MDS/ Dentist degree must have experience of 5 years from the registration date
An individual holding a Super specialist I and II, specialized or other PG diploma must also possess an MBBS degree certified by the medical council
4. Hassle-free documentation
Nowadays, medical professionals can apply for a doctor loan by simply filling an application form with the necessary details online. Along with that loan application form, one needs to submit a few documents as well. Here is a list –
KYC documents
Income proof
Medical registration certificate
5. Quick disbursal of the loan amount
Leading financial institutions disburse sanctioned loan amounts within 24 hours for eligible borrowers. These quick financing options allow professionals to meet their emergency financial requirements, be it professional or personal.
Along with these, doctor loan interest rate and repayment options are two more pointers that one should consider before applying. On the other hand, leading financiers in India, such as Bajaj Finserv, also extend pre-approved offers to make the borrowing experience hassle-free. Such offers are available on a wide range of financial products such as personal loans, business loans etc. One can check their pre-approved offer by mentioning their essential credentials.
This further simplifies the borrowing experience and allows them to meet their expenses efficiently. Hence, to make the most out of doctor loans, individuals must compare different credit options available in the market and settle for one that best suits their financial requirements.