Trading Forex – tips for beginners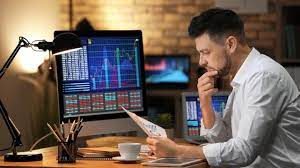 Trading Forex is a little different from trading stocks. The same technical indicators and trading methods can be used. Nevertheless, it will undoubtedly be helpful for you to know some tips before you start Forex.
Choosing the right platform to trade in Forex
This is the difference between Forex traders and equity traders: the platforms and brokers are quite different.
Forex brokers are definitely different from equity brokers. For example, the currency pairs that are traded on Forex are derivatives, while stocks are securities.
However, you can look at the Forex broker list to choose the platform that offers both and even more trading instruments such as futures, cryptocurrencies, etc.
Do not trade more than 2% of the starting capital.
For example, if you decide to invest $ 1,000, try using just $ 20 to invest in a currency pair. Forex prices are incredibly volatile, and you want to make sure that you have enough cash to cover the downsides.
Limit your losses with STOP LOSS
Let's say you have just started, and today your total losses are $ 5. You wouldn't have wasted any money.
It is important to only use approximately 2% of your capital per trade.
Having enough funds to cover the downside will enable you to keep your position open and see the benefits.
Remember that losses are not losses unless you close your position. If your position is still open, your losses will only count if you choose to close the order and take the losses.
Calculate your potential earnings before starting a trade
Profits that brokers make are based on spreads to reduce the costs incurred by traders, and therefore increase the margins to maximize the gains on each transaction.
Before you get into Forex trading and open a trade in the currency market, use it to get a clear idea of ​​the net gains you will have made on your forex account once it has been subtracted from your trade.
Choose the major currencies.
Don't start trading with the currencies from emerging countries. It's better to try your hand with the majors, including USD, EU, YPY, CHF, and other currencies, for more stable economies. The volatility of currencies is indeed the tool to make big profits. However, for newbies is advisable to stick to the common pairs until figuring out the way the market works.
Managing money risks and emotions
Risk management, also called money management, refers to a set of rules and principles that will allow you to maximize the efficiency of your operations and avoid taking too many risks, or at least unchecked risks. And it goes hand in hand with the psychological aspects of the trade.
To some people, these principles will seem obvious. However, keep in mind that you don't always think so lucidly when you invest your money. We are overwhelmed by stress, fear, and hope, which can sometimes "pollute" our ability to make rational and effective decisions. So this is where risk management comes in.
Indeed, by fixing strict rules in advance, we manage to overcome the difficulties caused by emotions such as fear or false hope, two of our greatest enemies when trading on Forex.