Tips to follow before doing wire transfer from India to the USA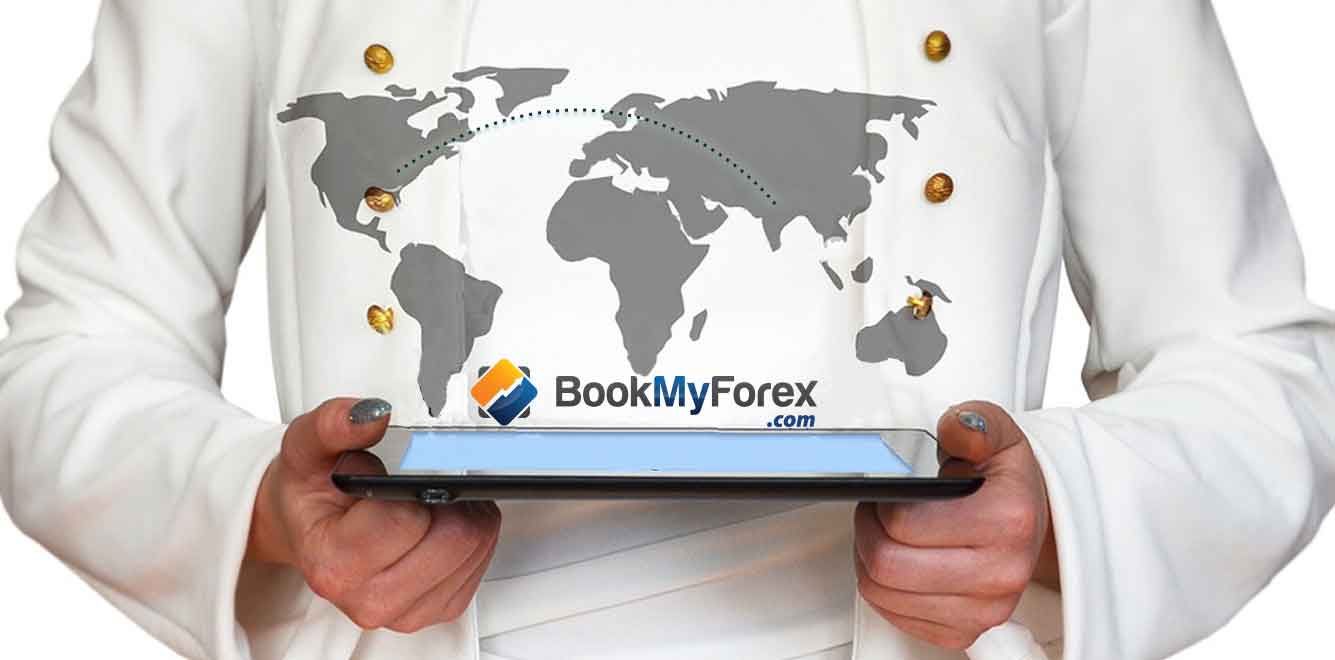 Wire transfer is an electronic payment system that transfers money from one location to another. It's the fastest mode of transfer where the payee will receive money in no time.
Wire transfers happen from one bank to another bank, and it is used to send money abroad. It is the most popular way to remit money overseas.
Suppose, you want to transfer money from Inda to USA for any reason, you'll be able to do it with a wire transfer facility at a nominal cost.
The most common mode of a wire transfer is through SWIFT, which is known as Society for Worldwide Interbank Financial Telecommunication network.
It is also a network of the messaging protocol. More than 10,000 banks and 11+ countries feature in this network.
Wire transfers come into place when you wish to remit money abroad. Domestic wire transfers' take about a day but international wire transfers may take about two-five days.
What you need to understand is that there is no actual transfer of money in the wire transfer. The money is first deducted from the sender's account and then it is credited to the bank account of the receiver.
Wire transfer may involve some charge in the transfer of money overseas. But, there is absolutely no remittance charge on the transfer you make abroad.
Why wire transfers are a better option than Foreign Currency Demand Draft?
Foreign currency demand draft is issued as a draft for the money you need to transfer. Suppose, you want to remit educational fees to a foreign university, you can get a draft made of the amount.
Demand drafts are safer as compared to cheques. But, still, people prefer online remittance. While it does not take time to make a demand draft, it takes about a week to get it drafted abroad.
Many charges are levied on the draft, which includes courier charges and other costs. There is also a risk of the draft getting lost in the transit. Wire transfers not only offer safe transfers, but they are way faster.
Purposes of wire transfer from India to USA
You can opt for a wire transfer for various reasons and purposes. The most popular reason is remitting money for overseas education and the purpose of immigration. It is done for any medical emergency where payment needs to be quick.
Most people also consider wire transfers to remit money to close relatives staying in the USA. If you need to book your tour abroad, then this is the best way to transfer your money in no time.
Most tour operators start the procedure of booking once they receive the money. Investments in foreign assets are also one reason why people choose this mode of foreign transfer.
Choosing Online forex platforms for wire transfers
Best exchange rates
Online forex platforms for wire transfers offer complete dependency as you will get to choose from the best exchange rate. Unlike banks and traditional money changers, online forex sites offer rates that are updated on a real-time basis.
It means that you can choose the lowest rate. The best part is live rates are displayed 24/7. There are no time constraints here. Most online forex websites give options to lock in the rate for up to three days.
When you freeze the rate for three days, you'll get a rate that will save you money. The rate alert feature offered by the forex sites also lets you set the desired rate, the one you are looking for.
Faster processing
Wire transfers are quick so you can expect faster transfers for the procedure. All the funds are processed within twenty-four hours after receipt of funds. Most forex sites also guarantee remittance procedures within two days.
The beneficiaries abroad can receive funds after a day or two. Most banks have a tie-up with forex exchange sites. So, the transfer process is quick. If you already have an account with the bank, then the time taken will be less, as you won't have to produce too many documents for the process to get complete.
Zero processing fees
When you visit your bank for online remittance or wire transfer the first thing a bank will ask is the fee. Banks apply many charges on wire transfers' and that can cost you dear. That said, online forex platforms are the best, as they apply zero processing fees on the transfer of money.
Most online forex sites waive off the sending charges and processing fees that are levied on sending money. Banks may charge about 500 INR to 2000 INR for wire transfers. But, online forex sites charge no money. It is not only more flexible, but it also saves you a lot of money.
Procedure and documents required for Wire Transfer to USA
The procedure to transfer money via wire transfers is rather simple. You need to fill up the senders and beneficiary details along with the purpose of the money transfer. You will then need to upload the required documents online.
The documents include your basic ones such as – Pan Card, Passport, address, and photo. You will need to book the rates for the transfer of money online. As most online platforms display the rates in real-time, you won't find it tough to choose the best rate possible for the transfer of money. A digital A2 form will be generated when you complete the details.
Benefits of doing wire transfer and the tips to watch out for
You don't have to visit any banks or vendors for wire transfers as you can do it sitting at home. Book your order online and leave the rest on online forex sites as they guarantee complete transparency in the process of wire transfers.
If you go to a bank for a wire transfer, then you may have to pay 2 to 3% more. Online forex sites do not charge any added fees for wire transfers, which is an advantage.
With online wire transfers, you don't have to visit banks to submit your documents. Forex sites give you the advantage of uploading all your documents without an issue. The process is swift and hassle-free as compared to the manual mode of transfer.
The best part is; if you are stuck with any issue related to online wire transfers, you have customer care just a call away.
Conclusion
Wire transfers are a quick and simple mode to make remittances abroad. If you compare it with other mediums, then online forex sites offer the best rates on transfer with no added costs.
Choose wire transfers the next time you need to transfer your funds abroad and the beneficiary account holder will be able to receive the money in the fastest time possible. The online forex platforms also provide you amazing cash backs as well that would not be possible to avail of if you do wire transfers by directly visiting a bank.
So to conclude things off, our tip to you would be to choose a reliable online currency exchange and remittance platform if you wish to do a wire transfer from India to the USA.