Smart Ways To Help You Increase Your CIBIL Score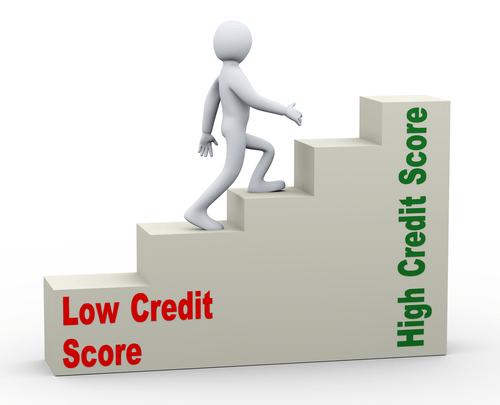 A CIBIL score is a three-digit number that reflects the credit profile of an individual via a numerical summarization. Financial institutions typically use it in assessing an individual's creditworthiness as per the score he/she carries.
The score is also based on a borrower's credit history and repayment record and serves as one of the essential factors in securing much-needed access to a credit facility. In this regard, one needs to know of some of the smart ways he/she can utilize to help increase credit score over time.
Ways that can help improve your CIBIL score
Below are mentioned a few potential ways that can build a positive credit profile, thus helping increase credit score –
Make timely repayment of dues
Delay in payment of monthly installments or credit card bills not only attracts penalty but also hurts your credit score. Thus to leave a positive impact on this score, one can set reminders for payments or opt for an automated bill payment to ensure timely repayment of dues without any delay.
That way, the chances of missing deadlines are diminished to a large extent. It is also one of the simple ways to manage your debt.
Limit your credit utilization
Credit utilisation should be capped at 30% of the total credit available to an individual. Anything beyond that would be considered as high utilization, thus indicating strained repayment capacity and increased dependence on credit.
A regular check of credit report
One needs to keep a regular check on his/her CIBIL score and report to take note of discrepancies if any. Mistakes may creep in due to incorrect information recorded, errors in updating, delay in recording, and such other reasons.
If a repaid loan does not reflect on the credit report, it has a negative impact on one's credit score. Given that the CIBIL score is important for personal lending as well, any discrepancy should be rectified at the earliest.
CIBIL report correction can be done easily by submitting the dispute resolution form to the agency, which is likely to respond within 30 days from such submission.
Opt for a balanced credit mix
The credit mix of a borrower should be a combination of unsecured loans like a personal loan and secured advances, for a short and long tenor respectively. It would indicate an individual's planned approach to availing credit, and financial discipline, thus rendering a positive effect, and thus increase credit score.
Keep a record of old debts
The loans that have been paid off indicate the repayment history of a borrower. Such credit behavior is taken into account by future lenders in approving a loan application. So, when an individual has an unscarred repayment history, for say a credit card, it makes sense to keep such good accounts active.
Importance of credit score
A credit score is indicative of the credit health of a borrower. There are a range of reasons which make this score quite important –
One can negotiate for a lower interest rate on advances like personal loans with a good CIBIL score. One may even get benefits such as easy approval for a higher loan amount or a discounted processing fee.
A higher credit limit on a credit card is typically dependent on one's credit score.
The eligibility of a borrower for pre-approved offers is determined on the basis of credit score as well. Lenders like Bajaj Finserv provide pre-approved offers on different financial products like business loans, personal loans, etc. to make financing quick and convenient. You need to provide only your name and contact number to check your pre-approved offer.
Maintaining a suitable credit score is also one of the suitable ways to get the best personal loan rate.
Hence, maintaining a good credit score always proves to be beneficial to individuals, thus prompting users to take necessary steps that help increase credit score. One must also take care of other eligibility requirements when availing of such advances to ensure hassle-free financing.