Debt Consolidation Loan: 4 Smart Things To Know About Debt Consolidation Loan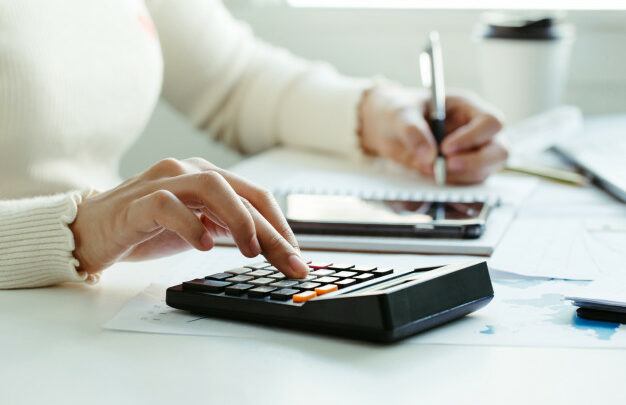 The Indian banking sector has deteriorated significantly in the FY20-21 with the threat of growing NPAs, estimated to reach 11-11.5% by the end of the fiscal year, informs Care Ratings. Following are some of the figures that strengthen this statement. 
As per a Financial Stability Report, the NPA ratio for all SCBs may plume to 12.5% in March 2021 from 8.5% in March 2020. 

If the economy dips, the NPA for financial institutions may reach as high as 14.7% at the end of the current financial year. 
Add on to that, more than 40% of borrowers were under loan moratorium which is still unresolved. It may give rise to NPA further. In such a situation, missing even a single EMI can cost one handsomely and lead to a debt trap. To tide over this situation, a debt consolidation loan can prove to be beneficial. 
Though a personal loan for debt consolidation is one of the most convenient ways to manage liabilities, borrowers need to keep a few things in mind while choosing this facility. 
Top 5 facts about debt consolidation loan 
Following are some of the facts that you need to know about personal loan for debt consolidation. 
Converts multiple liabilities into one
Paying EMIs and keeping tab of all of the payment dates is not an easy task. The problems are compounded when one needs to service multiple loans at a time. A debt consolidation loan can come to rescue here, allowing borrowers to club all existing debts and applying for a fresh personal loan. 
It helps borrowers manage their liabilities efficiently through a single EMI payment. 
2. Lowers interest liability
Another reason most people incline towards a debt consolidation loan is due to the reduced interest payment. For instance, suppose you are consolidating debt for credit cards. In that case, the interest rates will be lower compared to what you are paying right now. Hence, you can tackle credit card debt with a personal loan for debt consolidation with greater ease.  
In simple words, since the personal loan interest rates are lower than that of a credit card, your EMI will become affordable. Eventually, it will lower the cost of borrowing when compared to the net borrowing cost of servicing multiple loans at a time. 
Since March 2020, RBI has slashed the repo rate by 115 bps, thus lowering the interest rate. 
To take advantage of this lowered rate, individuals must apply for a personal loan with financial institutions like Bajaj Finserv, who offer the most competitive interest rates. 
This NBFC also extends pre-approved offers on the credit product. These offers expedite the lending process and make it hassle-free. Such offers are available for several financial products like personal loans, business loans, credit cards, etc. All you have to do is to enter your name and contact number to check your pre-approved offer instantly. 
3. Improves credit score for debt consolidation loan
Debt consolidation facilitates timely repayment of the existing debts. It eventually improves the credit score of a borrower. 
Knowing all about debt consolidation can also help increase your credit score without much effort.  
4. Streamline repayment procedure
Since this facility is one of the simple ways to manage your debt, you can remain stress-free with its repayment. It helps to clear the existing debts faster through a single credit product. Individuals can also use a debt consolidation calculator to calculate the EMI payable and total cost of borrowing beforehand. 
While a debt consolidation loan helps to gain a solid grip on multiple loans, you need to calculate how much you can save by choosing this option. Remember that this facility does not allow you to make a habit of defaulting on your loans first, and then consolidate the same with further debt. 
Tips to avail a debt consolidation loan with a low credit score 
A personal loan for debt consolidation is one of the most preferred credit options for several regular borrowers. While it is recommended for borrowers to possess a high credit score before opting for such a loan, this aspect is negotiable. 
Those looking to avail a personal loan with bad CIBIL score can try following these below-mentioned tips. 
Apply for a lower loan amount 
It is advisable to avail a comparatively lower credit amount when applying for a loan with a poor credit score. Doing so will convince the lender that you are capable of repaying the borrowed amount without default. 
While most reputed financial institutions offer a personal loan for debt consolidation of up to Rs.25 lakh, you can choose the amount you need immediately. It also effectively lowers the EMI payable against this loan. 
Look for Pre-approved loan offer
Select lending institutions like Bajaj Finserv in an effort to make the loan application process straightforward and quickly extend pre-approved offers to customers. Apart from a personal loan, such offers are also applicable to other credit options like business loan, credit card, etc. One can check the pre-approved offer instantly by entering contact number and name. 
It allows you to learn beforehand how much loan amount you are eligible for and helps you to select a debt consolidation plan accordingly.