Factors you Must know about Home Loan Processing Fee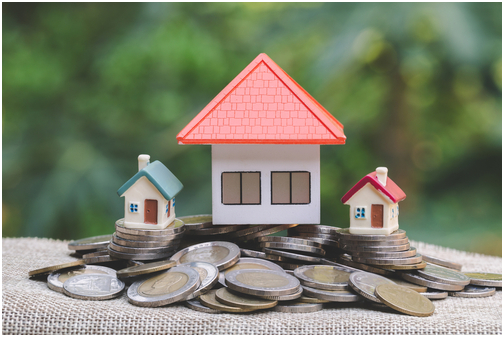 According to recent reports, India's home loan market is projected to grow at a steady pace in the next five years. After the crisis of 2020, with every sector was badly impacted, the home loan market managed to recover fact, owing to certain factors like reduced interest rates, RBI moratorium, etc.
RBI's decision regarding repo rate cut influenced the home loan rates and made it easier for homebuyers to obtain a sizeable loan amount through affordable EMIs. For the real estate market, price stability and attractive discounts have been some key growth drivers.
The current market conditions also present a great investment opportunity for the general populace owing to interest concessions and affordable housing schemes brought forth by financial institutions. However, while availing a loan, borrowers must also be aware of the additional charges and processing fees, apart from the benefits.
Important points to know about processing charges
Processing charges are a non-refundable amount that home loan borrowers are required to pay to their respective lenders as remuneration to work on the formalities pertaining to loan sanction, including processing their files. Generally, this one-time charge varies from one lender to another, and borrowers need to pay the allotted amount after submitting the loan application.
However, before getting into the home loan online apply process, the following are some important pointers you need to keep in mind –
Processing fees depend on the acquired home loan amount you are obtaining from the financial institution. This one-time payment includes a specific percentage of the total home loan amount, alongside goods and service tax.
As much as calculating EMIs before taking a home loan is necessary to remain prepared for your monthly liabilities, going through the norms of processing fees should be equally prioritised.
In some cases, financial institutions exclude other charges, and borrowers are required to only bear the processing charges during loan application. This makes the repayment process convenient, even if the home loan rates are slightly higher.
Apart from the processing fees, borrowers are also required to be aware of other home loan fees and charges beforehand in order to chalk out an effective long-term financial plan.
These charges include –
Legal and technical charges: Financial institutions ask for supportive property documents during the loan application process. Once the documents are verified, you need to bear the legal and technical charges, which generally range from Rs.5,000 to Rs.10,000, depending on your lender.
Home loan pre-payment charges: Pre-payment fee refers to the amount some of the financial institutions charge when the borrower is making a partial payment or paying off the entire amount before the end of the tenor. According to RBI regulations, lenders are not supposed to charge penalty fees if the loan has been availed on floating interest rates.
However, in the case of fixed interest rate, these fees are levied, including other penalty charges when a borrower misses or delays paying his/her monthly instalment. It is advisable to research extensively regarding the interest rate types and compare rates using an home loan EMI calculator to avoid unwarranted expenses.
Nonetheless, interest and other charges should not be the sole factors to look into while opting for a home loan. Borrowers should also look for other benefits.
For instance, top financial institutions extend pre-approved offers to help borrowers handle their home loan application process without hassle. These offers are available on different financial products such as home loans, loans against property, etc. In order to get yourself affordable home loan interest rates and expedite the loan application, make sure to check your pre-approved offer by providing your name and contact number.
With these home loan offers, India's middle-class population can consider investing in residential properties while taking care of other financial obligations. However, it is also necessary to compare different lenders to get the lowest home loan rates and check additional charges to manage your finances better.