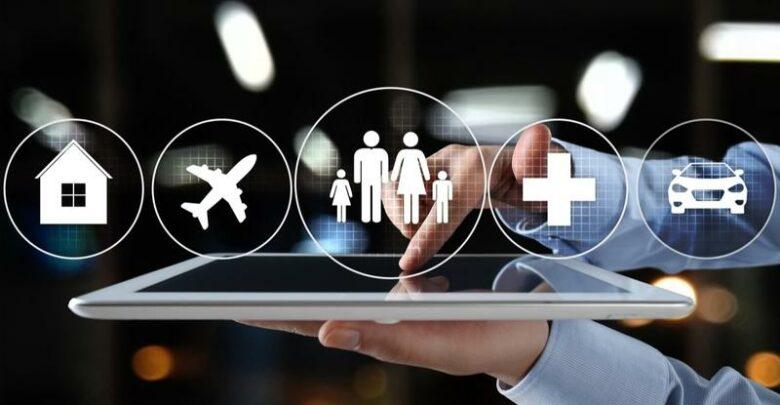 A life insurance product, also known as a term insurance plan, offers your family financial stability in the event of your untimely passing. Term insurance is one of the suitable and popular types of insurance that one should consider purchasing. 
A term insurance plan provides several other benefits, such as high coverage at reasonable premium rates, extra rider benefits, etc., in addition to providing the family with the security of financial stability.
Here is a basic explanation of the advantages of term insurance.
What Advantages Does Term Insurance Offer?
Term insurance offers financial security to the beneficiary's family in the event of the policyholder's passing. Additionally, providing benefits for critical sickness or accidental death coverage, financial security, and income tax advantages.
Ten Advantages of Term Insurance
To maximise the benefits of a term insurance policy, it is also crucial to be aware of term insurance benefits. This awareness lets you focus on those plans that offer more benefits. Thus, aiding you buy the suitable one. Following are the ten benefits of term insurance.
Term insurance solely provides protection to the policyholder for the term of the policy. It aims to lessen the financial strain on the surviving family members in the event of the breadwinner's passing.
It is essential to have a thorough understanding of the specific terms supplied inside the term insurance policy before buying a life insurance policy. Term insurance is also known to be one of the simplest of insurance to understand. One must pay the premiums on time, and the insurance offers coverage for a specific amount of time along with various term insurance features.
Sizeable life insurance at a reasonable price
Another significant advantage is that term insurance is affordable. Additionally, you can buy term insurance online, which may lower premium costs compared to offline purchases. Refer to a term insurance calculator to understand premium costs more clearly. 
Coverage for critical illnesses
A severe illness diagnosis could occur at any time in your life, and the cost of the necessary treatment could be expensive. One of the key advantages is that you can purchase critical illness coverage by selecting riders or add-ons in addition to receiving life insurance. 
Additional riders' advantages
You can add riders to term policies to increase the benefits (accidental rider, critical-illness rider, etc.) of term insurance. You can add these term insurance riders to your base plan by paying a small additional cost. You can add other riders to your policy even when you buy term insurance online.
If the policyholder passes away, the family will get the sum promised as a payout. When purchasing a term plan, the policyholder can choose between receiving a lump sum and regular payments. The payout can occur every month, every quarter or every year. You can understand this better using a term insurance calculator.
Refund for the premium option
Suppose you want maturity advantages with the term plan. Then consider the 'return of the premium' option. Although this ROP option demands hefty premiums, it will reimburse all of the premiums if you survive the policy term. However, all taxes, the modal amount paid, and rider premium are not included in the ROP refund.
Benefits for the untimely passing
The family's primary earner may be responsible for debts and EMI payments, including a home loan, a car loan, etc. Therefore, the family will be responsible for the liabilities after the untimely demise of the family's primary provider. One can receive a monthly income and lump sum payment as a demise benefit.
Term insurance offers advantages for tax savings under the old tax regime. According to Section 80C of the Income Tax Act of 1961, the premium you pay to purchase a term plan is exempt up to a maximum of Rs. 1.5 lakh each year. Additionally, the term insurance demise benefit for the nominee is completely exempt under ITA, 1961, Section 10(10D).
Benefits of accidental demise
Accidents can occur at any time and are unforeseen. You can add this rider benefit to your term plan to give additional term insurance benefits or coverage in the event of an accident resulting in your passing away.
How Much Coverage Do I Need for Term Insurance?
Based on your financial obligations, you should choose a sufficient amount of life insurance, and depending on the sort of coverage you want; you should select the proper add-ons or riders. A person should purchase term insurance to cover 10X–20X of their annual salary, according to the usual rule of thumb.
For your family to receive the full benefits of a term insurance plan after you are gone, you need to select a life insurance policy with a substantial life insurance amount. Term insurance calculator will help you understand the estimated premiums you must pay to get desirable covers.