3 Best Ways to Get An MSME Business Loan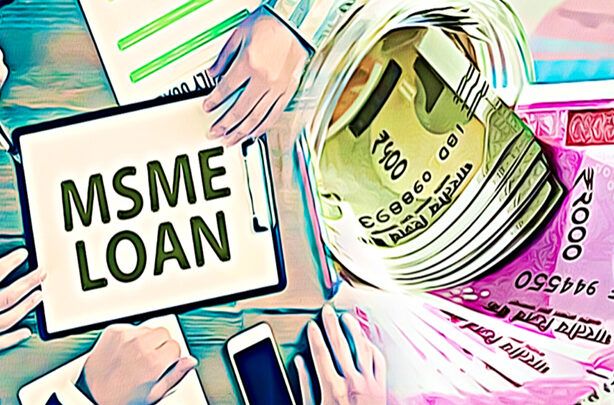 The Micro, Small and Medium enterprise sector of India is regarded as the growth accelerator of this country's economy. It contributes around 30% of the total GDP and about 40% of the total exports. This sector also plays a pivotal role in the country's employment generation, with around 110 million Indians associated with it.
To assist companies operating in this sector and encourage budding entrepreneurs to set-up their venture, the Government of India and different financial institutions operating in this country extend an MSME loan scheme.
Best ways to avail an MSME loan for business
Here are some popular ways to avail a small business loan to establish or expand an organisation –
The Government of India has taken the initiative to help micro and small industries of this country to find the necessary funding and has launched several schemes to this end. Here are some prominent examples –
Launched in 2015, this scheme offer funds of up to Rs.10 lakh to non-firm and non-corporate enterprises. Entrepreneurs can approach any financial institution registered to provide a MUDRA loan to apply for this scheme.
Moreover, this scheme has 3 sub-categories based on the stage of development a business is in. These are Shishu, Kishore, and Tarun, and each of them has a different loan cap. The MSME loan interest rate charged here is nominal, and the terms of credits are favourable to aid business owners.
Credit Linked Capital Subsidy Scheme
Under this government scheme, MSMEs receive a 15% subsidy on technological upgradation of up to Rs.1 crore. It allows such small and medium scale organisations to introduce modern technologies to their business, and enhance their growth.
After meeting the eligibility criteria, individuals can contact any of the 12 registered financial institutions for this purpose. Moreover, they must go through the benefits of MSME loan to undertake an informed decision.
Credit Guarantee Trust Fund
The Ministry of Micro, Small and Medium Enterprises, and the Small Industries Development Bank of India (SIDBI) launched this scheme to extend financial support to the MSME sector of this country. The idea here is to eliminate the submission of any third-party collateral.
The guaranteed coverage available under this scheme is up to 85%, i.e. for Micro industries. Moreover, for retail and other sectors it is 50% and 75% respectively.
Invoice financing is another way to secure funds for MSMEs. It allows companies to avail an advance against their unpaid invoices, and meet any financial crisis that an organisation is facing.
Typically, it is a short term solution to meet any liquidity crisis that a company is undergoing. An important point to know about this financial product is that if a borrower fails to repay the outstanding, the lender will use these invoices as collateral.
Apart from these, another popular way for any MSME to secure necessary funding is through business loans. Featured with no end-use restrictions and easy repayment options, it allows businesses to meet an array of requirements. They can use the funds to support working capital, purchase inventory, or upgrade the equipment.
Moreover, with financial institutions like Bajaj Finserv borrowers can enjoy 'flexi loan' facility, which enables them to withdraw funds at their will, and pay interests only on the amount they have used.
The availability of pre-approved offers from this NBFC further streamlines the loan application process and saves time. These are available on business loans, personal loans, etc. Applicants can check their pre-approved offer by submitting essential contact details.
The loan schemes are specially designed to help such organisations to start their journey, or build their business brand. However, before applying for an MSME loan, individuals must go through the particulars of a loan scheme to optimise their benefits.