How To Find Your Perfect Bottom Wear For Men?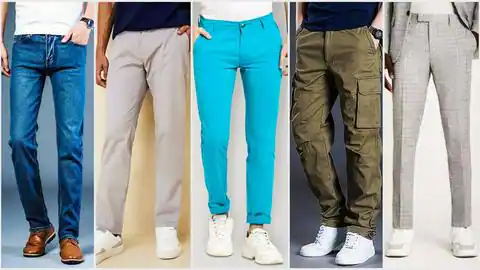 Having comfortable clothing is a blessing as it makes us feel are most authentic cells and allows us to sit, stand or lie as we like with no constraint on our bodies. Throughout the day, you might be working or may even attend social situations where you need to dress appropriately, which may not be the most comfortable wear you wear. But when you are at home, you can let your God down and where your best lovers that fit you like a glove. For men, comfortable clothing allows them to move freely and enjoy the rest of the time left until the next morning.
If you are also eager to find comfortable bottom wear for men, then this is the right article that you have stumbled upon as it has some crucial information that can help you select the most comfortable wear that should suit your need. Curious to know more? Keep reading further.
Choosing a comfortable lower for men
Many times when purchasing a variety of lowers in an attempt to try and find the one that makes them feel the most comfortable cell and might end up having none of it helping. Here are some tips you must keep in mind to find the best comfortable wear.
For any bottom wear purchased to provide comfort, it is important to determine the essential fabric that makes you feel you're most comfortable. Some people prefer pure cotton lowers, whereas some people like to wear something silk or soft to touch when they are at home. It is also important to decide on fabric based on your body's reaction to it. For instance, some men sweat a lot or may have an allergic reaction to certain materials, so they should avoid that.
Moreover, some fabrics are stretchable and easy to wear, whereas some are not. Especially, cotton lowers are known to be stretchable and comfortable fair as silk or satin lowers do not have that quality.
The length of the lower men's wear also holds a significant value as the comfort level is determined by how long you have your pajamas or shorts. Someone likes to keep it long till knee length or even below that, whereas some went like to keep it short above knee length as well.
Size also matters the most. It is not as formal as the office, but it is also essential to have the bottom wear of the perfect size to feel comfortable. It is always advised to purchase lowers of at least one size above your original size so that you feel comfortable moving along in it. There is also some room if you gain weight or feel bloated and still free and comfortable in those lower.
Wrapping up
You can only purchase a good men's lower when you know well about your preference and size and are sure about what experience you want to feel after you have worn the lower.