High Potential Individual Visa – Routes to ILR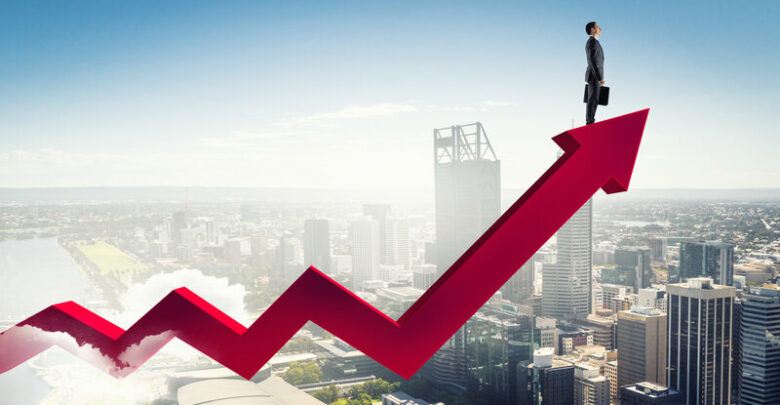 The High Potential Individual route in the UK is an unsponsored immigration path intended for the intellectual elite who can contribute their knowledge, skills, and ideas to the UK economy. The route is intended to draw the smartest and brightest people to the UK, preserving the country's position as a major global innovation centre.
One of the new UK work visas is for those with high potential. On May 30, 2022, under the new Appendix High Potential Individual, applications were available.
Does High Potential Individual eventually lead to settlement in the UK?
The High Potential Individual visa application process does not result in immediate relocation to the UK. A visa holder would have to change to another immigration method that does offer a path to settlement prior to the expiration of their leave. They would have to meet the conditions for that path, but doing so would allow them the chance to subsequently apply for indefinite leave to remain (ILR). For instance, under the Skilled Worker route visa holder who has lived and worked in the UK for five years may apply for ILR.
An international migrant settles in the UK by requesting ILR. The visa holder will thereafter have the freedom to reside, work, and further their education in the UK for as long as they choose.
What is Indefinite Leave to Remain?
Permanent Residence is another name for Indefinite Leave to Remain (ILR), which is also used often. You will be able to live and work in the UK without any restrictions if you are a foreign citizen and are given Indefinite Leave to Remain.
ILR Qualification Requirements
The following requirements must be met in order to be granted Indefinite Leave to Remain:
You must conform to specific income standards and have lived continuously in the UK for 5 years.

Maintain a thorough record of any time away from the UK during the last five years, since any extended absences may have an influence on your application.

The Life in the UK exam, a 45-minute requirement for foreign nationals seeking indefinite leave to remain in the UK or naturalisation as a British citizen, is your only chance to show that you have a solid grasp of the language and daily life in the UK.
Although Indefinite Leave to Remain in the UK has no expiration date, it is vital to remember that being abroad for more than two years may result in the loss of ILR. One year after receiving Indefinite Leave to Remain, you were able to submit an application for British citizenship.
What is permitted under the High Potential Individual visa?
Recent graduates of the best colleges in the world are able to go to the UK to work or seek a job thanks to the High Potential Individual visa. This indicates that the high-potential applicant does not require a work offer before applying and does not require a UK sponsor who has been authorised by the Home Office.
Holders of a High Potential Individual visa are able to perform full-time jobs of any sort and at any skill level. Self-employment and volunteer work are included, although it is not permitted to work as a professional athlete or sports coach. In accordance with the Academic Technology Approval Scheme (ATAS) requirement, the applicant is also permitted to pursue a course of study that satisfies the requirements of the Student route. To study several sensitive subjects at the postgraduate level, you must first earn an ATAS certificate.
High Potential Individual visa holders may be joined by or accompanied by their spouses, partners, and any dependant children under the age of 18, providing they fulfil the eligibility standards, just as in other labour pathways. For example, unmarried couples must have lived together for at least two years in a relationship that is analogous to marriage or a civil partnership, and any prior relationships of the applicant or principal visa holder must have ended irretrievably.
Criteria for High Potential Individual visas
A High Potential Individual candidate must be over 18 and have received an abroad degree-level academic qualification from a prestigious international university within the previous five years in order to qualify for this exclusive immigration route. The following prerequisites must also be met by the applicant:
A requirement for proficiency in English, a financial requirement, if applicable, a requirement for a tuberculosis test certificate, if from a country on the list, a requirement for police registration, if applicable, and you haven't already been given permission under the Student Doctorate Extension Scheme, as a graduate, or as a high potential individual.
Except where any period of overstaying can be disregarded in certain limited circumstances as set out by the UK's Immigration Rules, the standard suitability requirements under other immigration routes also apply under this route. Any criminality, misconduct, or violations of immigration law may disqualify an applicant from being granted permission.
What qualifications must graduates with High Potential Individual visas meet?
A degree-level academic qualification from an abroad institution must have been issued for the applicant to be eligible for a High Potential Individual visa. There are, however, extremely precise requirements in this case, including the need that candidates hold a bachelor's or postgraduate degree from a top worldwide institution that is included on the Home Office Global Universities List. The Academic Rating of World Universities, the Quacquarelli Symonds World University Rankings, and the Times Higher Education World University Rankings are just a few of the ranking systems that are included as suitable abroad universities on the Home Office list.
In relation to the date, the graduate received that qualification, the institution that granted the applicant's degree must be listed on the Global Universities List. The degree-level certification must have been granted within the past five years of the date the High Potential Individual visa application was submitted.
Contact A Y & J Solicitors if you need any assistance. Our expert immigration lawyers will be happy to assist you.