Want To Know How To Become A Web Designer?
Want To Know How To Become A Web Designer?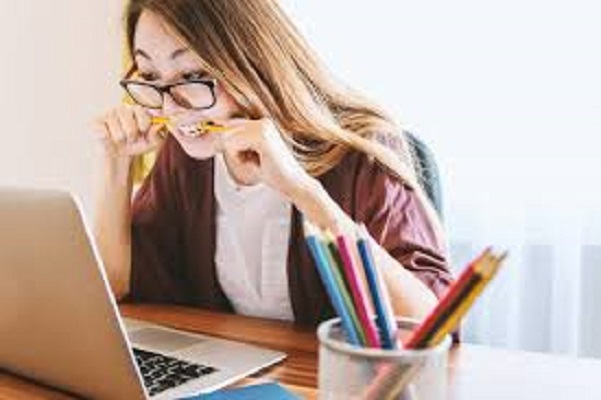 The first question which arises in our mind is what is web design and the working of web designers? So, Before we talk about
how to become a web designer
, let's discuss the topic of web design. When you are surfing on the internet lots of things you observe like graphics, images, color scheme, content, etc. You search according to your reasons and they might be online shopping, education, entertainment, etc. 
So, it's the job of a web designer to create an attractive website and fulfill your requirements. Their job is concerned with web development rather than software development. A web designer is responsible for making a website more appealing i.e work for the website's appearance and feel. They may make it more appealing by using photographs, colors that are related to the website needs, graphics, and other elements in the layout. Both web design and web designer are essential for the website because web design only works when there is coding behind it.
Also CheckOut :E Commerce Web Design
Check Out The Roles of Web Designers? 
You should understand the functions of web designers if you want to learn how to become a web designer. They look at the requirements of your website and the people that will visit it. Then they organize the text and photos in the appropriate order, and so on. This process is carried out by these professionals, and the tasks they carry out are as follows:
They select the font which is easy and attractive.

After selecting the font, they choose a color scheme that suits your requirements.

Also, create a map that shows the structure of your website which ensures correct navigation.

They place images, logos, text, videos, and other things properly.

Then they use HTML and CSS for creating layouts and give them a style.

The main purpose is to ensure it will open both on desktop and mobile.
These are the responsibilities of a web designer. Adaptive or responsive web design is required. The content of adaptive design uses a standard size as the layout's frame. Responsive design, on the other hand, uses the size of the screen in real time. All of this must be managed by web designers in accordance with the user's needs.
Let's explore how to become a web designer 
You're now interested in learning how to become a web designer and pursuing it as a profession. Then, in order to become a skilled web designer, you must follow these steps.
Develop necessary skills –

To work as a web designer, you'll need a bachelor's degree. A web designer must have a degree and extensive experience in the creation of websites. There are various online courses that can help you improve your abilities.
There are some courses which include- 
Graphic software –

It is software that is used to facilitate graphics for websites like photoshop.
Programming languages –

Web designers don't need to do masters in programming languages but have at least some knowledge of basic programming languages such as HTML, CSS, JQuery, JavaScript, and Flash. 

SEO (Search Engine Optimization) –

You have the basic knowledge of SEO techniques that help a web designer create sites that appear when users search for certain keywords.

Web Design Theory –

You have to understand the theory first because without it you can't create a good website that includes your experience, structure, and color theory. 

Communication Skill –

Communication is the medium of every business to success because if we properly communicate then we are able to understand the client's needs. You can correctly implement the client's needs with a mixture of your ideas.
Earn Certificate –

Certifications in certain areas help you in your learning skills, boost your resume, you can expect a higher salary and many more. Some certifications are – 
Adobe Certified Expert 

General Assembly Bootcamp

Google Mobile Web Specialist
Create a website –

Having the essential expertise to build your own website can assist you in demonstrating your potential to your clients. Clients can simply locate your talents, expertise, abilities, experiences, and more if your website is professional. All you have to do now is keep yourself and your website up to date with your latest trends and experiences.
Search for a job –

To begin your career you have to search for a job according to your requirements. You just need to decide whether you want to work as a freelancer or with an agency for opportunities.
Build your portfolio –

Keep an updated portfolio of your work and talents as you get clients, create websites, and gain experience. Show your work, testimonials, and some of your best design skills for your clients. If you want income then you have to update your portfolio.
Market yourself –

It's necessary to market yourself if you want to be a freelance web designer. Keep yourself, your website, and your portfolio updated for potential clients. 
Conclusion
You must have adequate knowledge, whether academic or practical, to be a successful web designer. You should understand how to make a website and what the aim of the website is. Whatever you're looking for on the internet, whether it's online shopping, education, or entertainment, All of them are created by web designers that have a lot of expertise and know what they're doing. You should be familiar with HTML, CSS, JavaScript, and other programming languages so that you can design and meet all of your client's demands.
Essentially, web design is the appearance and feel of client's and web designer's ideas that have been correctly structured and updated. You should manage with new techniques and updated trends. I hope you now have a better understanding of how to become a web designer and why it is important.