Do's and Don'ts of Business Setup in Dubai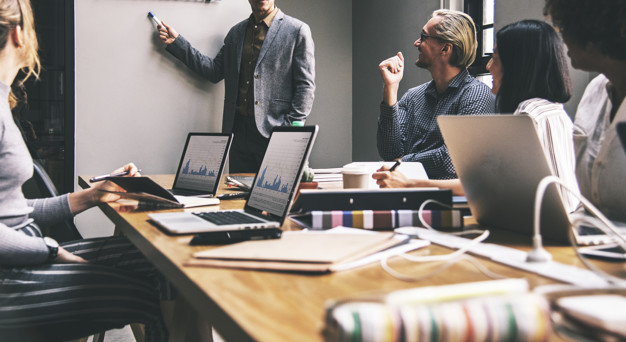 Business in Dubai
Dubai is one of the world's largest business centers, with attractive business prospects for startups and international investors. Dubai is a preferred destination for start-ups due to the availability of good market facilities, free zones, manpower, equipment, and a low tax regime. However, forming a business in a foreign country can be difficult. Dubai has long been one of the most important international trade or business centers due to its geographical location. Dubai also saw huge growth as a result of the global boom.
In Dubai, there is now strong competition for a wide range of resources. Many investors and entrepreneurs consider Dubai to be one of the most desirable places to start a venture. The decision is based on the location's suitability and the changing business climate. As a result, having a consulting mainland company formation in Dubai could be desirable. The first step for those interested in incorporating business practices is to obtain a Trading License. You must be familiar with all of the formalities involved with business formation, licensing, employee recruiting, and other criteria. So, before you start a company in Dubai, here's a rundown of essential dos and don'ts to think about.
Do's for Business Setup in Dubai
Due to the variety of people and investors, Dubai is a city filled with opportunities. Since the majority of networking happens at events where you can gain a certain amount of social capital in a comparatively honest setting, and people wanted to know how to start a business in Dubai. It is important to continue to promote the brand at different events individually. If you're thinking about starting a business in Dubai, here are some tips to keep in mind.
Carefully Choose a Business License
Technical, Commercial, and Industrial licenses are the three categories of licenses available in Dubai. Each form includes a unique collection of documentation and license fees, which may or may not be associated with your business model. As a result, make sure you pick a license that protects all of your business's activities.
Gain sponsorship from the local community
A locally-registered company is the most common and beneficial type of company forming in Dubai. A UAE national will be the local sponsor, who will own 51 percent of the business and charge a yearly fee. Nonetheless, the local sponsor provides you with a deed and complete oversight of the company. As a result, make sure you find a dependable local supporter.
Pre-Evaluation Is Needed For All Company Formation Structures
Consider all types of company formation structures or legal structures, when forming a company in Dubai. Each structure has its own set of advantages, geographical constraints those unable, and travel restrictions that may or may not be appropriate for your company. Both as result, make sure to carefully evaluate all of your options before deciding on the appropriate structure for your business.
In order to start a company in Dubai, you'll need an investor visa or a business visa that allows you to remain in the UAE. Though securing a business visa is not complicated, you must properly complete the paperwork and legal documents to ensure that your business works properly.
Don'ts for Business Setup in Dubai
A level of economic accounting experience is perhaps the single most common factor that leads to the failure of otherwise profitable businesses.
May not open an account until the bank charges
Banks charge a variety of fees. For a bank-dependent operation, this will add up to a significant amount for a company to start. May not open an account until the bank charges have been verified. Often double-check the conditions and costs ahead of time. Do not pick a bank purely based on its prestige.
Don't Focus Your Decisions on Published Data
Do not formalize your business plans until you've double-checked the accuracy of the written documents with relevant authority or a business setup specialist. Check for any modifications to the Free Zone rules, any special permits that may be needed, and any approvals that may be available.
When it comes to business registration, don't go it alone
Given the fact that the Dubai government has made the process of establishing a company fast and simple, there are many complicated areas for a foreign investor to manage. Stop the trouble by entrusting the registration and licensing procedures to a reputable business development consultancy
Don't set up a business without sufficient funds
Don't set up a business without sufficient funds: So, if you don't have the financial means to support the project plan, you can hold off on starting a company in Dubai.
Financial difficulties can occur regardless of how capable of an entrepreneur you are. Primary prevention can usually lead to a successful transformation in most businesses. You must recognize the importance of being open and honest with your relevant parties. Restructuring frequently necessitates obtaining financial assistance from a variety of sources, including bankers.
To conclude
It's a modern economy, and both the people and the government are attempting to work out how to improve it. It's quick, multicultural, and does not always move at your speed. Don't forget to take a deep breath and stay focused. It's a competitive universe out there, but it's still limitless and free of repetitiveness. Every day is a fresh start, and it continues to grow.