Investing in the Sun: Why Marbella is Your Perfect Choice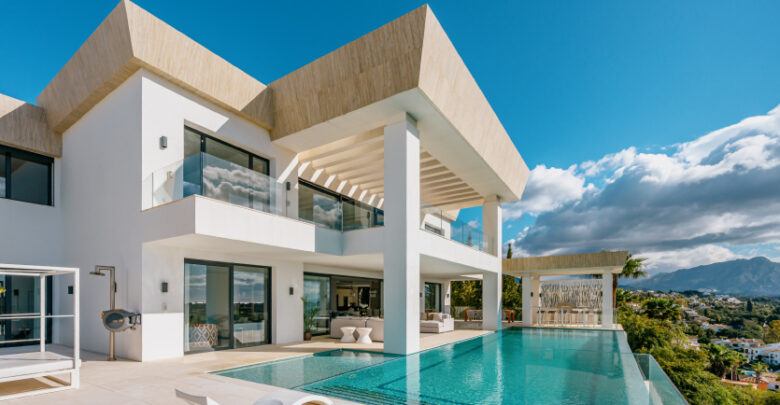 Introduction
With a strategic location on Spain's sunny Costa del Sol, Marbella is more than just a holiday destination—it's a wise investment decision. With over 320 sun-soaked days each year, rising property prices, and consistent high demand for rentals, buying a villa in Marbella is an excellent choice if you're looking for a profitable investment that doubles as a delightful vacation getaway.
Marbella: An Unrivalled Vacation Destination
Marbella's biggest attraction is undoubtedly its weather. With more than 320 sunny days every year, it's an all-season holiday destination that promises warmth and sunshine, whether you're planning a winter escape or a summer retreat.
But Marbella is not just about the sun. It boasts stunning beaches, a vibrant nightlife, and an impressive array of world-class dining and shopping options. With a rich history and diverse culture, there's something for everyone, making it an enticing destination for tourists worldwide.
Steadily Rising Property Prices: A Golden Investment
Marbella's real estate market has proven to be one of the most robust in Spain, demonstrating continuous growth and a high rate of return on investment. The city's soaring popularity among international travellers and domestic holidaymakers alike has triggered a rise in property values that shows no signs of slowing down.
Investing in a Marbella villa can offer long-term capital appreciation, given the year-on-year price increase. Even in the short-term, selling your property is likely to yield a significant profit due to the consistently high demand.
Turning Your Villa into a Money Machine: The Rental Option
For those not planning on using their Marbella villa all year round, renting it out offers an exciting income opportunity. Thanks to Marbella's status as a sought-after vacation hotspot, you can expect your property to be nearly fully booked throughout the year.
Your villa won't just be a static asset, but a dynamic source of income, paying for its upkeep and adding to your earnings. This dual benefit of property appreciation and rental income makes buying a villa in Marbella an extremely sound investment.
The Ease of Property Management in Marbella
Perhaps you're thinking, 'But managing a rental property sounds like a lot of work!' Not in Marbella. A host of reliable property management agencies are ready to handle everything for you, from listing your villa on popular rental platforms such as Airbnb and Booking.com to managing bookings, cleaning, and maintenance.
These agencies ensure that you get the benefits of renting out your property without the stress. All you need to do is sit back and enjoy the returns on your investment while the professionals take care of the rest.
Conclusion: Marbella – An Opportunity Worth Grabbing
Marbella offers a unique blend of holiday charm and investment opportunity. With its perpetual sunny climate, rising property values, and the potential for a steady rental income, investing in a villa here is a smart choice when you have the funds at hand.
Through the ease of trusted property management services, you can also enjoy a worry-free rental experience. In essence, buying a villa in Marbella is more than just owning a property—it's buying into a lifestyle of endless sunshine, serene beaches, and the chance to capitalize on a thriving rental market.
So, if you're looking for an investment that brings both financial returns and personal enjoyment, Marbella could be your perfect match. Let your money work for you in the sun-drenched paradise that is Marbella, where every day feels like a holiday and every investment decision feels like a triumph.