6 Questions You Should Ask Before Applying for A Working Capital Loan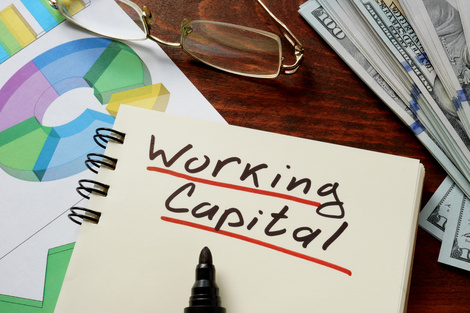 As per a recent report, several companies belonging to different sectors witnessed an increased need for working capital in the past year. For instance, drug manufacturing companies, businesses engaged in construction, etc., required a higher working capital amount to maintain their operations and cater to the high market demand.
To meet this demand, financial institutions bring working capital loans to help fund business expenses, allowing companies to focus on profitability rather than survival. However, before submitting your working capital loan application, you will need to take a few factors into consideration. 
Listed below are some questions to ask before applying for a working capital loan.
What is the status of my credit report? 
Any financial institution or NBFC will check if the business qualifies for a working capital loan. Loan executives will ask for a detailed bank statement for the last 6 months. They will also check your CIBIL score. A CIBIL score of 750 and higher is necessary to qualify for any loan in general.
How much funding do I require, and what for? 
It is an important question to ask and is often overlooked by individuals before initiating a working capital business loan application. The purpose and amount of loan requirement must be clear to understand if the business can bear and pay it off successfully. 
Therefore, sit down for a working capital calculation and chalk out a plan that mentions the purpose of your loan and the amount required for this purpose. It will not only allow you to avoid unnecessary debt but also give the financial institution a clear vision regarding your loan requirement. It will help speed up the process of approval as well. 
What does the lender expect? 
The documents required for a working capital loan put forth by every institution is different. Traditional financial institutions ask for financial statements, business plans and CIBIL scores. Others check monthly revenue compared to the length of time the company has been in that business. 
There are also several documents that applicants need to have before applying for the loan –
Tax record 

Business plan 

Bank statement 

Credit score 

Time in business 

Annual revenue 

Personal guarantee 

Credit score 
How likely is the approval of this loan? 
This is one of the most important questions to ask before submitting a working capital loan application. The likelihood of a loan application approval depends on complying with the eligibility. Further, by organizing proper documentation, maintaining transparency, making requirements for loan apparent and managing account statements, you can increase the chances of loan approval. 
The lending institution must understand that the individual availing the loan requires it for the betterment of their business and can handle the liability of paying it off.
How fast can the loan be paid off? 
Quick repayment of loan amount helps reduce business liability and ensures cash flow for investments, business expansion, etc. Therefore, estimate the time it will take for your MSME to pay off the loan amount.
Compare the loan amount payable with the company revenue to understand the approximate time required for loan repayment.
Will this loan improve the company's financial position? 
Hefty interest rates and non-compliant repayment agenda can make the working capital loan a financial strain rather than a benefit. This makes comparing the cost and benefits of a working capital loan crucial. 
Financial institutions like Bajaj Finserv offer a loan amount of up to Rs.45 lakh to meet working capital requirements. These credits are available against simple eligibility, and the documents required for a business loan are also nominal. 
The NBFC also provides pre-approved offers to its existing customers to simplify the loan application process. These offers are available on other products like personal loans, credit cards, etc. Provide your name and contact details to check your pre-approved offer. 
Nonetheless, before proceeding with your loan application, ask yourself these six questions. Knowing the answers to these will help optimize the entire borrowing experience.