5 Things You Should Do To Celebrate Eid in Full Zeal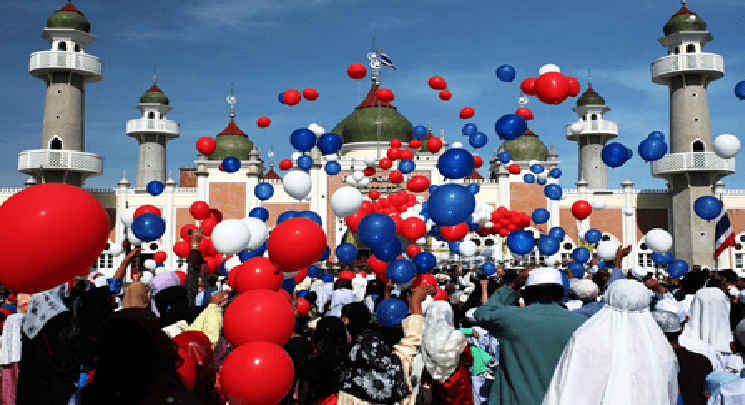 The festival of sacrifice and the happiest moment of the year is here. It's a day to cheer, laugh with all your heart and embrace the heavenly blessing of Allah. Other than attending prayer and sacrificing the four-legged animal, you have a lot of guests to greet because your mom invited half of the town over the feast.
Eid is of great festivity for Muslims, whether they are living in Asia or European countries.  From home chores to Eid clothes, henna, hairstyle and new makeup look to the right choice of accessories, there is a lot to plan. Nevertheless, it doesn't make it less interesting.
If you are one of those eager to slay the season and to stand out of the crowd, then this article is for you!
Get Your Home Ready
Eid-ul-adha is all about eating meat and socializing. You are going to spend quality time with friends and family, to share traditional meals and to revel festive spirit. When there is a celebration, there will be cleaning up before and after the feast. I usually make my household chores the day before Eid.
It's a common cliché that outer order contributes to inner calm. Believe it or not, small updates, few styling tweaks and household chores can do wonders. Sweep the house thoroughly and dust all the furniture, cupboard and windows in your home. Mop and disinfect to finish off the cleaning process. After cleaning replace the duvets, mats and other covers. Don't forget to do laundry and wash off curtains, bed sheets, cushions and all. For decoration stick to a theme or colour palette and make your house aesthetically appealing. Buy beautiful kitchenware and cookery to serve all the good food in style. Home chores will help to liven up the atmosphere and it will make the mood more festive.
Food-integral part of eid-ul-Adha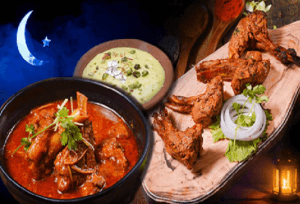 Once you are done with never-ending home chores and preparation for Qurbani rituals. It's time to make a list of what meaty dishes you are going to enjoy with your family? Eid-ul-Adha is for foodies. From delicious fried mutton chops, yakhni pulao, kofta kababs, to mutton biryani, beef haleem and spicy chapli kebabs, the feast at your place is going to mark the beginning of barbecue season.
Get an Appointment from Salon
Looking good is not a luxury, it is an absolute necessity and you deserve to look your absolute best. I get my saloon appointment done at least 3 days before Eid to avoid any hassle. You can book your appointment or visit a saloon for multiple beauty treatments like facial, manicure, pedicure, haircut and hair dyeing before eid.
Perfect makeup look and a little hairdo will ignite the sense of fun and excitement on this joyous occasion even if you are living miles away from your home town, where Eid is celebrated with full enthusiasm. Through prettifying your face and a little up styling you can let your radiance shine.
Embellishing Your Hands with Henna
Among all traditions surrounding Islamic celebrations, the practice of adorning hands with henna and bangles is incredible to behold. The concept of Mehndi is deeply rooted in eastern culture and considered to be the symbol of good luck and celebration. This practice has also gone global with henna saloons taking eastern culture to the west.
With the excitement of Eid on the rise, it is time for the lineup at the saloon to get your hands decorated the day before Eid. Mehndi designs vary depending on choice and preferences. Whether it's minimalistic or contemporary designs, detailed or intricate ones, henna is always the easiest and safest option to make your hands visually stunning.
Get Your Shopping Done
Eid in Asian countries starts with shopping and a countless visit to shopping malls from a week before eid to chand raat. It is considered the most exciting part of Eid to-do list. People living here in the UK or western countries also go shopping on this occasion to keep their eid spirit alive. From four-legged animals for sacrifice to traditional clothes for eid, matching accessories including colourful bangles, jewellery and shoes, you need each and everything to celebrate the happy moments and make your fashion statement as unique as possible. Once you get your shopping done, you will less exhausted and overwhelming for the rest of Eid preparations.
Bonus tip-Flaunt your style
The Eid of sacrifice is approaching fast. The above-mentioned ideas for little planning can do wonders. It's time to glorify Eid blessings vehemently with your friends and family.
In the hustle-bustle of festival preparation, with plenty of excitement, don't feel helpless, if you are running short of time to find a perfect place for your Eid clothes in the UK. You are one of those privileged ones who have Libas e Jamila in town.
It is my favourite one-stop-shop to meet all sartorial needs. From luxury ready-to-wear suits imbued with intricate embroidery to multi-colour printed outfits, you can have it all under one roof. No matter how much you love the ease of western attire, but on Eid, you all want to dress up in eastern traditional wear. Libas e Jamila has flawless curation of Pakistani Eid clothes that can help you to create a lasting impression on your guests.  There is also an assortment of traditional kurtas for boys and cute eastern dresses made up of the finest quality fabric to style up your kid for any festivity.
If you're one of those fashionistas, celebrating eid in the UK and looking out to flaunt your style, then what are you waiting for? With all your Eid preparations, don't forget to check Libas e Jamila which is all about traditional elegant and classy outfits. They have something for everyone, I am sure you won't be disappointed!
Happy Eid and happy shopping