You Need To Launch A Hair Salon Booking App ASAP
You Need To Launch A Hair Salon Booking App ASAP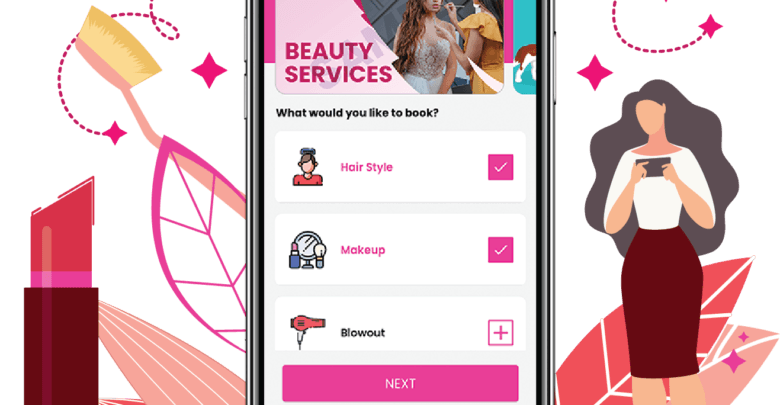 There has been a huge shift in consumer behavior when it comes to going to a salon and getting a haircut. As much as the technology has jacked up, the pandemic has contributed to this behavioral change. People enjoyed going to a salon and getting their hair done.
However, when the pandemic came crashing down the industries, people realized the security and safety when it comes to at-home services! Beauty on-demand app were a big helping hand in this change.
WHY DO CUSTOMERS ARE LOVING ON-DEMAND BEAUTY SERVICES?  
These are the key reasons why customers are switching to on-demand services!
The services are hygienic
Beauty salons are usually packed with people and if it's the weekend, you can imagine the kind of crowd! Salon reuses the supplies and other equipment because cleaning them every time will result in delays.
However, if your customers have called the experts at home, they can simply sit back and relax while their hair has been taken care of using properly cleaned, sanitized, and disinfected items – from scissors to comb, and the hairdressing gown cape.
It will save your customer time and effort
Your customers will love to tap on the hair salon booking app instead of scheduling a salon appointment for the weekend or during the non-rush hours. Also, your customers can save more money by using the refer and earn system.
Get personal attention
If you've observed that the beauty experts usually attend back-to-back appointments. This distributes their attention and concentration from one particular customer. However, when it comes to at-home services, the professional pay entire attention to your customer's hair making them feel more like a 'highness'.
WHO CAN OWN THE BEAUTY ON-DEMAND APP?   
Who has an independent salon?
If you own an independent salon in the area, you can opt for building an on-demand app. This will help you get your business online and streamline the operations. With a mobile application for your salon business, you can also book appointments, hassle-free!
If you own a chain of salon
Existing salon business owners running a chain of salons across the city or country can easily opt for building the on-demand beauty app. This app will centralize the business, helping the owner to keep things centralized plus generate an accurate earning report!
Entrepreneur with no business experience
Building, launching, and running a hair salon booking app is easy even if you do not know salon or beauty services. Here, you'll be only offering a digital platform for salons and individual beauticians to register with the app, take up service requests, and offer their services!
Because of this digital salon platform, you'll be under no burden of:
Paying your staff
Hiring
Retaining the employees
Managing the appointments
Keeping a track of your income
Buying/renting a solon
Managing the inventory
Even a newbie can establish a multi-billion dollar worth of business in just a few days! Besides all these conveniences, by purchasing a hair salon booking app from a professional white-labeling firm, you'll be assured to get only the top-trending features!
Preferred payment gateway
Your app will support the integration of a local payment gateway, making people trust you more because it will make safe and secured payments!
Push notifications
In-app push notifications will allow you to offer the convenience of 'instant updates' of the service. Thus, only by scrolling through their notification bar, they'll come to know the new updates!
In-app chatting
This feature is important as not all customers and service providers like to share their personal numbers. Therefore, this will prevent them from sharing the number plus let the parties communicate well!
Conclusion:
It is time to invest in the best app of the year – the hair salon booking app! Add all the features you need, integrate your preferred color-them, and even the language you want to. With the right foot forward, call or email the white-labeling experts today!