5 Reasons Why You Need to Have Billing Software in Your Retail Store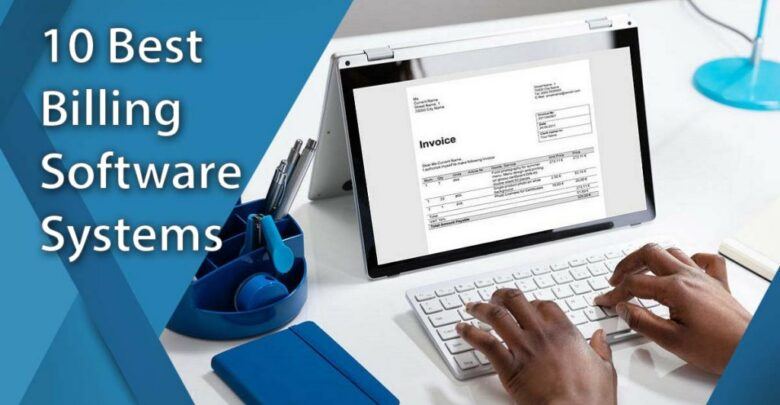 A retail shop owner understands the problem of operating a store, manually keeping a record of stock, making long bills and calculating the credit and debit side requires so much effort. Keeping a record of prices of each article present in the store and managing the store entirely becomes a tiresome job.
But billing software can make your store operations smooth and efficient, do you find it difficult to do long and tiresome calculations, billing software can do this for you in a few seconds.
Billing software for retail shop is your helping hand, can increase your productivity and efficiency, can bring you more business, here are a few benefits of billing software.
Fast Billing process
In this fast-moving world, everyone wants to save time, gone are the days of doing billing with the manual method using bulky registers and pen, free invoicing software download makes the billing process smooth and fast and it is easy to use also. By using billing software, you can prepare bills in just a few seconds without any hassle and with absolute precision, which saves you time while increasing customer satisfaction and reliability.
Track Inventory
The billing software keeps records of all your stock, so you don't have to manually check it at the end of the day, it gives you clear statistics of present stock according to which you can make your sale strategy in addition to this you get ample time to place the order for those articles which are depleting very fast. A track record of the inventory is a must for an efficient and successful business doing it manually is nearly impossible but, billing software makes this thing easy for you.
No Malpractice
For operating a retail store, you need cashiers and other staff sometimes due to unaccountability and lack of checking these staff members can make wrong entries to the account book and can resort to malpractices, Billing software increase accountability and you can keep a precise record of sales and it keeps a check on the staff also.
Consumer Behaviour
Billing software keeps records of all the sales in your store, you can use this data to understand the consumer behaviour in a particular area.
For instance, you can track the need of consumers in the summer season and which soft beverages they like more, you can use this data to attract more customers by giving lucrative offers on beverages during summers.
Increased sales will allow you to negotiate a better price from the distributor and increase your margin profit.
Thus, billing software allows you to understand the psychology of customers and utilise it to increase your sales.
Efficiency and Business expansion
Billing software reduces the manual work and brings precision in operation and data entry, increased efficiency reduces the workload on existing staff and generates more revenue.
Billing software gives you a detailed description and statistics of your store, you can make new strategies for your business expansion and can open a new store with more experience and knowledge.