Remote Video Capture Technology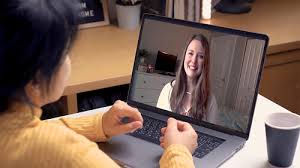 The advent of remote video capture technology is one of the most important milestones in the history of video production.
Such technology permits recording and streaming a live video from any place on the globe and at any time of day, which has been a game-changer for video marketing. Remote video capture has been making waves in recent years by providing an inexpensive alternative to on-location filming, which can cost anything from $5,000 to upwards of $25,000 for a single-day shoot.
Remote video capture technology has enabled more creative people to produce high-quality videos with little overhead costs and that can be shared with an international audience at minimal expense. The introduction and use of this new technique has also allowed independent filmmakers, who otherwise lack the resources necessary to travel abroad or have access to large budgets,
BENEFITS OF REMOTE VIDEO CAPTURE TECHNOLOGY:
Remote video capture technology is being increasingly used in the workplace. It helps organizations create a more flexible working environment by enabling employees to work remotely.
1. Remote Communication
For any remote video production to succeed, good communication is essential. As a result, plan out how and when you'll communicate throughout the project. Be aware of any challenges with accessibility, such as internet connectivity, hardware, and time zone changes.
2. Be Realistic In Your Expectations.
For remote video projects, having realistic expectations and allowing for a margin of error is a good strategy. If you're producing a video at home using a smart phone or webcam, for example, make sure your stakeholders are aware that your footage will not look the same as video content produced with a professional film team and equipment.
3. There Are Video Resources Available.
Consider the resources you have at your disposal, and then work within those constraints. If your contributor already has a smart phone and knows how to use it, it's probably best to stick with what they know rather than educating them on how to use a new piece of technology.
4. Pre-Planning
Pre-planning is critical to the successful operation of your manufacturing. Refer to your project's script or outline frequently, and double-check that you have everything you need at your filming location. If you're sending a piece of equipment to a contributor or talent to film with, make sure you include all of the necessary accessories, such as batteries, adaptors, and manuals.
5. Some Other Benefits Of Remote Video Capture Are:
save time, 

providing privacy and safety,

helping reduce absenteeism, and

Increasing productivity.
Remote video capture has become a very important technology. It allows users to create high-quality videos without having to go through the hassle of setting them up.
This remote video capture technology is also very useful for businesses that depend on user-generated content. When they need to save on budget and time, they can use this instead of hiring someone to shoot a video for them.
FINALLY, SOME THOUGHTS
So there are some pointers, ideas, and suggestions for approaching remote video productions and home video recording. You will be able to produce great content that will help you to stay connected to your audiences while your team is socially separated by implementing robust communication methods and accessible procedures into your remote projects.
Read more blogs on doyourthing