5 Different Types of Plus-Size Summer Dresses for Women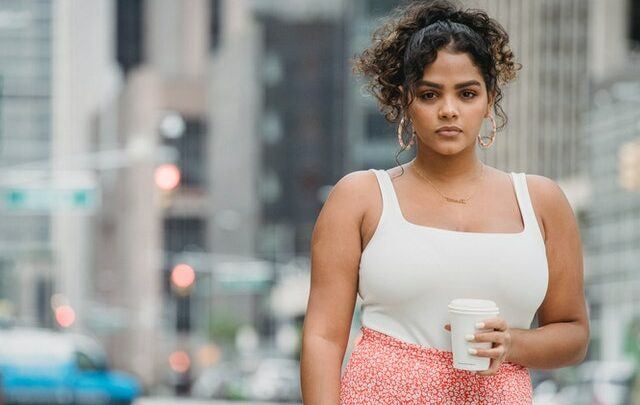 If you are anything like me, then it is likely possible that you've been basking in the comfort of leggings and sweats all winter long. However, since summer is right around the corner, you will need some pieces of clothing that provide you comfort but at the same time look classy and chic. That's where maxi dresses come in. Maxi dresses are convenient, versatile, flowy, comfortable, and perfect for any occasion. Whether you are going for a bridal shower or hitting up a Sunday brunch with your friends, maxi dresses are always an excellent choice.  You can top it off with a denim jacket to have a casual look or wear the versatile maxi dress as a cover-up over your swimsuit.
Moreover, you can also pair a wispy floral dress with some heels. The maxi dresses provide an ankle-grazing silhouette that elongates your body frame and looks great on every body type and shape. Furthermore, the flattering designs offer everything from waist-defining accents to fluttery sleeves to compliment your curvy figure. Moreover, if your maxi is on the longer side, you can try it with a wedge or a block heel to balance the proportions. White sneakers and flat sandals also lend you an effortless quality and complement the style. From trendy print- plus size maxis to attractive options with pockets to shoulder-baring necklines, we have gathered the most modern and stylish plus-size maxi dresses you can shop for this summer.
Torrid Multi Tie-Dye Lace Tiered Maxi Dress:
The tie-dye trend is in fashion these days, be it t-shirts, hoodies, or maxi dresses. From top-end celebrities or social media influencers, everyone is wearing it. So, what better way to embrace the tie-dye trend in a feminine way than this lace-tiered maxi dress from torrid.
This dress is a perfect fit for summer weddings as it has everything from pearly white buttons to sweet puffed sleeves and a flattering banded waist. You can pair this dress up with some flat sandals or wedges. Also, add some minimal jewelry to give yourself an elegant look.
Women's Plus Size Split Front Peasant Maxi Dress:
Turn some heads up in this plus size split front peasant maxi dress from Macy's. Along with being covered in florals, it also has a front slit that makes this look even more attractive and can be carried easily.
Whether you are going on a date with your man or having a backyard barbeque party, this dress is the best choice. Pair this up with some dressy heels and hoop earrings, and you are ready.

Lane Bryant Twist-Neck Maxi Dress:
Halter dresses are starting to make their comeback in the fashion industry. So, get ahead of time and grab these flirty and romantic dresses from Lane Bryant. Available in five different prints and colors, this dress is made up of a comfortable jersey knit which not only gives you an elegant and classy look but also keeps you comfortable at the same time. This dress also has a flattering belted waist which shows your curves.
From Sunday brunches with your friends to go on the beach, this dress is a perfect fit. Pair up with fitted denim, some white sneakers, and some minimal jewelry, and you are ready to go.
Eloquii Elements Plus Size Striped Belted Maxi Dress:
This summer season, dress yourself up in a vibrant rainbow stripe design with this trendy dress from Walmart. Whether you are attending a casual backyard bash or getting drinks with your friends, this dress will surely turn some heads up with its body-hugging self-tie belt, kimono sleeves, and side slits. You can pair this up with some white flat sandals and statement jewelry and give yourself a fashionable yet casual look.
Karlin Plus-Size Short Sleeve Maxi Dress:
If you are a lover of animal print, you won't be disappointed with this Karalin short sleeve maxi dress. This dress comes in both snakes and leopard prints. It has a flowy loose fitted bottom and round neck, which gives it a casual and elegant look.
You can pair this dress up with some pointed heels and the brown body cross bag, and your look is completed. This dress is readily available on Amazon at too on a budget-friendly price. So, get yours and give yourself a chic and comfortable look through this dress.
Conclusion:
Summer will not be the same without these comfortable as well as elegant plus-size maxi dresses. These flowy and versatile dresses feature a wearable fit that looks perfect on every body type. These maxi dresses are the go-to clothes for your summer wardrobe whether you are dressing down or up. You can get into the athleisure trend by wearing your dress with some sneakers. You can also add fashionable accessories like a stylish belt, some hip-hop chains, or statement earrings to complete your look and give yourself a versatile look. So, grab one of the above dresses this summer and turn the heads up wherever you go.