The Best Fragrance – How to Select the Right Perfume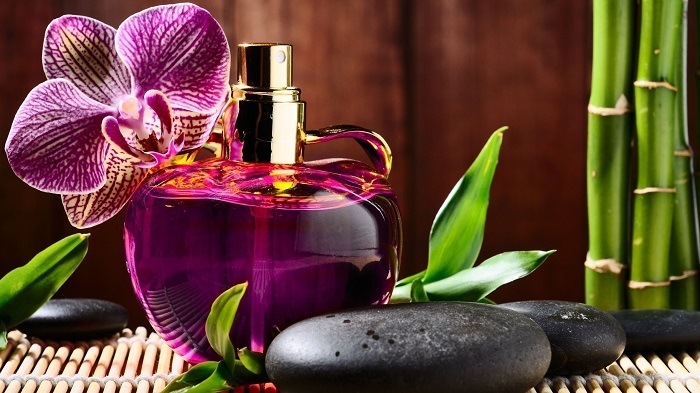 Perfumes are the building blocks of our personalities. Wearing the right perfume can aptly showcase who we are or what we aspire to be. Today, there are so many unique women's fragrances available in the market, that it is natural to be spoilt for choices. One can go through various bottles and brands of perfumes day after day, still searching for the right one. Having a good idea about the types of fragrance families goes a long way in selecting the right perfume. Knowing what you are looking for and keeping some small tricks in mind can help you choose the perfect fragrance for yourself and your loved ones.
While trying to make the right impression, people often tend to focus only on the way they dress. Just like the perfect pair of heels or the right power suit can boost your confidence and help you command the attention of the room you walk into, a good perfume can express your personality. Having a bespoke signature fragrance can help your personality shine through to the people around you. So, it is an absolute must that you identify your signature fragrance out of the many amazing women's fragrances out there.
To choose the right perfume for yourself, it is important to have a basic idea about what constitutes perfume. Typically, there are four major fragrance families that you can choose from, namely, oriental, woody, fresh, and floral. Depending on whether you want a spicy, earthy, or refreshing scent you can choose the right fragrance accords and notes. Here are some tricks that make your quest to find the right perfume considerably easier:
Give yourself time to judge
It may take testing and buying multiple types of women's fragrances to finally land on the right perfume for you. So, give yourself ample time to deliberate and make a decision. Once you have spritzed a perfume you seem to like, give yourself some time to judge the merit of the fragrance. Just like clothes or makeup, perfumes have a way of interacting differently with the skin of different people.
Hence, you can go for buying testers or samples of perfumes you seem to like before committing. This way you can actually use the fragrance and spend some time wearing it, thus giving yourself ample opportunity to choose the right fragrance.
Consider the actual smell
When you go to buy perfume online Singapore, you must remember that perfumes can vary depending on a lot of factors. Apart from distinct skin chemistry, the surrounding temperature can heavily influence the intensity of a fragrance. This is why experts often advise choosing different perfumes for summers and winters.
Try to visit the store without wearing any perfume to get the real essence of all the women's fragrances you are trying on. Further, always spritz the tester perfume on the skin and not on clothes. Allow some time for the perfume to dry to get accurate scent notes.
Start off on familiar grounds
The world of fragrances can be overwhelming if you are not sure of what you want. So, before you dabble into the territory of unknown notes and accords, try to start off with something you already know. If you have used an over-the-counter lavender deodorant at some point, it can make sense to start with a perfume that has lavender notes. From there, you can venture into other floral fragrances.
While it is extremely easy to get caught up in the whirlwind of trending perfumes. It is advisable to start with comforting smells and then take a step further. This lets you play around with perfumes that you are more likely to love. In this way, you automatically lower your chance of suffering from a sensory overload from trying out perfumes that do not call out to you instantly.
Decide on longevity
Apart from the apparent smell of perfumes, they also vary in terms of their longevity. While some perfumes are designed to last for hours, some last for a really short span. Depending on your daily activities and your sense of style, it is important to have a handle on the preferred longevity of your perfume when you are trying to buy perfume online Singapore.
This can help you choose better between an Eau Fraiche, Eau de Toilette, Eau de Cologne, or Eau de Parfum. Depending on the perfume oil percent in each of these products, their longevity varies. Generally, pure Parfum is expected to last for an entire day as it can contain up to 40 percent perfume oil. On the other hand, Eau de Fraiche typically lasts for about an hour as it has the lowest concentration of perfume oil.
If you are looking to choose from the best of women's fragrances, Lancolm offers an excellent selection of mesmerizing perfumes for women. With Lancolm, you can easily get the perfume of your dreams.