Why Use A Hotel Management Software?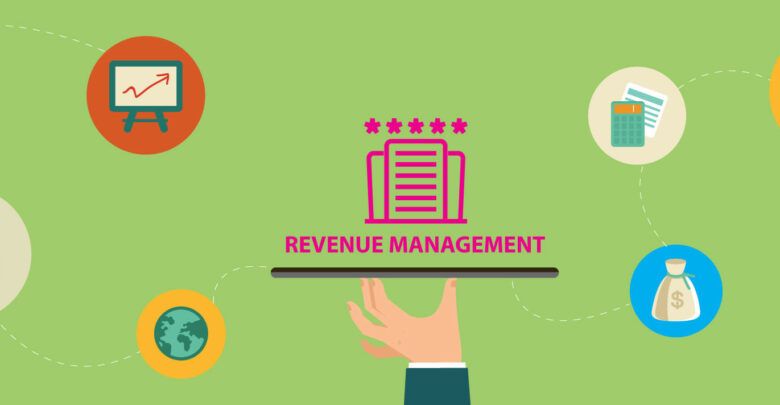 There are numerous hotel revenue management  software and channel managers currently on the market, but not all of them can help strengthen customer loyalty. Promoting customer loyalty is offering your guests a personalized experience that makes each stay feel special and unique. This requires you to adapt quickly whilst also offering your customers value for their money.
The most important thing is to think long-term and realize that the customer is only loyal to you as long as they receive good service. It also means that loyalty can often be lost quickly when you suddenly change things, like renovating or adding new services on a whim. Don't revert to making rushed decisions based on sales; analyze and research the changes that you want to make.
Hotel management software that has been developed together with channel managers has a unique advantage concerning customer loyalty. This is because they can be made to help you find new sales opportunities while they also ensure increased customer loyalty by monitoring your channels and proactively seeking out ways to improve your service. An excellent example of this is a new hotel management software that has been developed with a channel manager called Channel Manager for Reservation.
The challenge lies in finding the right channel manager who can adapt to your growing needs and constantly improve. Good channel managers like Channel Manager for Reservation have several different service options available to them, which allows them to meet all of your requirements.
Channel Manager for Reservation offers several different types of revenue management strategies that can be used to improve customer loyalty. They include:
"Relevant marketing" allows you to send specific promotional material through email campaigns, which can be sent in an individual or group setting. When booking a reservation, the relevant material is sent out in the hotel email with the transaction details, and you can choose who should get it so they can take advantage of your offer. This also includes local marketing calls that are made to specific call groups.
"Channel management" This is where channel managers can organise guest satisfaction surveys. This will allow you to identify what guest satisfaction looks like and their expectations. This analysis can then be used to create loyalty programmes and improve the customer experience.
"Booking and desk progress tracking" This is where channel managers interface with your telephone system and reservations software. This allows them to get the details of every reservation to look at this in a way that is relevant to your marketing campaigns. It also allows you to track all available promotional rates and any additional services offered by the hotel management software.
"Guest feedback tracking" This is where guest satisfaction can be measured so that you know what your guests expect from the hotels that you manage. Their feedback will allow you to identify what guest satisfaction looks like and their expectations to craft loyalty programmes.
"Call handling monitoring" This service is used for monitoring call handling so that lousy call handling can be identified. Channel managers can use this knowledge to monitor booking progress and check how quickly receptionists answer calls.
"Sales progress monitoring" With this service provided by your channel manager, you can identify which offers are selling the most to keep these offers running. This will also tell you when it is best to run these offers and when they should be removed.
"Business intelligence and reporting" This service helps your hotel management software predict guests' needs and how they are likely to behave. It also enables you to analyse how well your business is doing based on several factors, like sales conversions and historical data.
These are just a few examples of the different service types available to your channel manager. Each channel manager is different, and some will provide more services than others. It is essential to define your needs and choose the channel manager to help you reach those goals. You can also develop new plans with your channel manager, which they can then help you achieve through their service options.
This makes it possible to be flexible and adapt quickly without taking extra time or energy on your part. It also means that when you suddenly decide to make a change, you can do so in a way that will benefit the guest without having to worry about future costs or lost revenue.
Key Benefits
When people stay at a hotel, they expect to receive a service of the highest quality. To ensure that guests have a great experience, management software is used in many different places. See what these benefits are and how our software can help you exceed your expectations by reading on!
Tracking of all expenses:

Before creating reports, managers need to know how much has been spent in each department to see where money has been wasted or saved. With revenue management software, managers will be able to see the costs at a glance to track where prices are coming from and where they should be going.

Increased revenues:

With revenue management software, there is no longer a need to find out what items are being purchased and what they cost, as this information will be automatically inputted into the system. This means that once charts have been created and expenses monitored, managers will be capable of creating budgets for the hotel to reach its goals with ease.

Cost savings:

By using our hotel software, managers will see where expenses are coming from and where they should be going. By visiting the data, managers will then be able to put measures in place so that there are no future costs associated with them.

Saving time:

Using hotel software, there will be no need to spend time creating reports again and again. With the software, all managers need to input their list of expenses and sales, and they will have a piece of complete information ready in minutes.
The significant benefits of using our hotel revenue management software are that it allows managers to measure their performance with ease and provide them with instant reports to know where their money is going, which means that it will be used efficiently.
Conclusion
Hotel revenue management software is an unending product line that markets itself to different industries. The same type of software can be found in various companies, including airports, shopping malls, and even universities. Many factors go into the success of a hotel's revenue management system; staff training, ease of use, customer satisfaction levels, and even safety standards are all affected by it.