How to Keep Baby Busy in the Stroller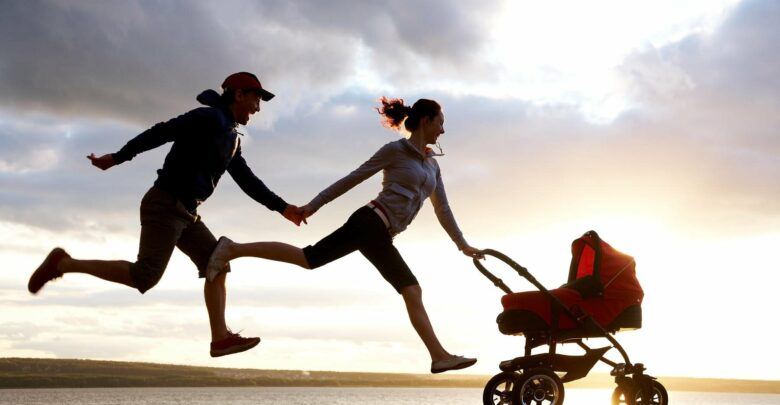 Keeping a baby busy in the stroller can be difficult when the baby refuses to sit in it or has a habit of getting distracted easily. In such a case, you can start with mini-trips full of excitement. Before preparing the kid for the stroller, you will need to learn various aspects. In this blog, we have mentioned step-by-step aspects that will help in determining things to consider making the baby happy and comfortable while in the stroller.
Introducing the child to the stroller
Start by asking; are you excited to go outside? Most probably the babies respond positively. Don't do rush because it is the right time and primary stage as well where a baby is introduced to the stroller. Talk about exciting activities and adventures that they can take an interest in it. Pretend that the stroller will be the only place that can help them to take out and where they will sleep, play and eat.  This can help you to create a perfect exciting environment in front of the baby so that you can make your baby's stroller ride easier and happier.
Make sure baby is comfortable
After keeping the baby in the stroller, check the baby's comfort first. Is he or she is willing to stay in it while you are busy in your walking, jogging or shopping? For additional comfort, you can add some baby pillows, blankets to the stroller. If the temperature going to be cold, give an additional package of layers up to the toddler. Cover the baby with a warm blanket and put gloves and socks on your baby, so they feel warm. On the other hand, when the environment is going to be hot, keep a water bottle, sunglasses and shelter of cloth to keep the baby away from sunburn.
Add some healthy snacks to routine
This is the best way to keep the baby busy in the buggies or stroller. You can add small pieces of fruits and nuts or healthy chips. Moreover, you can take a baby bottle in your long walk and runs. Note: add some juicy snacks like orange segments, sliced apples, string cheese, etc. This will help in distracting the baby all the time. Most parents include fruit popsicles and organic sugar lollipops to keep the baby fit and healthy. Also, they will keep them busy while you carry the stroller in different places like malls, parks, so on.
Put baby toys in stroller
Before leaving the house, make sure the toys you put in the stroller has been liked by your toddler. You can add some distracting toys like soft toys, electronic toys or toys which may create noise. You can also consider putting your favourite toy. Sometimes, specific toys make happy more than electronic toys.
Sing, laugh and talk
These three ways can be the best option to make a regular stroller ride easier. You can prefer to do tickle or learn poems with the help of experts or watching online videos. Moreover, hide and seek is also a good option to make the baby happier.