Why do you need good quality AV equipment?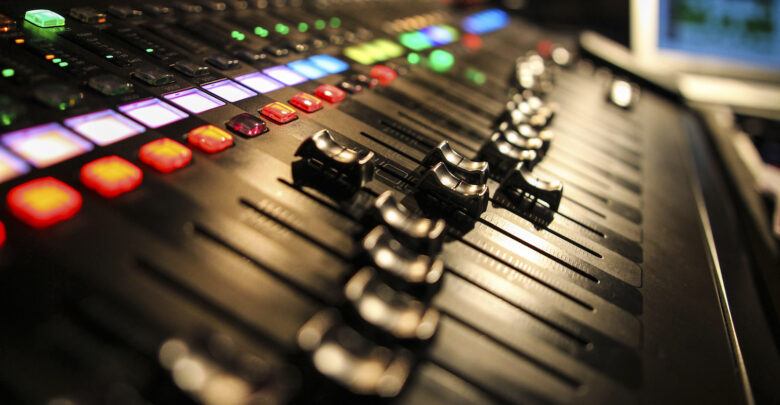 If you're planning a wedding, you're probably aware that there are a lot of moving components to keep track of. There's a lot of work that goes into arranging an event that the couple loves and that their guests enjoy, and it's easy to forget about some crucial details every now and again.
Event sound and lighting is an important component of preparation that you should not overlook. The tone of the entertainment and the overall event can be set with audiovisual and lighting equipment. Consider a handful of the crucial items of av equipment if you're not sure where to begin.
Audio-Visual Equipment
Audio visual equipment rental is an excellent alternative if you're hosting a huge event. A wide range of equipment is available from a number of firms. Wireless microphones, automated playback systems, and audio mixers are all included. If you have the option, you can even select your own equipment. Some even employ a sound engineer to ensure that everything runs well. There are audio rental firms that can accommodate any size event. These businesses can assist you in obtaining the best equipment for your event.
Lighting
The ambience of your event may be greatly influenced by lighting. Guests will be able to determine the intended tone of the event based on the lighting that has been put up when they first walk into your venue. Keeping this in mind, it's critical to choose your event lighting wisely.
Audio
Your visitors may struggle to hear what's going on if you don't have the correct audio setup for your event. Before the event, make sure the microphones are connected and tested. Anyone who will be giving speeches or making announcements should practise utilising the microphones as well. It may appear simple, but getting used to turning the mics on and understanding what to do with them might be difficult.
Consult with Experts for a Reasonable Price
If you're worried about your budget, you may always hire audio equipment to meet your demands. Some businesses provide low-cost packages, while others demand a premium. It's important looking into a firm that offers a variety of services if you're seeking for the greatest audio equipment. Some companies will bring the equipment to you. Before making a selection, you may also contact with a competent audio equipment rental business.
Equipment License
For your event, you'll need to hire audio equipment. You'll also need to ensure that your audio equipment is properly licenced. You'll need to make sure the equipment you're hiring is of the greatest quality for this. A reputable firm will issue you a permit to use the machinery. The top rental firms will offer a large selection of items. It will also come with all of the essential attachments.
Conclusion 
A high-quality soundtrack will be provided using the greatest audio equipment for your event. A good firm, on the other hand, will supply an excellent sound system. Soundproof booths and other audio equipment will also be available from the company's professionals. Audio equipment will be required for larger gatherings. For the speakers, the environment cannot be too loud. However, it will hold the audience's attention. To create the ideal atmosphere, you might hire a variety of high-quality speakers. The greatest audio equipment is one which is capable of producing high-quality sound. High-quality sound will be provided using the greatest audio equipment. It will also have a minimal degree of noise. To create the proper mood for your event, you may need to hire a subwoofer.