USDT Growth in 2020: Is Tether Worth Investing?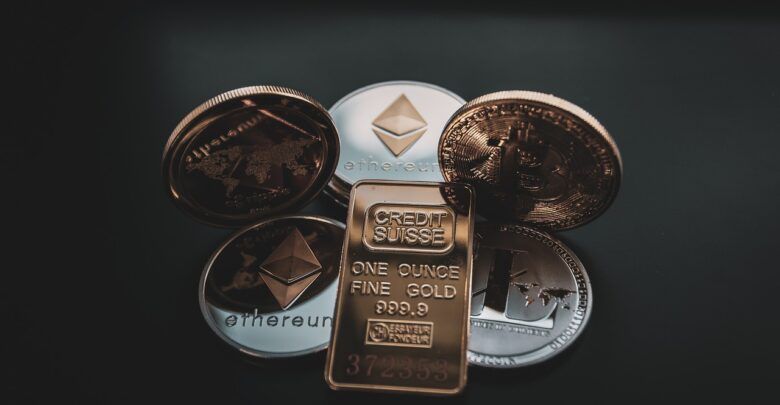 Tether has experienced a phenomenal growth graph this year. The economic recession, as well as the pandemic, have not affected this digital currency as compared to the others.
In case you're wondering whether Tether (USDT) is worth investing in, you will find the answer here.
As a stablecoin, USDT has its value pegged to an external asset known as the US Dollar.
Sure, the COVID-19 has touched almost everything and caused the graph to go downward in the financial industry. Yet, Tether came out to be a rising start after that.
The market condition didn't affect Tether as much as it did to the other digital currencies, precisely because of its unique features.
The pegging of USDT is aimed at adding a layer of protection against the high volatility of the virtual currency market.
Let's find out whether or not it's worth investing in Tether this year, so you can know when to turn your USDT to INR.
Tether: As An Investment
Tether (USDT) is the most popular stablecoin that has made its way from #8 (last year) to #3 today by cryptocurrency market capitalization. At the time of writing this post, the stablecoin is trading at $1.00 with the market capitalization of $18,423,660,667.
The digital currency witnessed its all-time high back in May 27, 2017, trading at $1.21. Since that point of time, it has seen steady gains and has continued to climbing upwards.
However, it has also witnessed a few dips all the way, but that was not too drastic.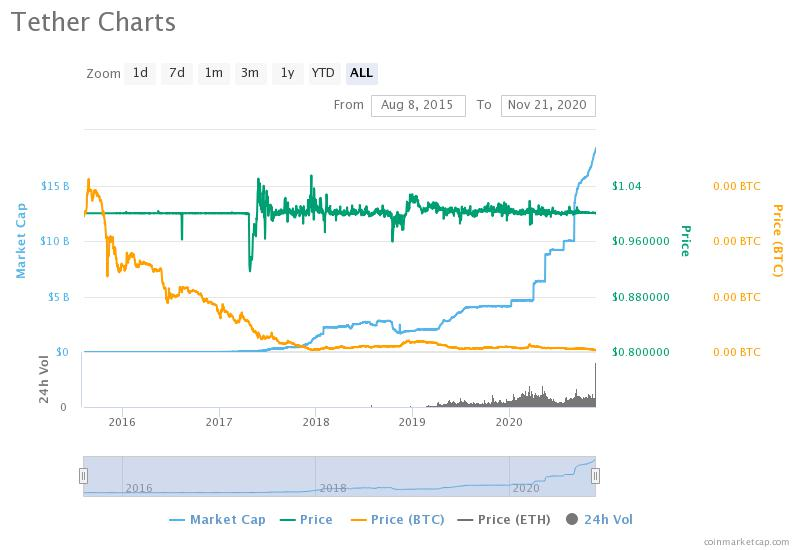 Image Source: CoinMarketCap
With the chart above, it evident that Tether's market has seen a downward slump, yet it has successfully managed to maintain its position.
Is Tether Worth Investing?
Having its value pegged on the US Dollar, Tether comprises an extra layer of protection. So for those who are worried about market volatility, they can rest assured that Tether can be their ideal choice to invest in.
Since the token has been created such that it generally holds an identical value of 1 USD, it tends to be utilized to transfer money to anyone across the network.
USDT tends to be helpfully withdrawn in fiat currency too, which implies that you can cash it out whenever you need with no hassle.
As we have seen in previous months, Tether's market fame is certainly on the rise. Not only this but a crypto-focused data analytics firm, Santiment, has declared USDT as the best stablecoin.
Tether has arisen as one of the most intensely traded digital currencies and is expected to maintain its position in the market.
In this way, Tether appears to be a generally excellent investment option to make via a reliable cryptocurrency exchange in India this year.
A Few Reasons to Trust Tether's Growth
Tether has achieved numerous milestones this year, even with a continuous legal dispute claiming that Bitfinex exchange tapped USDT reserves for covering losses.
Also, allegations that stablecoin ruler, Tether, is not fully backed with USD have driven some in the cryptocurrency space to move to different stablecoins they can trust. A few traders are currently inclining toward decentralized stablecoins such as USDC and DAI, claiming they are more transparent than Tether.
Estimated by TVL in the top DeFi protocols, USDS is leading among stablecoins, trailed by DAI.
All things considered, USDT still holds the lion's share of the stablecoins available for use. Its popularity is inferable basically to traders moving into the stablecoin rather than the USD to keep capital in the cryptocurrency market. However, away from other digital assets such as Bitcoin that are susceptible to market volatility.
In addition, numerous cryptocurrency users choose Tether because it offers a steady store of wealth, a hedge against crypto market unpredictability, and a means of exchange.
Tether's growth is likewise determined to a limited extent by USDT's increasing use in remittances services as well as cryptocurrency ecosystems such as DeFi.