Trending Indian Wedding Invitations in 2021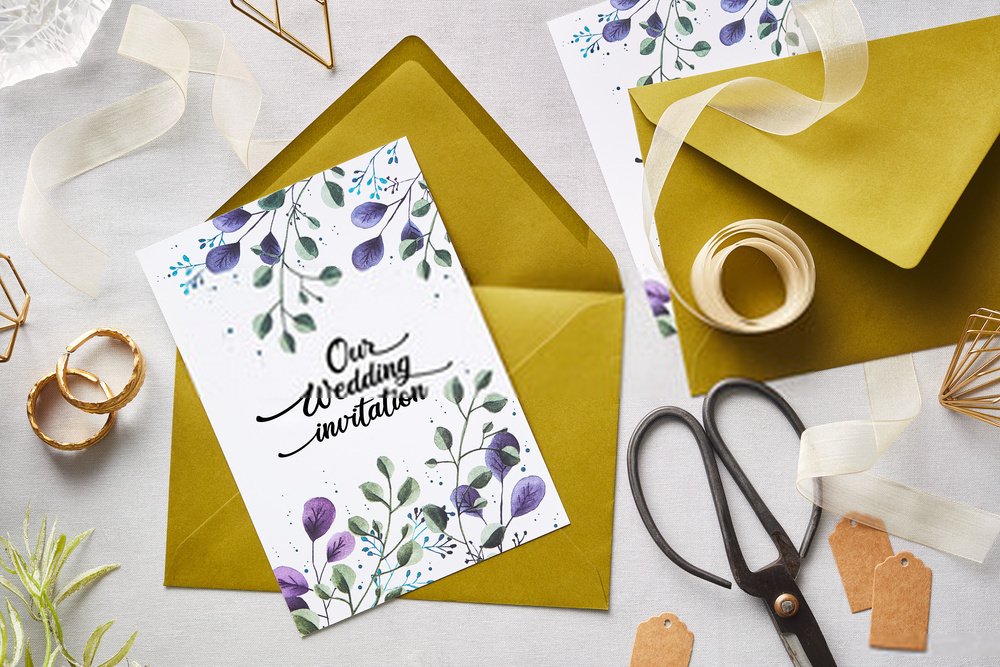 Wedding Invitations are essential for a wedding, from the time the wedding is confirmed it is in the couple's mind to search for the best and relevant wedding invitation card for the special day. But let's just get to reality. As of 2021, since the pandemic has not completely ended, we need to acknowledge that it is still unsafe to conduct weddings. Deep inside we still fear going out of the house, so how can we give out the invitation cards? When it comes to the distribution of wedding invitations, let's just be safer by including e-invitation as an option and get amazing/ trending Wedding Invitations online and share them online with the options given below.
Modern
Modern Wedding Invitations are always on-trend as they help us to consist of unique templates which reflect the liking of a couple of the contemporary world. It includes a range of new designs which is fresh and cathartic. Blooming Romance from Wedding Wishlist is an aesthetic floral templated modern wedding invitation card, it is beautifully designed with floral frames in the shades of pink – apt for a modern wedding.
Minimalistic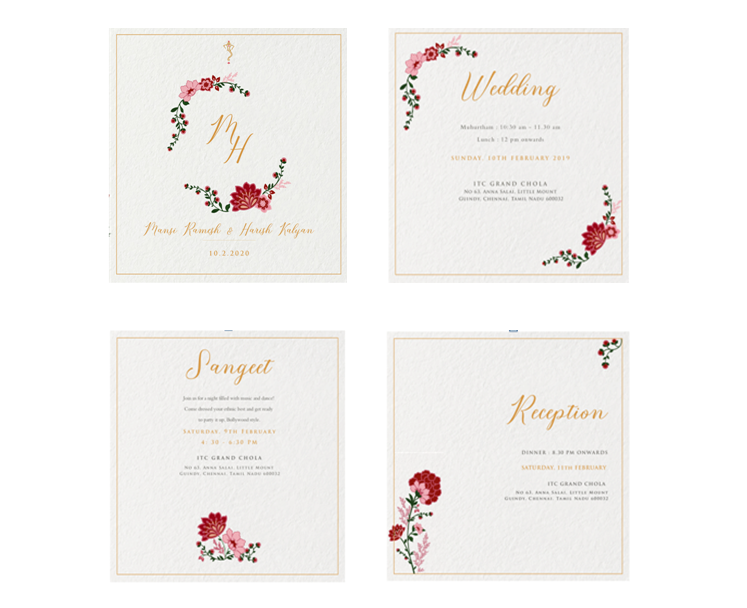 As a minimalistic lifestyle has started gaining attention, couples have also started looking for wedding cards with the most simplistic designs. Basic in style and texture, but should serve the purpose of focusing on inviting the guests with the provision of the required wedding details.   Just the way it should be approached. Indian Blossoms is highly liked by couples looking for minimalistic designs. It is simple yet modern and cute with its minimal details.
Traditional
If you think, staying traditional is not a trend, you might not be right. Couples from families of traditional likings especially on their wedding card would love to go with old shapes and cuts on the card with old font type. In the Limelight is a brightly coloured traditional card with puppet motifs and Indian designs that look beautiful.
Bright
Colorful and bright wedding invites signifies happiness and convey warmth towards their wedding guests and this, the more colorful it is, the more it signifies the strength in the togetherness of the couple. Block Print is a vibrant and bright colored wedding card. Such bright shades showcase the liveliness of a wedding.
Edgy
Unconventional, cool and new variations of designs for a wedding invitation. This type does not include the regular floral or the birds' designs, they go a little offbeat variation when compared to the regular wedding invitation cards. But it caters to what a unique and chic wedding card needs. It is creative and fresh. Splash of Life- Gold and Fragrance Blue are a little unusual with the selection of colour palettes and their designs.
Therefore, all these wedding invitation cards are some of the Trending and eye-captivating designs of the year 2021 from Wedding Wishlist. Each couple has different choices, so choose and also customise a few details accordingly from the above-mentioned types and invite their guests over with glee!