Tips to Raise Funds Through Demo Day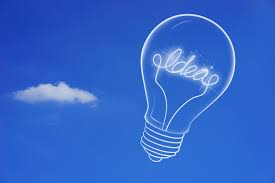 Accelerator programs and workshops by startup incubators culminate in what is known as a demo day. Investors, business mentors and entrepreneurs all come together to evaluate how far new businesses have come and to appreciate their efforts.
If you are looking to raise funds on demo day, there is a very low chance of that happening. On demo days, investors and potential partners are merely evaluating the landscape and looking for viable investment opportunities. Most often they will get in touch with you a few days after the event. 
That being said, there are several things you can do to increase your chances of getting a callback and raise funds through demo day.
Tips to Raise Funds on Demo Day:
Keep Your Goals Clear.
Never attend a demo day event without a plan and expect things to fall in place. Be clear about what you want to achieve. If you're looking for new investors, review your audience and plan how you want to connect with them. If you want to build hype, connect with the media and social media teams. Identify clear goals and stay focused on them.
Make Your Pitch Memorable.
A pitch is your biggest weapon on a demo day. Keep your pitch clear and conduct yourself professionally. No one knows your business better than you, everything you have done so far is imprinted in your mind. Make sure your audience can see that vision linearly and articulately.
Don't Miss Out on Investors.
A demo day is the perfect place for connecting with investors, including other entrepreneurs and angel investors. Make sure you know which are the investors relevant to your business and communicate a clear channel in case they want to reach out to you afterwards. 
Be Memorable.
Have you hired a new remarkable employee, a legend in the industry? Or have you created a new product or solution? Have you secured a huge customer or contract that gives you more credibility? Is there a reputed industry leader on your board of trustees? It is easy to get lost in all the noise that is generated on a demo day, so make sure your announcements or declarations are legit, memorable and create a splash.
Get Your Full Team to Help Out.
A demo day gives you the perfect opportunity to get your entire team to pitch in and prove themselves. The founder or CEO cannot do everything alone. Delegate tasks and create a plan that gives everyone an important role to play. A basic need to cover is that every member of the team should have the elevator pitch committed to memory, deliver it effectively, interact with the press and schedule interactions.
Build the Hype.
Pay attention to social media and the press. Since a demo day has almost every relevant investor watching, it's a good platform to contact them before the event. You should be able to explain your venture and your vision concisely and clearly, focusing on your credentials and achievements so far.
Plan for the Next Few Days.
Demo day is the first step towards raising funds for your startup. Get the most of a demo day and plan for the days and weeks to come. Schedule meetings and interviews with the press and investors. Announce new business milestones or ventures in the days immediately after the demo day. In short, sustain the conversation and buzz that you got going around your business.
Demo day is a good opportunity to do great work. Preparing for the event and the days before and after it will maximise your chances of finding investors and raising funds for your venture.