Things in your mind before applying for Study Masters in Australia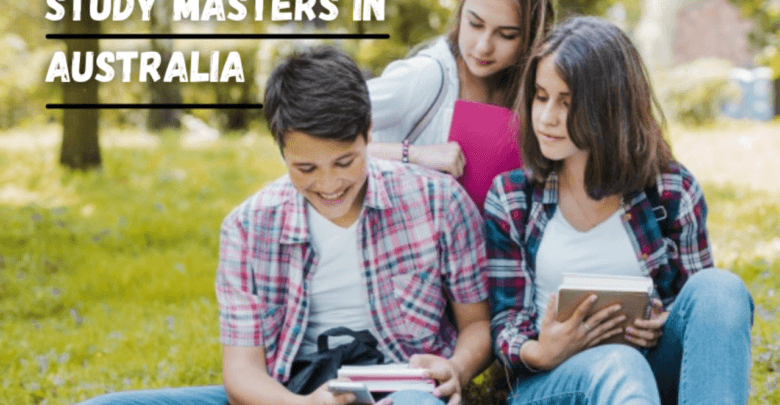 Australia is a sophisticated and culturally diverse nation with a world-class educational system located in the southern hemisphere. Australia is a top-rated location for international students because of these characteristics and the fact that it is an English-speaking country. That's why many students wish to study masters in Australia.
Higher Education
Bachelor's degrees are offered at the undergraduate level by universities. Graduate certificates and diplomas and masters and doctorate degrees are offered at the postgraduate level. Master's s programs are available in many disciplines, including social sciences, engineering, health sciences, business, and economics. Master's s degrees usually involve research or coursework, or a combination of both.
Why Study Masters in Australia?
Australia's master's degree programs are among the best in the world, in addition to being a wonderful place to live. The Australian academic environment fosters creativity, innovation, and independent thinking.
Australia is dedicated to providing a positive experience for international students. Institutions that accept international students must adhere to strict requirements in terms of marketing, course delivery, facilities, and student services, including legal and health care.
Top universities to study masters in Australia
Times Higher Education World University Rankings ranked 39 Australian universities in the top 100 universities of the world. The University of Melbourne is ranked 28th, Australian National University is ranked 37th, the University of Sydney is ranked 62nd, and the University of Queensland is ranked 65th. Around 230,000 international students enroll in higher education programs in Australia, with approximately 90,000 graduates each year.
Tuition and Program Duration to study masters in Australia
Before beginning their degree, international students must pay tuition and fees to study masters in Australia. Depending on the university, master's degree tuition ranges from a$15,000 to a$36,000 each year. It takes 1-2 years to complete a master's degree program. A master's degree takes two years to complete after a bachelor's degree; however, if the bachelor's degree was obtained with honors, the master's degree can be completed in one year.
Academic Year
In Australia, the academic year starts in early March and ends in late November. Most schools in Australia have two semesters per year; however, some of them have a trimester system, other schools offer summer courses from December to February.
Postgraduate Opportunities
A master's degree from an Australian institution in any discipline increases a graduate's value to employers worldwide. Furthermore, new legislation allows international graduates of Australian institutes to apply for a post-study work visa to work in Australia for up to four years after graduation.
International students may be entitled to work in Australia after graduation, but they should not study in Australia only to relocate. Individuals on a Skilled Occupations List receive preferential migration treatment in Australia; however, the skilled migration process differs from the student visa process. A student pursuing a master's degree in Australia has no guarantee of relocating to Australia.
Students may continue their studies after receiving a master's degree if accepted into a Ph.D. program and receive an additional student visa.
Visa requirements to study masters in Australia
Students must be engaged in a full-time study registered with the Australian Department of Immigration and Citizenship (DIAC) to acquire a student visa. The Students enrolled for less than three months can study on a visiting visa. Holding a student visa, on the other hand, will have access to Australian health care and part-time work. After receiving a letter of offer or electronic enrolment confirmation, students can apply for a student visa.
Study masters in Australia with health insurance
Overseas Student Health Cover is a specific health insurance scheme for international students in Australia (OSHC). Students should purchase OSHC before coming to Australia, and coverage must be maintained throughout the student's student visa stay. OSHC pays for hospital and medical services and partially covers prescription medications and ambulances.
Tuition fees
The cost of tuition usually varies based on the institution and academic degree chosen to study masters in Australia. Students in Australia pay tuition to attend degree programs. Many students receive financial assistance in the form of scholarships, grants, and other forms of financial aid based on need or merit. Some of these may be available to international students, so it's advisable to contact each university about tuition costs and funding choices.
Visit Times Course Finder to learn more about the application process, requirements, and scholarships to study masters in Australia.