On-Demand Delivery App that adds Revenue & Growth to Delivery Business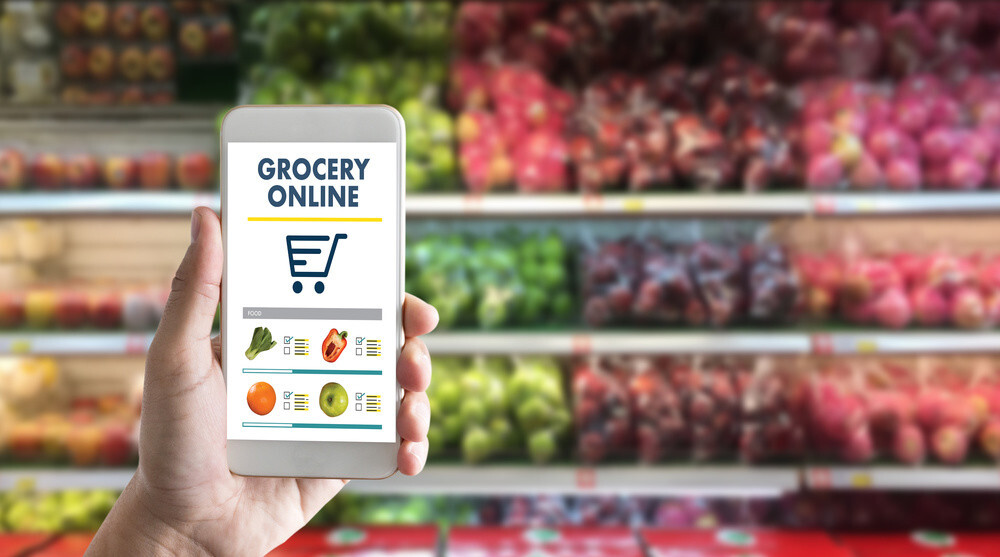 In these pandemic times, where the majority of the businesses are bankrupted on-demand service application is growing leaps and bounds. Coping up with the daily chores and services have become important for the citizens while working from home. It is tough to balance home and work especially when you have kids and senior citizens around. You need a peaceful environment to work, why not take benefit of an on-demand delivery mobile app.
An on-demand delivery app is a mobile application that lets the user request products/services through the app and gets them delivered at the doorstep on an immediate basis or the same day.
Covid19 is not going that soon, that we have known. Businesses have taken their selling and buying transactions online so that it survives the tough times. In such scenarios, making a successful on-demand delivery mobile app in 2021 can be a huge plus.
Why You Should Invest In On-Demand App?
If you are a newbie entrepreneur or looking for the expansion of the business, here's why you should invest:
You get new business dimensions
Leverage new technology to stand different from your competitors
A novel way to adopt digital options
The Top Beneficiaries Of On-Demand Mobile App Development
Grocery app development
This one of the most popular on-demand app made by startups and established entrepreneurs. The reason, everyone needs grocery especially in such pandemic times where you are restricted to go out of your home. The on-demand app lets you choose the grocery store of your choice and order groceries. You get the freedom to choose the delivery date/time and bingo!! Delivery boy will deliver your groceries at your doorsteps. Very easy and convenient.
Delivery and food beverages
The app specifically caters to restaurants, hotels, and bars where you can choose your favorite place to order food. The delivery person then delivers it to your doorstep. With the lockdown happenings often dining in a restaurant has become a dream now. All thanks to these apps, they enabled customers to order their favorite food where they can relish at their home sitting in a safe environment.
Transportation
One of the kind on-demand app – Lyft and Uber has set the milestones that don't need any introduction. This ondemand taxi booking app comes with rich features and perhaps that is why it makes it one of the most competitive apps today. Many small and medium-size transportation businesses are venturing into this segment offering on demand taxi booking and rental services across the cities.
Shipping and logistics
This is another prominent, lucrative sector where startups and enterprises are venturing in. With the increasing demand of businesses across the global boundaries, on demand shipping and logistics apps are trending. As a result, having this app will boost your revenue, further establishing your business in a short period.
Home services and utility
The hectic schedule of the professionals makes it impossible to attend to household problems. Fixing a leakage, a switch needs a repair, space needs a painting work these and much more can be now done in just one click. The on-demand apps Handyman clone app can help you establish your multi-service on-demand delivery service business. This business segment has got lots of potentials and opportunities for the startups who wish to start new in the year 2021.
What do You need To Make Your On-Demand App Successful?
If you browse over the Internet, it is swarming up with a variety of features and different technology promises. But, what makes your app stand out from the rest without losing the original spark. If you are making a clone the app will be very much look alike, but what makes you stand ahead?
We give you the run-down tips of the elements that will make your app successful:
Efficient and speedy
Let us take the example of the Eat24 app. It is popular on-demand food delivery app that gets your favorite food from a local restaurant. It provides round the clock service with multiple payment options, as well as real-time tracking. What makes it a big hit amongst its users is the efficiency and speed to order food in 2-3 clicks. Let your app have that.
Effortless managing
Understand that your audience is not a rocket scientist. They have a basic understanding of operating an app. Let your app be that, simple but robust when it comes to doing work. Calling a cab, ordering groceries, contacting a plumber from a single mobile app has to be effortless. Nobody likes complex stuff, navigating through pages to order pasta. Make it simple and sweet.
Give them doorstep service
With COVID19, having a doorstep delivery is a blessing. Be it is a grocery delivery, electrician coming, beautician, or a gym trainer. All are made available in just a single click because of the on-demand delivery services.
The app should be targeted to minimize the hustle and bustle
People are using the app because they want to simplify their lives and enjoy their "Me" time. Let your app serve the purpose. Give them what they require offering speedy services at affordable prices. You will see that your user fanbase is growing like anything.
Economical and affordable for all
The on-demand apps are all about getting affordable. The services listed are available at economical rates. Moreover, if there are regular promotional offers, deals, and discounts you will see that the users are attracting to your app for good. Whether it is ticket booking, ordering a pizza, or buying apparel, or booking a spa appointment, we all love getting freebies and discounts so why not give them.
Signing Off
On-demand services offers freelancing services, pharmacy, food and grocery, parcel delivery/pickup, taxi booking and rentals, home services, and other similar services. The apps have seen an overwhelming rise especially in the slowdown environment like Covid19. The on-demand app market is here to stay, all you need to do is pick your niche and get started.
It is very well understood that when you are newbie and venturing in for the first time in such segment, you are not sure which one to choose. Often startup fails because they are unable to gauge the preferences of the customers and just blindly follow the trend because every other business is doing. It is important to know your target audience, their tastes/preferences, geographical location, which service you intend to offer, and so on. For any app to succeed it happens when it exceeds consumer's expectations. The app should serve them what they are looking for.
Of course, a prosperous on-demand mobile app cannot be developed by an independent freelancer but a professional pro mobile app development company.
Author Bio:
Anurag Rathod is an Editor of Appclonescript.com, who is passionate for app-based startup solutions and on-demand business ideas. He believes in spreading tech trends. He is an avid reader and loves thinking out of the box to promote new technologies.