Everything you should know about Wondershare PDFelement7 and 7 Pro in Brief
Information about PDFelement7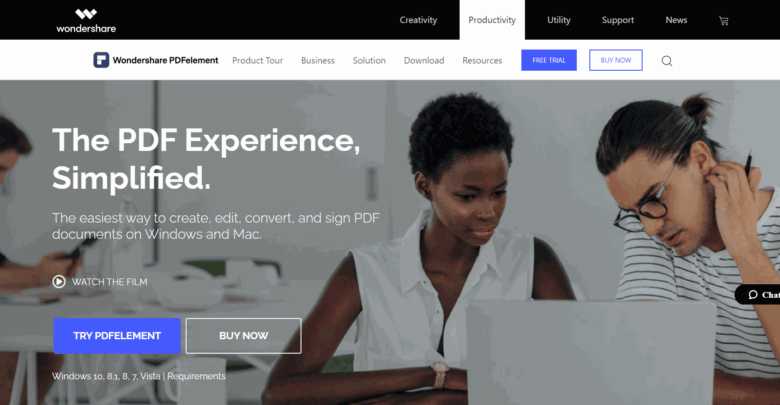 Today we will be taking a look at the PDF element that's a great and very easy to use tool to edit and create PDF documents. PDFelement7 is very comparable to an acrobat type of program, a little bit easier, a little bit more intuitive to use. One of the greatest things about PDFelement7 is how easy it is to open access and kind of use it. If you're trying to create a PDF that's a little bit more intuitive a little bit easier to use and a little bit more sophisticated.
You can put in shapes, you can create boxes, you can do a whole bunch of things to create and edit this as your heart pleases. Sidebars are very easy for them to use but some of the other things that are more powerful and more fun for them to actually do starting to get in to the actual elements of PDF. PDFelement7 Pro is also powered with Optical Character Recognition (OCR) from which, you can extract text from image online.
More features of Wondershare PDFelement7
This light software is really suitable for minimal Intel processors like Pentium 4 and easily run by higher processors.
You can use PDFelement7 on any window from Windows Vista to Windows 10
This can be run under 512MB RAM but 1GB of RAM is required.
5 GB of hard disk free space is needed to save application files
You just need a good internet connection for registration, activation, updates and help & support.
No matter what device or what operating system you use, PDFelement7 is available for any device, Mac, Windows, iOS, and Android as well.
Wondershare PDFelement7 Support Center
Don't know how to deal with it? Or didn't find it how to operate it? Let's see what we have here a complete guide for PDFelement7, how to use it and how to make your work more productive with Wondershare PDFelement7.
In the guide, you will get all answers to all of your questions whether they are regarding, how to download and install it to your device, how can I extract text from an image, different ways to open a PDF, how to view or navigate a PDF, how to create a PDF, of course, annotate, edit, organize a PDF, convert a PDF, all PDF forms, how to protect your PDF or even How to print your PDF in PDFelement7 or many more interesting things like PDF OCR in which you can just extract text from the image just by scanning that image.
Media Channels
You can reach them to know about their latest updates on their social media channels given below.
Subscribe to their channel on YouTube.
You can follow them on Facebook.
And, you can also always stay updated about their new updates and announcements by following their Twitter handle.
Getting in touch on social media makes a broad range for them to reach their subscribers and clients so that we can announce latest updates and other news regarding Wondershare PDFelement7.
Pricing
The Wondershare PDFelement7 comes in two versions, one of them is Pro version and the other one is the standard version. Both are very productive but PDFelement7 Pro is the game-changer tool which contains the power to charge up your working procedure. There are many benefits you can get with PDFelement7 Pro than the standard version.
First of all, we get the OCR in the Pro version which is missing in the standard version.
You get the ability to turn scanned papers into editable PDF files in PDFelement7 Pro.
Can easily compress the documents in Pro version and you have to compromise with the standard version.
You can add bates numbering in PDF using the Pro version while you can't do it with the standard version.
These are the major benefits you can get with the PDFelement7 Pro version and many more are on the go.
See, all these benefits which makes your working easy comes with a little price which is 100% reasonable.