NSE Unlisted Share Price Rising Amidst HNI Interest: It's Impact On Investors Buying Decision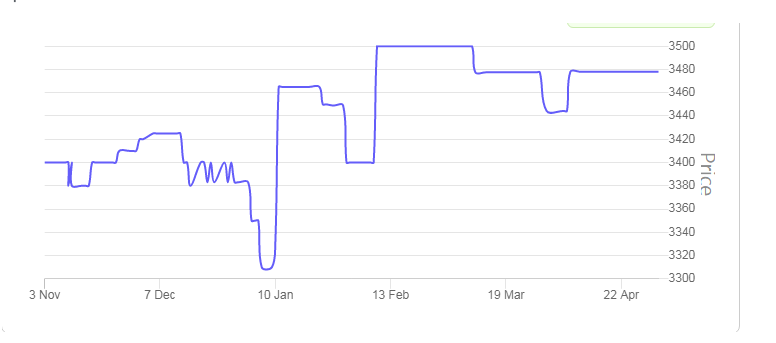 National Stock Exchange (NSE), India's leading stock exchange, recorded a surge in the price of its unlisted shares amid HNI interest. One of the major reasons behind this sudden increase in NSE share price is its plan to launch an Initial Public Offering (IPO). However, institutional investors like Marquee offloaded their stake in NSE due to the uncertainty over its proposed IPO.
Amid the news, NSE unlisted shares recorded a positive growth of 7% which makes investors curious about the future. One of the retail investors' concerns is planning their investment amid the interest of High Net Worth Individuals (HNIs). In this blog, we will discuss how high HNIs interest will impact the buying decision of investors.
Why Are HNIs Buying NSE Unlisted Shares?
It is not the first time high net-worth individuals have been interested in a company's unlisted shares. Apart from NSE, various companies reserve a few percent of stakes for HNIs. In this case, these individuals are buying NSE unlisted shares with an expectation to yield 50% of the premium and take advantage of the NSE IPO shares in the future.
NSE is planning for an IPO for which it seeks approval from the capital market regulator. That is why HNIs are interested in its pre-IPO stocks. According to the financial experts, NSE is expected to see a major increase in its total market valuation. The estimated valuation of this stock exchange can reach Rs 2 Lakh crores.
In addition, the NSE share price after its IPO goes public can touch the price point of Rs 4,110 per share, which excites every HNI. If we compare this with the current NSE unlisted share price of Rs 3550, it shows substantial growth. It means HNIs have a chance to exit the market with a massive gain. It is the reason why these high net-worth individuals show a keen interest in NSE shares with the hope of getting a future advantage.
Possible Impact Of Rising HNI Interest On Investors' Buying Decision
If you plan to buy NSE unlisted shares, you need to consider the rising interest in HNI. One of the crucial factors that will largely impact the investors buying decision is NSE unlisted share price. As the demand for the NSE unlisted shares increases, their price in
the grey market will also increase, which might affect investors buying decisions. Here's how it can directly affect the buying decision of retail investors:
Ensuring Availability Of Shares
One of the significant challenges for retail investors will be ensuring the availability of NSE unlisted shares. With the rising demand among HNIs, retail investors are expected to have limited access to NSE pre-IPO stocks. So, you must plan your investment properly and check the availability of shares before making a buying decision.
Buying At A High Price
The less availability of shares and HNI interest will largely impact the NSE unlisted share price. Since these investors buy the shares intending to make a huge margin, dealing with the high price of NSE unlisted shares won't be easy for retail investors.
It is difficult to say how much the price of shares will increase when HNIs start buying NSE unlisted shares. The NSE share price is the metric that can largely affect investors' planning.
Planning For An IPO
NSE is planning for an IPO, due to which various types of investors, including HNIs, institutional, and more, are taking an interest in its unlisted shares. One of the primary reasons behind this is the future benefits and early access of NSE listed shares. As a result, NSE is expected to see an increase in new investments in the coming months. So, the buying decision of investors can largely be affected once the NSE IPO launches.
How To Plan An Investment In NSE Unlisted Shares?
It is clear that the NSE unlisted shares will largely be affected once HNIs start to buy these shares. However, you can plan your investment in NSE pre-IPO shares accordingly and take an upper advantage.
In such a case, you will get assistance from certified unlisted shares brokers of India like Stockify to conduct in-depth market research. It is crucial to check the following things before planning your investment in NSE unlisted shares:
Availability of NSE unlisted shares
Current price of NSE share
Latest financials of a company
Evaluation of business model
Assessing risk in investment
You should consider these factors while buying NSE unlisted shares. If you feel it is difficult, take the assistance of unlisted shares brokers. These experts have extensive knowledge of the unlisted share market and can better guide you.
A platform like Stockify can be your one-stop solution for conducting market research and accessing NSE unlisted shares, financial reports, current share price, and more. We hope the above information will prove helpful for you in making the right investment decision.