Need urgent funds? Here's how you can get a personal loan in minutes
how you can get a personal loan in minutes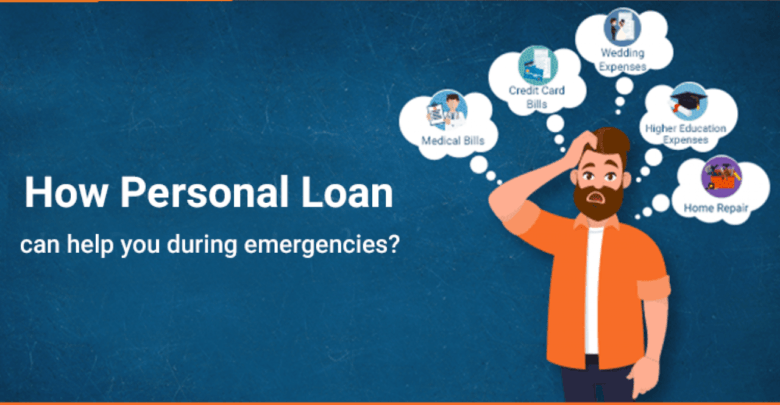 During the second wave of the pandemic, the demand for emergency personal loans increased dramatically. Individuals who require finances right once can apply for a personal loan right away. Here's everything you need to know.
If you're short on funds, a loan may be the only way to get back on your feet. A timely loan could be your passport to solid finances and a better future, whether it's for your child's education, a house renovation, a family wedding, or a medical emergency.
It is not difficult to obtain a fast loan if you fulfil the lender's rules. Here's a handy guide to make the process easier for you.
Obtain a copy of your credit report
This is the first step in the process. A credit score is a three-digit number that represents how you manage your credit. Lenders check for it to guarantee that the person they are lending to is capable of repaying the loan. You may check your credit score by going to the CIBIL website and entering a few facts such as your date of birth, PAN, and other information. Remember that a credit score of 700 or higher improves your chances of acquiring a loan. It may just take a few hours after you request for the loan for the funds to appear in your account.
Be aware of your financial needs
While there are various borrowing choices available in the financial industry, financial requirements vary from person to person. Similarly, no two financial solutions are the same for each person. For example, one person may like to purchase a car, while another desires to get a two-wheeler. A Car Loan or a Two Wheeler Loan can be obtained in either scenario. There are also additional specific loans for certain needs, such as Business Loans, Personal Loans, Gold Loans, and more, that are available in a matter of seconds to a few hours.
You can find yourself in a scenario where you require immediate financial assistance. Someone in your family, for example, may require emergent surgery. What would you do in this situation? If you think asking for a loan is a time-consuming process, you're wrong. You now have a number of options for obtaining a quick loan.
You can easily visit a bank and obtain the necessary loan. However, you may now apply for the loan online and have it credited to your account in as little as a few hours or seconds. As you may be pre-approved for such loans, they do not require any documentation, which is why they are disbursed considerably faster than other loans.
Have you ever wished to buy a lifestyle-related product or service but couldn't afford it? One option to examine is personal loan EMIs. You may now buy your favourite phone, smart television, modular kitchens, and even lifecare products like hair transplants and dental care with EMIs. You may simply benefit from the convenient repayment instalments by using your Credit Card or Debit Card, which can be used both online and offline.
Wrapping Up
You may require immediate cash at any time, particularly if you are not anticipating it. Instant loans come in handy in this situation. They are quick, require little documentation, and are reimbursed to your account quickly. Furthermore, your loan repayment will be convenient and stress-free thanks to variable EMI values and reasonable interest rates. Visit Finserv MARKETS for information about calculating personal loan EMI.