MBA Interview Preparation Guide for 2023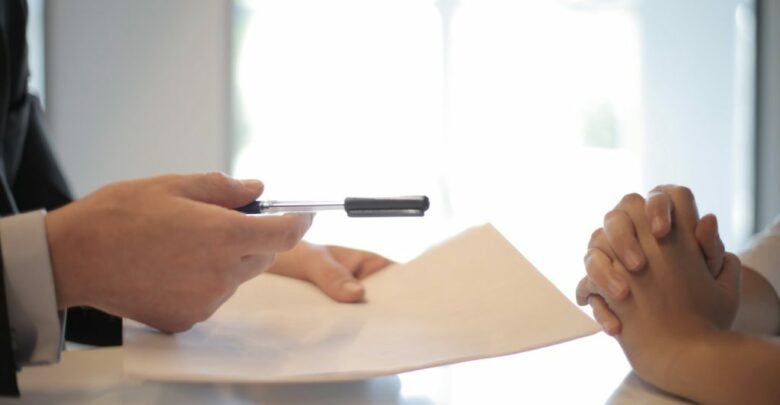 MBA interviews are an integral part of the application process. Interviews are the next step after completing your graduation, MBA entrance exams, and Group discussions. Preparing for MBA interviews is a must for students who wish to apply to competitive MBA courses. Good preparation can help you ace those tricky interview questions.
For future MBA applicants, professional MBA interview preparation is also a good idea since having top-notch interview skills is essential regardless of your field. Discover how to excel during your MBA interview by reading on.
An MBA Interview: What Should I Expect?
An MBA interviewer evaluates an applicant's ambitions, leadership potential, and other qualities.
Some MBA interviews are formal, and others are more conversational.
MBA admissions departments typically interview candidates, which may include faculty and administrators.
Additionally, some schools conduct interviews with current students and alumni. These interviews are typically more casual than MBA interviews with faculty and administrators.
Interviewers sometimes conduct blind interviews, where they only read students' resumes before they interview them.
In some B-Schools, interviewers review students' resumes, MBA entrance exam scores, group discussion results, and candidates' graduation projects.
Depending on your applied MBA course, one or more interviewers may be involved in your interview.
Tips to Prepare for an MBA Admissions Interview
Once you get an interview letter from any top B-schools, try to conduct research and prepare for an MBA interview in India accordingly.
1. Find Out How Each MBA B-school Conducts Interviews
If you are preparing for an MBA admissions interview, research the B-school interview process you plan to apply. In some MBA programs, B-schools send interview invitations to the applicants, while in other programs, they expect the candidates to initiate the interview themselves. Additionally, some schools conduct group interviews with several applicants at once.
An idea of the interview format in advance can help you prepare more effectively. Get in touch with MBA students and graduates from the university you are applying to. Doing this gives you some direction about what to expect during the interview.
2. Study and Practice Common MBA Interview Questions
Ensure you practise answering common MBA interview questions with family and friends before your interview. Talking about your goals in a conversational context will become easier as you practise.
There are often similar questions asked in MBA interviews. An MBA interviewer may ask about your
Career goals,
Reasons for pursuing an MBA, and
What contributions you will make.
They may also ask you about challenges you have faced, how you overcame them, and why you are interested in their MBA program.
3. Explain Your Goals and How the B-school Fits Your Needs
An admissions officer assumes interviewees are knowledgeable about the program they are applying to. So, it is essential to visit your B-school's admissions website in advance and learn all about the school and its values.
You should read the faculty bio, the course description, and the mission statement. Then, discuss how the program's unique features can help you reach your goals based on the findings of this research.
Be sure not to focus solely on what the program can do for you. Consider what you can contribute to the program instead. Consider describing how much you enjoy working with your peers during group work if you want to work collaboratively. Focusing on what you can do for others is an effective way to demonstrate leadership.
4. Prepare Points and Examples to Tell
Explain your qualifications and provide evidence during your interview. Telling stories about your past accomplishments is an excellent way to do this.
If you ever had the opportunity to solve a problem or lead a team, tell them about it. You can then discuss it during your interview. An excellent way to demonstrate your ability to succeed in an MBA program is to describe obstacles you have overcome and how you overcame them.
Prepare a list of anecdotes and other topics to discuss during your interview. However, you should carefully introduce those example points.
Talking points should not be inserted into interviews when they do not belong. Practising mock interviews with family and friends will help you integrate your talking points seamlessly. This is one of the crucial parts of interview preparation for MBA admission.
5. Ask the Right Questions
During your MBA interview, asking questions demonstrates your interest in the program and your engagement in the interview process. Nonetheless, avoid asking questions you can find answers to by reviewing the program website. In this case, your interviewer may think you have not researched the topic.
Instead, ask about the program's culture, industry ties, and how faculty hope to see it evolve.
6. Prepare for Other Interviews Modes
Also, familiarise yourself with alternative MBA interview formats, including remote MBA interviews, telephone/VoIP interviews, and video interviews (via Google Hangouts, Skype etc.). Most of the B-schools are still conducting these types of interviews post covid.
7. Keep in Touch After the Interview
Some B-schools have a formal follow-up process, while others do not. Mark your calendar and take notes if you discuss the next steps during your interview. If any alums or professors helped you with the process, present them with thank you letters. You can send the mail to a general address if you do not have their contact information.
The following are some general tips for attending an MBA interview:
The way you dress down to your footwear should be professional.
Engage the interviewer's attention by maintaining eye contact.
Keep your answers consistent, understand the MBA landscape, and be specific.
With Sunstone, you can upskill yourself and learn new things through certifications and training modules. Mostly, young students lack soft skills like verbal and non-communication, personality grooming, etc. But when you sign up with colleges powered by Sunstone, you can enlist in soft skill and personality development programmes and give yourself a learning curve. There are training programmes that will help you prepare well for MBA interview questions.
Get the following benefits with Sunstone:
Offering 100% placement assistance.
100+ hours of job-focused training modules.
You can pay your entire fee in monthly instalments at no additional charge.
People Also Ask
How do I start preparing for an MBA interview?
Understand the interview importance and practice interview questions.
Prepare two or three things you want the interviewer to remember about you.
Prepare a strong and convincing response to the inevitable interview question: "Why this B-school?"
How to prepare for MBA interview questions with answers?
Look for the commonly asked and situational, resume-based interview questions and prepare the answers well.
Conduct research and prepare specific questions about each B-school you are applying for.
What percentage of MBA interviews get accepted?
GMAT Club reports a 56% acceptance rate for students who have been interviewed.  An interview may increase your chances of being selected more than 50/50.