Luxurious Hotel Chains In the World for An Extraordinary Experience
Luxurious Hotel Chains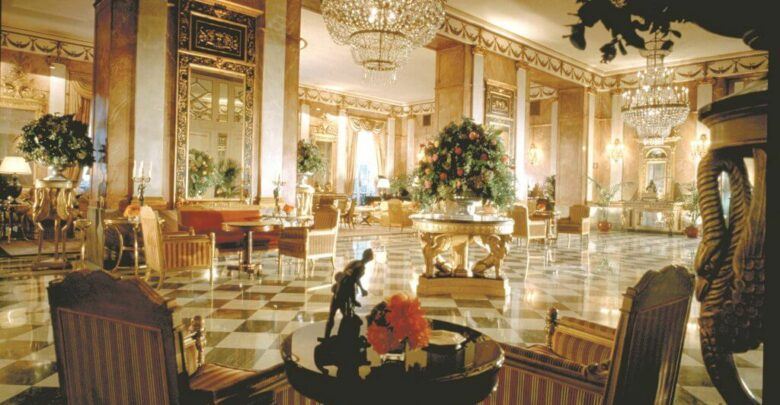 Comfort and convenience are the most significant factors that decide the ultimate experience on a holiday, especially staycations. Today, when travelling has become a serious business, there has been a drastic change in the number of hotels and resorts that are open to tourists in the world. In the last few decades, 5-star hotels and other such luxury resorts have opened like never before. And why not where there is a high demand for opulence and richness? After all, everyone looks forward to having royal and premium experiences while on holiday. The way people travel has completely changed in the last couple of years and hence, staying at a luxury international hotel has become a trend these days. So, here we list down the top luxurious hotel chains in the world where you can expect an unearthly encounter.
Hyatt Hotels
Founded in the year 1957, Hyatt Hotels Corporation is an American-based hotel chain that serves grandeur across the globe. Over a period of time, it has become a symbol of sumptuousness, and hence, it is considered one of the most reputed hotel chains in the world. As of now, it serves more than 1170 locations across continents. Its flagship hotel is the Park Hyatt New York in the United States of America.
Four Seasons
A wonderful hotel chain that has been rendering the best of services since 1961, Four Seasons Hotels and Resorts is headquartered in Canada and boasts of about 124 ultra-luxury properties across 47 countries. It has set high standards in the industry in the last five decades. Its flagship hotel is Four Seasons Canada.
Six Senses
An award-winning hotel chain renowned for its quality and premium accommodation and hospitality services, Six Senses is headquartered in Thailand and manages about 17 grand hotels, resorts, and spas across 20 countries. It offers its visitors top-notch facilities and is perfect for spending splendid vacations.
Belmond
A 1976-founded leisure hotel chain, Belmond is headquartered in Bermuda and hosts a variety of luxury properties across continents and countries. From its 49 deluxe hotels to 7 tourist trains and multiple restaurants to river cruises, it offers everything a traveller looks forward to exploring. Book with them and venture off on a journey of a lifetime.
One & Only
One&Only hotels and resorts must be on the list of the most luxurious hotels for it has been serving the travelling community for more than 20 years now. It has stunning resorts in great places like Rwanda and Mexico. As it is headquartered in the Maldives, the One&Only Reethi Rah is its flagship hotel. Its resorts are also famous amongst celebrities.
Rosewood
An international hotel brand, Rosewood stands for ultra-luxury and exotic experiences. The hotel chain was founded in the year 1979 in Texas state of the United States of America and hence, its flagship hotel is Rosewood Mansion on Turtle Creek. With its unique ambience and structural formations, it has been luring travellers from around the world. Located in Paris, Hotel de Crillon has been featured in the list of best luxury hotels in Paris.
St. Regis
One of the oldest hotel chains in the world with a stupendous history of more than 118 years, St. Regis Hotels and Resorts is managed by Marriott International and is known for its lavishness and affluence. Its flagship hotel is St Regis New York, which usually features in the list of the best luxury resorts in the USA. It also has wonderful properties in places like Maldives.
Mandarin Oriental
Delivering a perfect combination of luxury and comfort, Mandarin Oriental is one of the top luxury hotel chains in the world and is headquartered in Hong Kong. Looking for that perfect hotel or resort where you can have exceptional experiences while on a vacation? Well, Mandarin Oriental is the answer to all your questions. Whether you are looking for hotels in Singapore or China or Turkey, the hotel chain provides you with the best options. From family hotels to honeymoon resorts, it has everything to satiate your needs.
You can use hotel booking apps like MakeMyTrip for the best international hotel offer. These opulent properties offer the most awesome holiday packages.