Know How To Calculate Ltv With An Ltv Calculator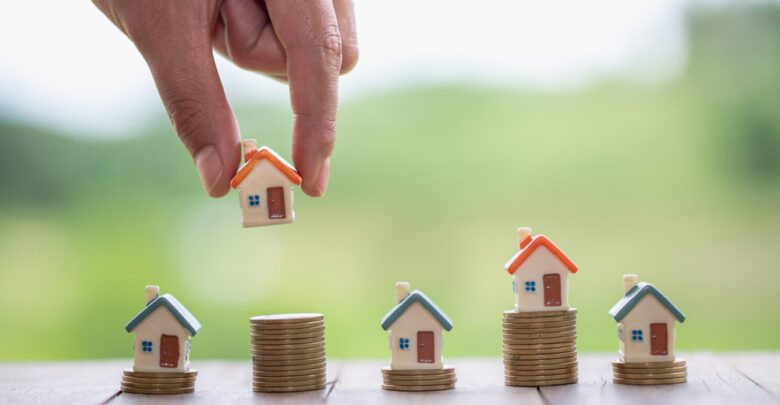 The loan-to-value ratio or LTV is the amount of loan a borrower can avail based on a property's market value. In most cases, borrowers can avail of 70% – 85% of the property's current market rate. Hence, lenders often advise using a loan to value calculator beforehand to understand the amount customers are eligible for against their property.
How to calculate LTV with an LTV calculator?
To calculate the LTV using an LTV calculator, prospective borrowers must adhere to the specific steps mentioned below:
Step 1: Visit the official website of your chosen lender.
Step 2: Then choose whether you are a "salaried" or "self-employed" applicant.
Step 3: Enter the property value or adjust the provided bar to select it.
Step 4: Select "Residential property" or "Commercial property" based on applicability.
Step 5: Enter the desired tenor or move the given bar to select it.
Step 6: Finally, enter the rate of interest to get the LTV and the EMI.
For instance, a salaried applicant with a residential property worth Rs.10 lakh for a tenor of 20 years and ROI of 7.50% can avail LAP for an EMI of Rs.6042.
Besides this LTV calculator, prospective lenders also suggest using the stamp duty calculator. This calculator helps compute the stamp duty charge for different states in India, and knowing this value will significantly ease the loan availing process.
Candidates have to select their state and enter the property value to get the stamp duty charge. For example, an individual with a property in Delhi with a value of Rs.10 lakh is liable to pay Rs.1,30,000 as stamp duty charges, whereas, for the same property value, an individual has to pay a stamp duty of Rs.38,000 in Maharashtra.
After getting a lucid idea of the applicable charges, applicants must check the lender-specific eligibility criteria and documents required to avail a loan against property successfully.
Eligibility criteria for a loan against property
To avail of a LAP, it is mandatory to meet all the eligibility criteria set-determined by a lender. Although these guidelines are entirely lender-specific, few of them are common to all. The most common pointers are –
Applicants must be citizens of India.
They must be within the age limit of 25 to 70 years.
Self-employed applicants must have a constant source of income.
Employed applicants should have a minimum work experience of 3 years.
Documents required for a loan against property 
The document requirement for LAP applicants is nominal. However, they must submit those mandatorily. The list of documents required for a LAP are –
KYC documents
Voter ID
Aadhaar card
Driving license
Passport
PAN card
Latest salary slips
IT returns
Last 3 months bank account statement
Copy of property documents.
After meeting the eligibility criteria and assembling all documents, candidates can proceed with the loan against property application.
How to apply for a loan against property? 
To apply for a loan against property, an applicant will need to follow the steps mentioned below:
Step 1: Visit the website of your preferred lender.
Step 2: Navigate to the loan against property page from the product menu.
Step 3: Fill up the online form by providing personal, professional and property details.
Step 4: After successfully submitting the online form, a representative from the lender's end will contact the applicant for further requirements.
Step 5: Finally, submit the required documents to approve the LAP.
Applicants availing a loan against property are eligible for multiple perks. For example, they can avail tax benefits on interest paid. Additionally, leading financial institutions also provide the advantage of loan against property balance transfer for borrowers. This way, existing customers can service their loans against lower interest rates and make substantial savings.
Selected financial institutions also extend pre-approved offers that simplify and expedite loan processing. Such offers are available on a range of financial products, such as loans against property, home loans, etc. You can enter your name and contact number to check your pre-approved offer online.
Hence, to avail maximum benefit on loan against property, it is essential to take the help of a loan to value calculator. Additionally, candidates can also the stamp duty and EMI calculator for further understanding.