Join Adventures And Anecdotes In The Best Tent House For Kids
Join Adventures And Anecdotes In The Best Tent House For Kids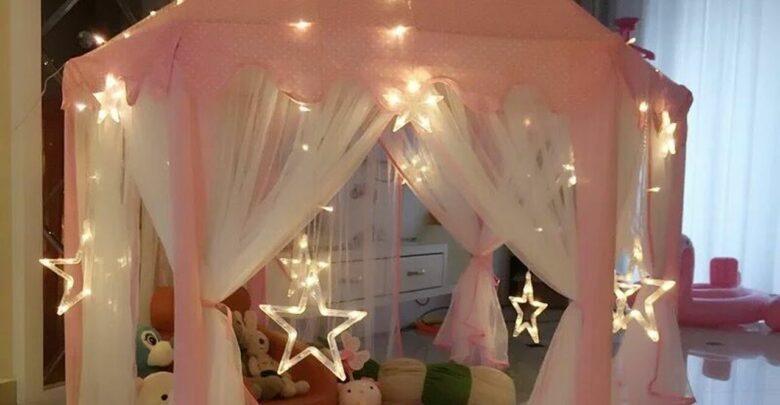 There are lots of different types of tents. Some people might think of a camping tent when they hear the word, but there are also play tents, beach tents, and even backyard tents. What all these kinds of tents have in common is that they provide shelter for people or things. But what is a tent house? A tent house is a little bit different than other types of tents. It's like a small playhouse that you can set up in your backyard. Kids will love having their very own private space to play in.
A tent house is a great way to keep your kids entertained for hours. It's also a perfect way to introduce them to camping and get them excited about going away on their own adventures. This article will give you some ideas for what supplies you will need to set up the tent, as well as what fun things they can do in it while they're waiting for dinner or when it's time for bed.
Why do kids love play tents?
When it comes to kids, there are so many things that you need to buy for them. From clothing to school supplies, it can seem like a never-ending battle trying to keep up with everything they need. But one purchase that is definitely worth your money is a play tent house for kids to have fun. Here are two reasons why you should get your child a playhouse:
Kids love play sets. A playhouse is the ultimate toy for children. They can use their imagination to create all sorts of adventures in their own backyard.
It encourages outdoor play. According to the American Academy of Pediatrics, kids should get at least an hour of outdoor time per day. There is no better way to encourage this than by giving them their own backyard playground.
How is a tent house the best toy?
Kids love to play, and sometimes the simplest things can make their day. A tent house is a great toy because it combines imaginative play with something that will last for years. They come in different shapes and sizes so there's one for every kid. A kids tent house is a type of play or living space that provides an open area or structure for children to explore, learn, and grow. Tent houses can be purchased ready-made at many different retailers around the country. Tent houses can be used as outdoor play spaces when temperatures allow or even inside during inclement weather if desired.
If you are looking for the best tent house for kids, there is a wide variety to choose from. There are many different types of tents and each has their own benefits. Take some time to decide what type would work best for your needs before making the purchase so that you know it will be something they'll enjoy playing in. Most come with zippered doors on either side for easy access to both sides of the tent. Some include windows which provide plenty of natural light while others have mesh panels in place instead for ventilation purposes.