How PreMatrimonial Investigation Can Avoid Toxic Marriages?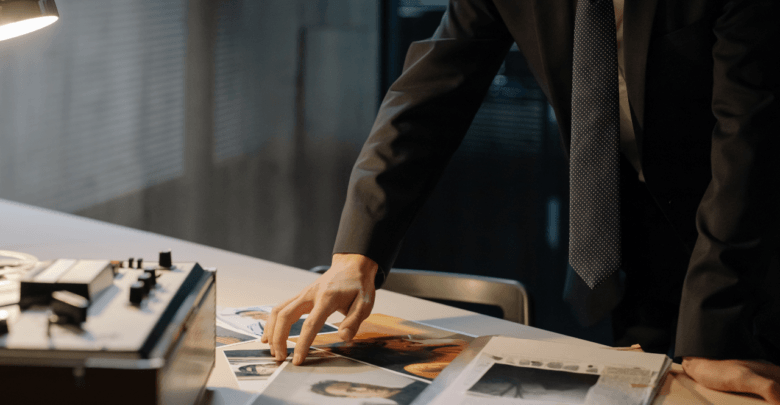 Marriages, in India, are considered a new start. Honestly, this new start can either be too good or too bad. But, how can one be sure to have a good married life? Here comes prematrimonial investigation to the rescue.
Breaking marriages are becoming the latest trend but if any marriage ends because of toxicity, abusive relation, or a cheating partner, it becomes life-long haunting memory. Thus, to save your loved ones from this unpleasing experience, you should choose a reliable detective agency in Delhi for a pre-matrimonial investigation.
So, how an investigation can save your loved ones from a toxic relationship? Let's find out.
Ways in which pre-matrimonial investigation prevents toxic marriages –
Before you make any final decision about marrying a person, it is important to get every detail about them. Here's how a pre-matrimonial investigation can help you:
Fake matrimonial sites:
Online dating is the new trend as the younger generation is more active on social media platforms. But, can these online matrimonial sites be trusted so easily? The unpredictable cyber crimes are at their peak because of social influence.
However, if you have also chosen your life partner from one such online matrimonial site, a prematrimonial investigation can clear all your doubts. With a detailed investigation of the person, you can get all the necessary information before making any final decision about your marriage.
Background check:
Background check is one of the core necessities before you even think of getting married. It is not just limited to the person but also includes checking about his/her family, house, friends, relatives, habits, behavior, etc. A thorough investigation of the person's criminal records such as jail terms, legal violations, etc., can save your marriage from many serious problems in the future.
In simple words, a background check gives you an overall idea about how the person and his/her lifestyle. Based on the information, you can then confidently decide if you are making the right choice. A trusted investigation detective can uncover any hidden details about your partner that you should be aware of.
Financial stability check:
Another important benefit of choosing a pre-matrimonial investigation is to check and confirm the financial stability of the person. Any financial instability or debt history can have a bad influence on the marriage. Moreover, if the person has any secret illegal source of income, it can later become a major problem.
Thus, you can be sure of all these doubts by confirming your partner's financial stability in a pre-matrimonial investigation.
Physical and mental health concerns:
Considering your partner's physical and mental health is one of the important factors before marriage. You should be absolutely sure that you are marrying a person who is healthy both physically and mentally.
If they have any physical or mental health issues like high anger issues, abusive nature, etc., it can all impact your marriage. Not only this, but it can also harm your children in the future. A prematrimonial investigation from a trusted top detective agency in Delhi can collect and analyze all the necessary information about your partner's mental and physical health.
Past relationship history:
What if the person you are about to marry was already in a relationship that didn't last? Wouldn't it bother you to find the exact details? Well, a prematrimonial investigation can be a big savior in such cases.
The investigation helps in identifying any past relationship history and all the related information. It also helps you to understand if your partner is ready for another marriage or not. The investigation is also helpful to be sure if your partner would make the same mistake again in your marriage.
Smoking and drinking issues:
When you are about to get married, everything feels magical. But, soon this magical dream comes to an end when you realize that your partner smokes, drinks, or even drugs.
Catching such habits is often difficult before marriage and after marriage; it all becomes really toxic resulting in ruining the relationship. Thus, a pre-matrimonial investigation can play a major role in identifying any such issues in your partner to save you from any future problems.
Social status:
Last but not least, a prematrimonial investigation also uncovers all the required information and details about the social status of the person. The investigation checks and confirms – if the person has a good reputation in society, do they live in peace and harmony or they have a habit to argue and fight with neighbors, do they have any financial issues with their relatives, etc.
Final Thoughts:
The pre-matrimonial investigation is a valuable and legal way to assure that you are marrying the right partner. After all, it is a matter of your life, and being sure is the only way out. You surely wouldn't want your loved ones to suffer from any bad or negative influence in their marriage, isn't it?
Snoopersindia.com is a reliable detective agency in Delhi where you can easily find professional and trustworthy detectives for investigations. Besides, finding the required details, the brand also ensures maintaining the confidentiality of its client's sensitive information.
Such investigations help the person to make well-informed decisions by uncovering all the relevant and important information about the person. However, you should be sure to choose only a trusted partner for pre-matrimonial investigation as any wrong source can even ruin good chances of a happy marriage.
You can write to us in the comment section if you have any more doubts or concerns to choose a pre-matrimonial investigation.