Bridal Trends for 2021- A New Style for Wedding
2021 brings wedding season and preparation. Every year trends, fashion and looks transform to something new. Brides are eager to adapt new and unique looks for their wedding. To understand the trend and fashion, we have curated the list of trends for 2021 weddings.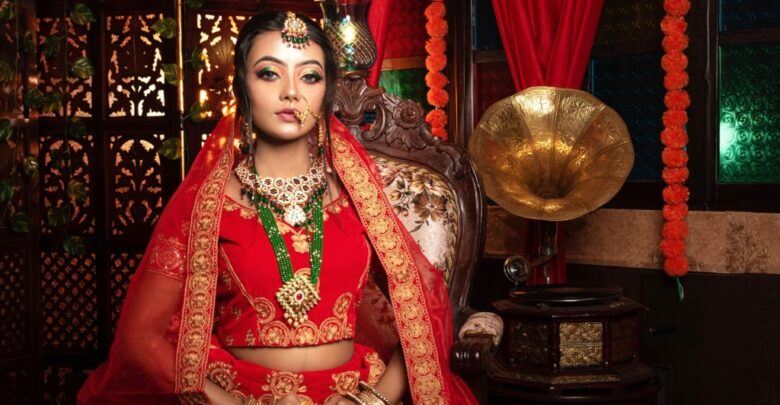 From pre-bridal packages to gorgeous dresses, everything will be discussed in this post. Brides are not only preparing for wedding day but from sangeet to mehndi ceremony. Bridal dress, makeup look, pair of shoes and a lot more things considered for wedding. New style should be more considerate rather than adapting decades back fashion. For looking most beautiful and stylish on your D-Day read this post till the end.
·        Multi colored blouses
Gone are those days when brides were only wearing a single color blouse matching a lehenga or dupatta. Now in 2021 multi-colored blouses with embroidery are going to take the season by storm. Also, multi colored lehenga looks really amazing when paired with the same blouse and simple dupatta. From simple to unique, this transforms the complete look on your wedding day. Multi colored blouses with deep neck and embroidery around neck lines is a way to go.
·        Timeless lehenga
Wedding is a one time event in everyone's life. You should choose a timeless lehenga that will remain unique and attractive after 10 years when you look at your wedding album. Generally, Indians love to wear their lehenga again and keep it with love and care for years. To reuse it or make your day memorable select a beautiful unique timeless lehenga with great embroidery, color and design. Trendy design and stylish lehenga should be the choice of every bride in 2021.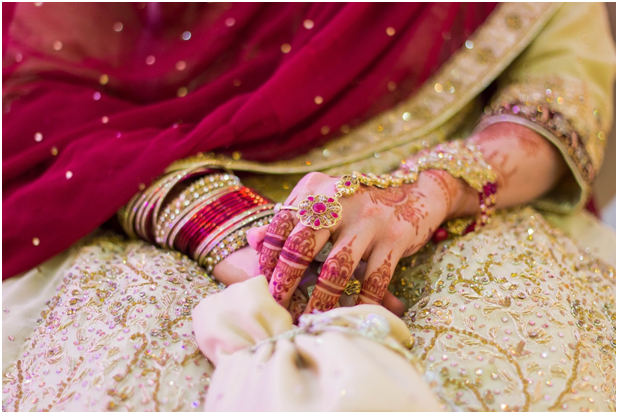 ·        Brown shades bridal lehenga
Bridal lehenga with light or dark brown shades looks so amazing. You see a lot of trendy pics on the internet of brown and golden shades of lehenga. Rather than red, pink color now brides are moving towards darker and beautiful shade. Not kinda dark deep brown, you will have the options of very light brown color or golden color. Along with the color, golden embroidery enhances the appearance. See a lot of pics on Pinterest to get the right idea of this color game.
·        Pastel color lehenga for summer wedding
Pastel color lehengas will continue this year too. A unique and soothing color for summer weddings is perfect. This trend comes from Anushka Sharma's wedding lehenga and continued from that day. No doubt this shade has an amazing appearance like no one else has. A light and shimmery makeup with pastel color lehengas gives a beautiful and even natural look. Just continue this if you love this trend.
·        Back blouse designing
Not only front designing but back design over the neck is trending nowadays. Back lining on the square cut neck will enhance your appearance. You will find this design very beautiful and attractive for brides. Trying something new is what makes your most gorgeous on your D-Day. Different types of designs on the back neck are appealing to people all around the nation. Explore Pinterest to find out your design.
·        Colorful florals
Yes, apart from design and embroidery, floral print lehenga is trending nowadays. Floral prints come with embroidery as well. Floral prints are gonna trend not only this year but more in coming years. Floral prints come in saree or Indian dress, but in lehenga it's a great and unique idea. You will love this as it has an amazing attractive vibe.  A simple and embroidered lehengas with golden embroidery will look more stylish or colorful floral with embroidery? Colorful florals right!
·        Long sleeves
Short and half sleeves are always a favourite for bridal dress but not in 2021, long sleeves are also gonna spread in the market. It looks unique and attractive on the lehengas. You may have seen in ads or on Pinterest, but now it will come in the real lifestyle. Sarees with long sleeves look really beautiful, the same as lehenga with fitted long sleeves looks more appealing. What's your choice on this?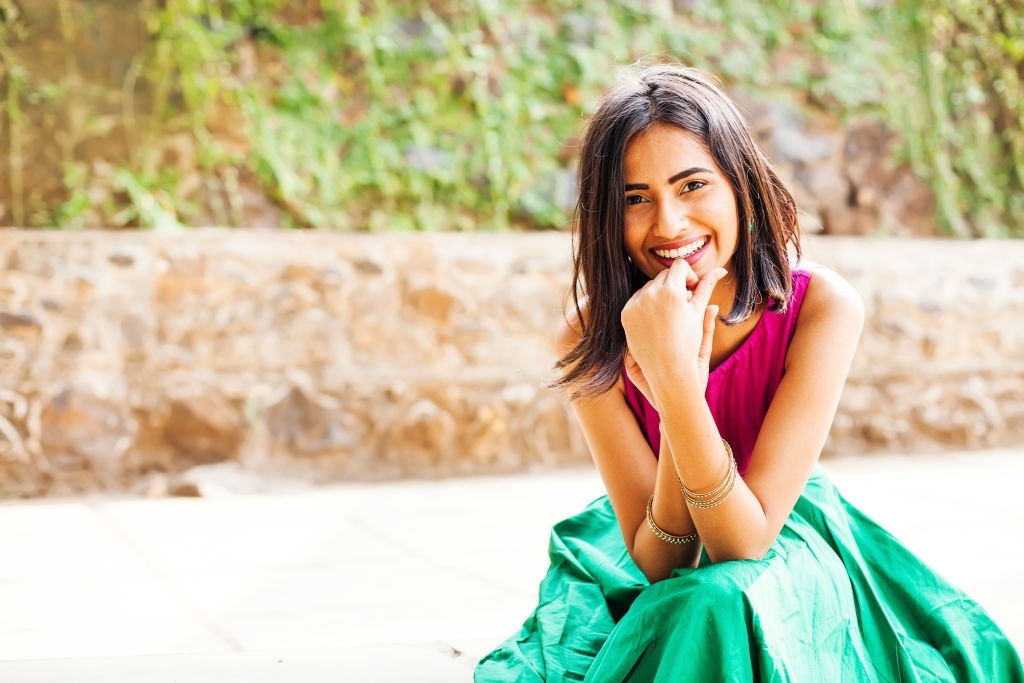 ·        Deep V-necks
V-neck with deep design has all over the bridal looks. It is gonna be most favorable for brides as we have seen brides eagerly moving towards this neck. It looks simple and beautiful. Before that round neck was the most trendy and favourable but not anymore as V-neck comes in the market, brides love to wear that. This neck design with bridal jewelry looks beautiful and attractive for everyone.
·        Puffy sleeves
Generally, neutral shades and minimal design comes at the right place for brides. But not anymore. Now in 2021 we will see a lot of exaggerated gowns with puffy sleeves all around. Lifestyle changes with the trend and fashion so the same applies here. Not the same look or design continues for several years. It changes after the year and year. That's why brides love to have new designs rather than any decades old design. We as humans love to wear casual outfits to be trendy and in fashion, so why not for brides as well.
Bottom line
Weddings are a memorable and special moment of everyone's life. Have a trendy and stylish lehenga with a beautiful colorful blouse and draping dupatta. Not only dress but brides all need to pamper their skin, right makeup and hairstyle.
So, for this, you need a hair stylist, makeup artist and the right person who will make you queen on your D-Day. Don't worry. Zoylee is an online salon booking app for all brides to book the makeup artist and beauty salon from the comfort of your home. You can also get the pre bridal packages at affordable prices.
In Zoylee, you can choose the venue according to your need in your locality. From premium to basic level of services are available out here. Just download the app, search your preferred location, find out the right venue by comparing prices and ratings then choose the desired one.
Book the slot according to time availability and get your bridal packages done right.