Four Types of engagement Rings That You Need To Know
Four Types of engagement Rings That You Need To Know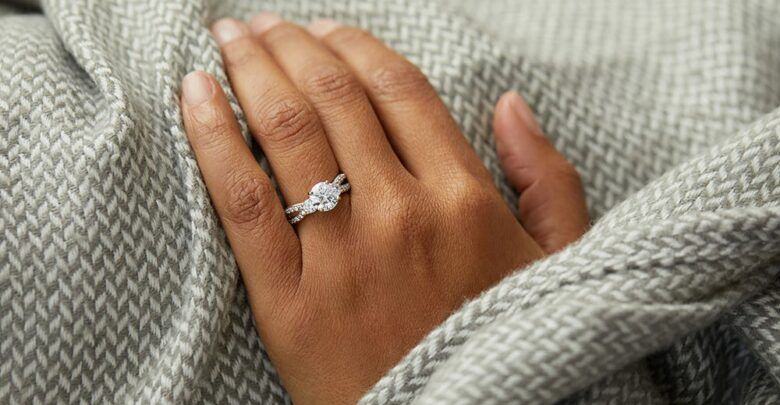 Getting married is one of the one of the most special as well as memorable events of your and getting your perfect engagement ring is definitely the cherry on top. However, there are so many designs and styles out there, it is easy to get overwhelmed and confused in terms of what designs you would choose. Do not worry. Here are four popular types of engagement rings designs that will reflect your style and personality.
The cut of the main stone makes all the difference. This is true when it comes to finding the engagement ring of your dreams. Each tends to sparkle and shine in its own way ad deciding which one appeals to is a great way to start. Start thinking of what is important to you in everyday jewelry. Needless to say, diamonds are one of the most popular choices when it comes to engagement rings. Below are three types of diamond engagement rings that are most often adopted by modern-day brides.
This shape of diamonds is popular among brides and they flock around it everywhere. If we consider that it is the shape that maximizes the fire of the diamond, while receiving proper light, it is no surprise this one rules the roost. Round, as well as brilliant-cut diamonds, work well with solitaires in two-stone and three-stone settings. It also works well in geometric settings for a more retro look. This type of diamond is great for brides who love the classics thus emanating a total old-world vibe that is perfect for vintage settings.
A solitaire – It is perhaps the most popular of the lot and also the most classic as well as traditional ring style. The name comes from the design where there is only one stone. To show of the beauty of the ring to the fullest, a solitaire diamond is often mounted on a simple band along with a prong or claw setting. This ring is perfect if you have a simple and elegant style. It is also known to be a type if ring that stood the test of time and never went out of fashion. You will surely fall in love with this ring.
Cluster – engagement ring designs such as the "cluster" is a setting that brings together many smaller stones so as to create the same effect as that of a larger diamond. For this reason, they are also known as the "illusion" rings. Cluster diamonds is the best way to minimize sparkle as well as brilliance with making a major hole in your pocket. It also has many variants. You can either choose a more unique and modern asymmetrical design or a traditional circle cluster.
Pavé – A pavé is a very beautiful as well as a personalized engagement ring. The technique involved in a pavé ring is the embedding of tiny diamonds or other gems into the band of the ring. Doing so, this engagement ring design catches more light this giving off an unmatched glow in your finger. It is a popular choice when it comes to replacing some of the diamonds with your or your partner's birthstone thus giving the design a unique twist. It looks dainty and feminine and can easily enhance a simple ring.
Halo – It is another one of the most popular ring styles that creates a dazzling shimmer moissanite ring, while the centre stone gives out a shine. A row of smaller pave diamonds is set to create a border or halo around the central stone. The halo setting tends to be gorgeous that sets of a beautiful white diamond. It also helps to create a modest stone look larger.
While choosing engagement ring designs, the old rules have gone out of the window. It is all about the individual or and the engagement ring that reflects their style, value, and taste. Choose wisely and with a fair idea in terms of what to purchase.