Celebrating Raksha Bandhan in Modern Style
Celebrating Raksha Bandhan in Modern Style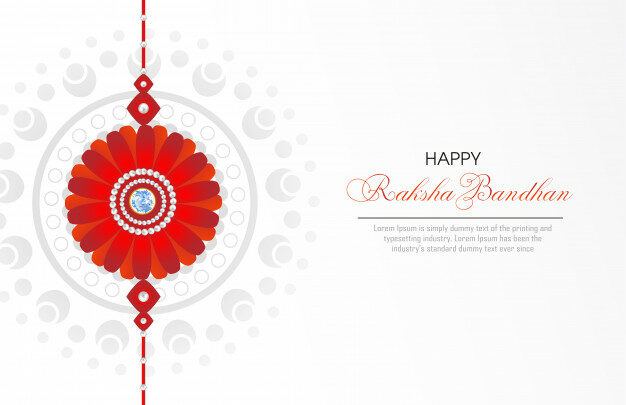 The celebration of Raksha Bandhan marks an important day in the life of siblings. It brings along with it lots of memories of love, joy and togetherness. The festival reminds us of the childhood days when Raksha Bandhan was all about beautiful Rakhis and seeking gifts from our brothers. That was a time when our brothers did not have to worry about saving money or be worried about what to get for their sisters because at that time our brothers would ask our parents and they would receive the gift that they had to give us.
Raksha Bandhan in Modern Style
However today the trend of Raksha Bandhan has changed a lot; although the basic traditions of the celebrations remain the same, the traditions have witnessed a slight change in terms of their way of conduct. Today people buy & send rakhi online and send it via the Internet. Besides this, they can also choose to buy and send return gifts for Rakhi through the internet. Let us see how the celebrations of Raksha Bandhan changed over time and what are the modern ways of celebrating the bond of brother and sister. 
Brothers get a gift as well
Earlier Rakhi was all about the brothers saving their money or seeking suggestions from family members or friends to get a perfect gift for the sister. However, today it is not so! Today sisters too buy amazing gifts for their Brothers in order to thank them for all the love that they shower on them. 
Rakhi is not confined to brothers only! 
Although we have been told that Raksha Bandhan is all about tying Rakhi on your brother's wrist and receiving a promise of safety in return, today Rakhi has not been confined to brothers only. Even sibling pairs who are sisters buy Rakhi and tie to each other for the sake of love and bond between them. 
Change in the variety of Rakhi available in the market
Owing to the modern innovations and growth of creativity in people, we have a variety of designs available in the market. There are unique designs of Rakhi available. You can get crystal Rakhi, gold rakhi, Silver Rakhi. You can get plastic Rakhi, you can get cartoon Rakhi, Peacock Rakhi, paper Rakhi, handmade rakhi and what not? Besides this, you can also get your Rakhi delivered to your brother through same day Rakhi delivery. 
Change in the type of deserts chosen for Rakhi celebration
In ancient times, the celebration of Rakhi revolved around the notion of eating traditional sweets such as laddu, Barfi, Kaju Katli, kalakand, Or kheer. However, in the Modern times. The Rakhis have not been confined to traditional sweets. Today, you can buy chocolate, cupcakes, ice cream, customised Cakes and many sweet desserts for your festive celebration. 
From postal delivery to online delivery,
 Earlier people would ask their relatives to take Rakhi if they were visiting certain cities or they would send Rakhi through Postal Services. Speed Post is one of the most popular means of sending Rakhi. Today Postal Services have come to the back front and online Rakhi delivery services have gained more popularity. You can buy amazing Rakhi designs from online web portals and get them delivered as well. 
Change in the places from where we can get a rakhi
Earlier shopping for Rakhi meant heading towards the market! Girls would ask their sisters, mothers or friends to accompany them and then go to the market and search across different shops and find the best rakhi for their brothers. However, today owing to the internet, we can do everything from the comfort of our house itself without even having to leave our house. So instead of visiting the market, you can get amazing Rakhi over the internet only. 
No doubt the method of celebrating Rakhi has changed a lot as compared to the earlier times but the intention behind celebrating the festival remains the same; Raksha Bandhan is the festival of love, happiness and togetherness of siblings. You too can buy exciting gifts for your sibling and send Rakhi to Kolkata, Agra or at any desired location of your choice.