Bhai Dooj 2022: Significance, Rituals and More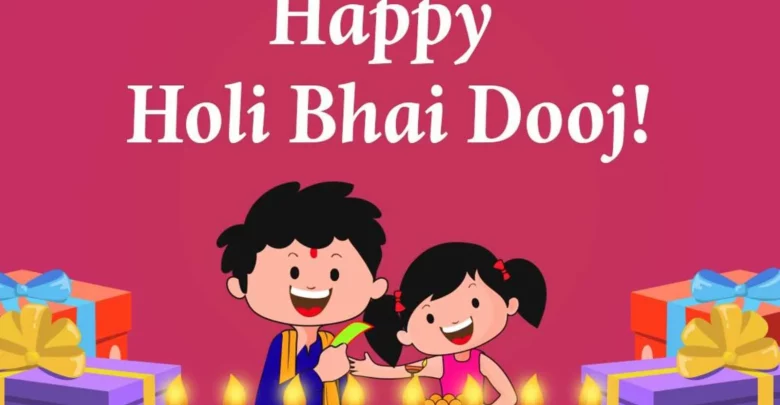 On the second day of Kartik Shukla Paksha, Bhai Dooj, an Indian festival is observed. Similar to the festival of Rakhi, Bhai Dooj highlight the pious bond between siblings as sisters do puja and other rituals for the good health of their brothers. In return, all brothers gift their sisters' gifts like money, clothes, sweets and more. In many states, Bhai Dooj is also known as Bhau Beej. The people of Maharashtra and Haryana are known to celebrate this festival with a lot of enthusiasm.
How is Bhai Dooj celebrated?
Being part of the Diwali festivities, Bhau Beej is a day dedicated to brothers and sisters. A special aarti is performed with all essential puja items such as bells, flowers, rice grains, the best agarbatti and more. Sisters prepare a tilak made with vermillion, rice and more and apply it to the foreheads of their brothers. It is followed by the exchange of gifts and the feasting of sweet treats.
Traditionally those women who do not have brothers worship the Moon god on this auspicious day. Women prepare their brothers' favourite items on this day and pray for their safety and long life. In Maharashtra, items like Shrikhand and poori are widely made on this festival. Brothers also promise to look out for their sisters throughout their lives. On this day, many sisters observe a fast and read the Vrat Katha as well.
What is the story behind Bhai Dooj?
There are many stories behind the festival. One story suggests that after killing the demon Narakasura, lord Krishna returned home to his sister Subhadra. She welcomed him by applying a tilak on his forehead and since that day, Bhai Dooj is celebrated.
Another myth about the important brother-sister bond on this day comes from Yama, the God of Death and Yamuna, his sister. While Yamuna often requested her brother to visit her home, he never did. Until one day Yama finally made time to visit his sister Yamuna. She was overjoyed and welcomed him with a tilak on his forehead. She also prepared his favourite sweets. Impressed by her, Yama granted her a wish, that this day would henceforth be dedicated to the bond between siblings and ever since Bhai Dooj is celebrated every year by Hindus.
How to prepare for Bhai Dooj?
Prepare a Puja thali with matchbox, lamp, vermillion, turmeric, rice grains and more. This thali will be used during the puja after applying tilak on your brother's forehead. During the day you can also light Sambrani dhoop in order to create a pious and devotional environment. This will particularly help during the reading of the Vrat Katha and the tilak ceremony.
Keep traditional clothes ready as the festival requires you to be dressed in your traditional best. It is also important to have a bath early on in the day of this festival. This year Bhai Dooj falls on October 26th, hence plan accordingly to find the perfect gift for your sibling! Choose from a range of online gifts such as stationery, chocolates, cakes, diaries, perfumes, clothes and more.
In general, Bhai Dooj is an auspicious time for family members to reunite and cherish the sacred bonds between siblings. We wish you a very happy Bhai Dooj 2022!