Best Ways To Use Product Sampling Campaigns To Launch New Product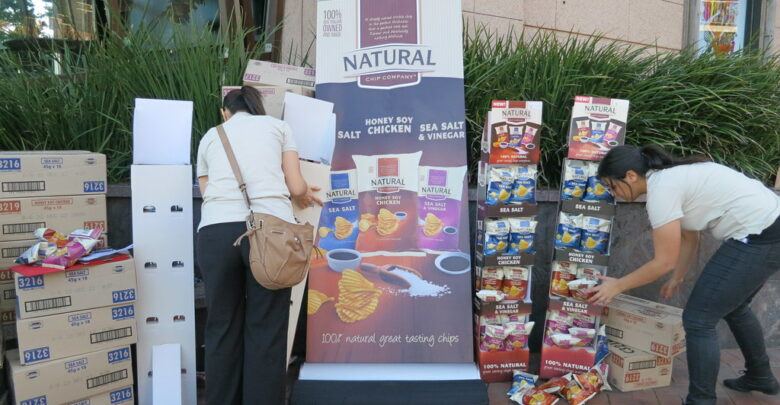 Product penetration is the process used by businesses to introduce a new product into an already existing market. The goal is to increase their market share and become the top brand. Considering that your competitors have more experience than you and will try to suppress your efforts, product penetration can be very complicated. But that does not mean that it is impossible.
To successfully launch a new product into the market, you will need to strategize on a plan that will work best for you, depending on your business. Factors to consider include but are not limited to
Nature of your business

Your competitors

The nature of the product you intend to launch

Size of the market

Level of existing competition
There are so many ways to launch your new product into the market; product sampling is one and the most successful of all. It involves giving customers free samples of your products to test. That allows them to form opinions about your products on their own, instead of relying on your sales pitch. It is a compelling and more effective way of building trust and loyalty towards your brand.
While this true, product sampling can be a very costly affair. If you are not careful, you can end up spending more than you gain. To prevent that from happening, you will need a proper plan for your product sampling. The idea is to ensure that you get the maximum benefit at the lowest possible cost.
In this article, we will highlight some of the best ways you can use to achieve that.
Prepare for the End Before You Begin
Before you begin your product sampling campaign, think about what you need to accomplish at the end of it all. If you reach the right audience, expect to have customers search for your products. You do not want to disappoint them by not availing it for purchase immediately. Make sure your product is adequately accessible to your target market. You might need to supply it to the areas where you intend to run the campaign. Just make sure you have enough product to meet the demand after the campaign. In short, prepare your distribution channels.
For you to decide on the right approach to take, there are two things you need to figure out first,
Who is your ideal customer?
How can you best deliver your product sample to them?
Psychographics is the process of studying how customers behave based on their psychology. It helps understand how certain things influence their emotions, attitudes, and decisions during a purchasing process. If you figure out that, you will know the best way to execute your product sampling campaign.
Methods of delivering samples include
In-store distribution

Magazine or newspaper inserts

Special events

Direct mail

On-pack promotions, Ie., toothpaste sample attached to mouthwash

Industry-related partnerships, Ie., when you receive a free sample of moisturizing cream at the dermatologist's office.
Make sure you work hand in hand with your sales merchandiser to choose the best sampling technique.
The cost of delivering your product to the right customer will depend on the distribution method you choose. For instance, hiring a crew to hand-deliver a product sample is more expensive than sending it via direct mail. But it is not all about cost. It will also depend on the nature of your product and customers. You have to be very cautious to make the right decision.
Social media influencers are also another great way of delivering product samples.
Conclusion
Now you know what you and your sales merchandiser should work on to run a product sampling campaign. And as you can see, getting all the facts right is crucial to get the best possible outcome.