4 Sticker marketing ideas when promoting your business
4 Sticker marketing ideas when promoting your business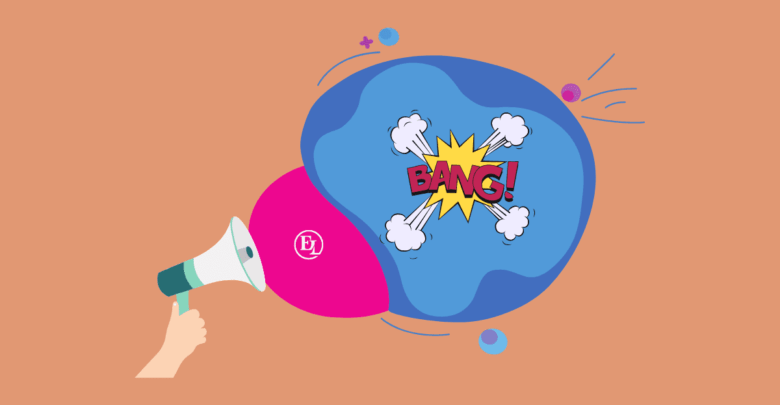 Are you looking for an alternative to digital marketing? Have you recently read about sticker marketing, but are unsure how to make it work for your business? Or would you simply like to experiment with your advertising strategy? 
Look no further, we have got you covered. In this article, we will be introducing you to four ways you can use custom labels and stickers for your marketing. But before we jump into the nitty-gritty, let's talk basics.
Stickers vs labels 
There is no inherent difference between stickers and labels. Both are adhesive-backed pieces of paper or vinyl that can be custom printed. While stickers are usually individually cut, labels arrive on sheets. The below image shows this difference. Labels are up to 65% faster to peel and apply than stickers because of the added border. We recommend getting sheets when you have hundreds to apply, they can be a real time saver.
Now, let's take a look at the many ways you can make stickers and labels work for your business. 
Product Branding 
Stickers and labels are very low-cost and offer a great way for small businesses to brand their products and packaging. This allows you to bulk buy your packaging material and then apply your logo yourself. 
It is worth doing a little research here. Some sticker printing companies offer eco-friendly and biodegradable materials. This is the chance for you to get a sticker that matches your packaging. Are you using compostable cardboard? Then find an equally compostable sticker.
No matter if you have an e-commerce business or a stationery shop, your customers will engage in a post-purchase experience. Having coherent branding on shopping bags, mailers and the actual product will ensure that your customers remember your business and logo which increases the chances of a repeat purchase. 
Effect Material
The right material can make the most simple design stand out. Reach out to your local sticker and label printers and see what materials they offer. 
Transparent labels are great if you would like to apply your stickers to a clear surface or want the color of your packaging to shine through. Effects like glitter or holographic work amazingly well if you want to give your product a premium finish. You can even match these to the features of your product. A holographic label that catches the light of a candle will look amazing. 
Create Scarcity 
Perceived scarcity around a product boosts sales. It limits the time customers have to make a purchase decision and makes a product much more desirable. 
You can create scarcity using limited edition labels. This is a long-established marketing strategy that will make you stand out from your competitors. While their product will continue to be available for weeks, it is your product that demands an immediate decision. 
We recommend using biodegradable paper labels if you want to give limited edition stickers a try. These are thick and feel incredibly high-quality, yet can be easily removed without damaging your packaging material.  
Giveaways 
Since stickers are so low-cost, they should be included for free with every purchase made or given out at exhibitions. You could even reach out to influencers! 
Given in the right moment, stickers are not perceived as a means of advertising, but are instead seen as a gift. This evokes social psychology's rule of reciprocity: the receiver feels the need to return the favor. This can take the shape of a recommendation, a purchase or even a shout-out on social media. 
Since you do not know what your customers will be using their stickers for, die-cut vinyl stickers are the safest way to go. These are cut individually in the shape of your design and can be applied to hundreds of surfaces. 
And that's it! We hope you enjoyed these tips on how to make custom stickers and labels work for your marketing. Maybe we even inspired you to give them a try? Or are you already a sticker expert and would like to share your ideas with us? We'd love to hear from you, just leave us a comment down below.