Abhijeet Deshpande's Har Har Mahadev To Stream On ZEE5 From December 9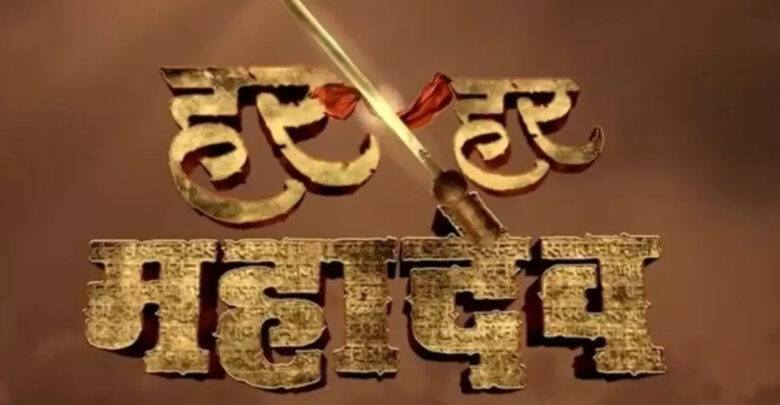 Har Har Mahadev narrates a strong and inspirational story of a real battle in our history. It is based on Baji Prabhu Deshpande, a fearless Maratha warrior, who led 300 soldiers to fight off the 12,000 enemy army. Har Har Mahadev is Marathi cinema's first multilingual film,  made available to a large audience across the country. The film will take us through the in-depth relationship between Chhatrapati Shivaji Maharaj and Baji Prabhu. In Ajay Devgn's 'Tanhaji,' the audience had already seen one such story of brave Maratha warrior Tanaji Malusare. Har Har Mahadev is produced by ZEE Studios and directed by Abhijeet Deshpande. Subodh Bhave, Sharad Kelkar, Amruta Khanvilkar, and Sayli Sanjeev star in the lead roles.
An interview with a news source
In an interview with a news source, director Abhijeet says, "This film is about Chhatrapati Shivaji Maharaj's friendship with his warrior friend Baji Prabhu Deshpande. The entire point of this film is to show the human side of war and a warrior."
After the death of the Bijapur general Afzal Khan in 1659, Shivaji took Panhala from Bijapur; however, in 1960, Afzal Khan II of Bijapur sent his army, but despite five months of fighting, Shivaji was unable to retake the fort and thus decided to flee. Baji Prabhu sacrificed his life to save Shivaji from capture. "Chhatrapati Shivaji Maharaj was a brave and great king, but what kind of person was he?" "The point of the film is to show what choices he had to make and how his humanity led him to glory," he adds.
The director, who wrote 'Shaitan,' 'Shootout at Wadala,' and other films, claims that whenever a story is written or focuses on the life of a warrior, most people look at the number of people killed by them. However, there is also a human side that should be considered. He also added that "We always look at the warriors for the number of people that they kill," he says of Baji Prabhu Deshpande. We never consider their humanity, who they were, and what drove them to war. As a result, this film is primarily about how they were as people and their relationship."
Cast
Here is a complete list of actors starring in the film.
Subodh Bhave as Chhatrapati Shivaji Maharaj
Sharad Kelkar as Baji Prabhu Deshpande
Amruta Khanvilkar as Sonabai Deshpande
Nishigandha Wad as Rajmata Jijaun
Sayali Sanjeev as Maharani Saibai Bhonsale
Hardeek Joshi as Abaji Vishwanath
Ashok Shinde as Fulaji Prabhu Deshpande
Sharad Ponkshe as Deshmukh
Mohan Joshi as Dhondiba
Nitish Chavan as Dhanaji Mhaskar
Milind Shinde as Siddi Johar
Kishor Kadam as Tawji
Streaming on ZEE5
Har Har Mahadev got a theatrical release on October 25, 2022. According to a news source, the film grossed more than Rs 2.25 crores on its first day at the box office. It became the first Marathi film released in Hindi, Telugu, Tamil, and Kannada. The historical action drama is now set to launch globally on the ZEE5 streaming services on December 9. However, only premium subscribers will have direct access to the movie on ZEE5.