8 Ways A Business Loan for Doctors Can Expand Your Dental Practice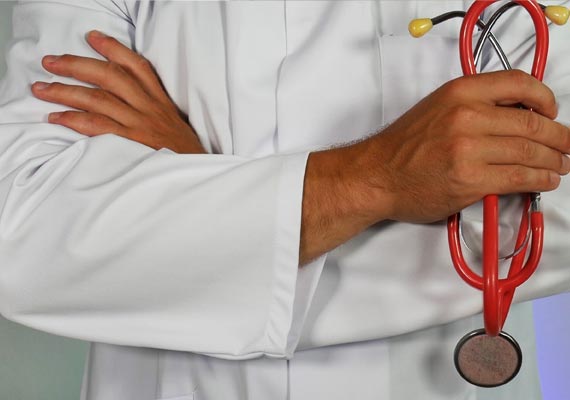 Expansion is one of the key strategies to ensure the sustainable profitability of any business, including medical practices. However, medical professionals usually struggle to meet the monthly expense of maintaining their practice, let alone expand it. Professional dentists often incur a monthly expense ranging from Rs.20000 to Rs.1 lakh to run their dental clinic. 
This only provides an insight into the initial cost of expanding a full-fledged practice to its capacity. However, by availing business loans for doctors, professionals can carry out a planned expansion as and when they deem most suitable. Regardless, professionals should also find out how such a loan can help them to grow their practice organically. 
Effective ways in which dentist can expand their business with a loan 
Here are some of the best ways to utilize business loans for dentists.
Invest in latest administrative technology
Upgrading professional skill and administrative technology are among the best strategies to improve proficiency and quality of service. Professionals may consider investing in an electronic media records system to digitise medical records. This, in turn, helps medical professionals to streamline healthcare services.  
Upgrade diagnostic equipment
Having the best of the latest diagnostics tools and software can benefit a dental practice. It makes the process of diagnosis quick and easy and allows patients to acquire the most suitable treatment readily. Most patients are likely to opt for medical practitioners who are equipped with the best tools and tech in the business. This is indeed one of the most important reasons to upgrade medical equipment.
Open new clinics at different locations
Opening a new clinic in one or more locations is profitable for dentists. It allows them to enhance their visibility and builds credibility among patients. 
A high quantum of capital is required to open a new clinic, especially in a prime location. Regardless, professionals can account for a large part of the expense by availing a loan for doctors from a leading financial institution like Bajaj Finserv.
Usually, such NBFCs provide a high loan amount at competitive rates. They also extend pre-approved offers to customers to simplify their borrowing experience. These offers are available on a suite of financial products. You can check your pre-approved offer online with just your name and contact number.
Expand existing medical facility
Professionals can also expand their existing clinic with business loans for dentists to accommodate trauma rooms and spacious waiting areas. They may also open an adjoining pharmacy for additional income. Besides these, professionals may consider refurbishing their old clinics to enhance patient's overall experience.
Incorporate telehealth services
Digital dentistry is the future of dental practice, and to make the most of this telehealth trend, professionals should consider incorporating telemedicine services in their practice. It will help dentists sustain profit even in a highly competitive service sector. Though the cost of purchasing and setting up telehealth services can prove expensive, dentists can fund their requirement with business loans for doctors. 
Avail a professional indemnity cover
A comprehensive professional indemnity insurance policy helps dentists to avail of a financial coverage against multiple professional damages. For instance, such an insurance policy helps to account for expenses resulting from legal defense, injury, compensation claim, breach of confidentiality, etc. 
With the help of business loans for doctors, dentists can hire more skilled staff and technicians. For instance, a team of ultra-sound and IT technicians, experienced administrative staff, associate dentists and other lab technicians can ensure service diversification.
Online visibility is of utmost importance, irrespective of the profession. By investing in marketing, professionals can enhance their online and offline presence. This could help expand their reach and gain new patients, which is the most effective way to increase revenue. 
There are several ways professionals can use business loans for doctors to revamp and expand their dentistry practice. However, the key to ensure the same depends on two factors: the choice of lender and judicious use of the sanctioned loan amount. Also, professionals should have a robust financial management plan in place to ensure hassle-free loan repayment.