Read 5 important Tips For Quick Bajaj FInserv Credit card application approval
Credit cards constitute an important part of the consumer finance ecosystem. A large number of people apply for credit cards each year, but only some of them get their credit card application approval the first time they apply. Many of those applications get turned down. Do you know why? Let's find out.
There are multiple ways to apply for your credit card. You can submit your credit card application online, through a bank representative, or through promotional stalls set up at different events. You need a set of documents to be submitted with your credit card application. These are
Identity Proof

Address Proof

A copy of your PAN card

Income/ Employment proof
After you've submitted all the required documents, the bank starts verification of the authenticity of your documents. They may call and talk to the reference contacts mentioned in your application. They may also approach your employer for verifying your employment details.
So here are 5 tips for getting your Bajaj Finserv credit card application approval quickly and without much fuss.
Build a good credit
This is a process that takes time. But if you build and maintain good credit, you can get your credit card application approved with any credit card provider. If you have a lengthy credit history, your application has a better chance of getting approved. So, you should start building credit early and be wary of closing other cards, especially if you've held them for a long time. Keeping multiple accounts open in good standing shows a good track record.
Moreover, having a mix of varied credit histories improves your position as a borrower. So, if you already have a few credit cards and loans, it shows that you can handle different kinds of credit. You would be considered a reliable applicant if you have consistently made timely payments across the board. 
File your application on the basis of your credit score
Firstly, you should know what's in your credit report. If you apply for a card and there are errors in your credit report that haven't been rectified, your approval might get hindered. So make sure you enquire about your credit score beforehand and keep the credit report error-free. Secondly, your credit score, monthly income, and your monthly minimum debt payments affect the approval for your credit card application. Therefore, you should apply for a card that fits your credit score. If you have a low credit score, you might want to apply for a starter, student, or secured credit card before you move on to a more advanced card.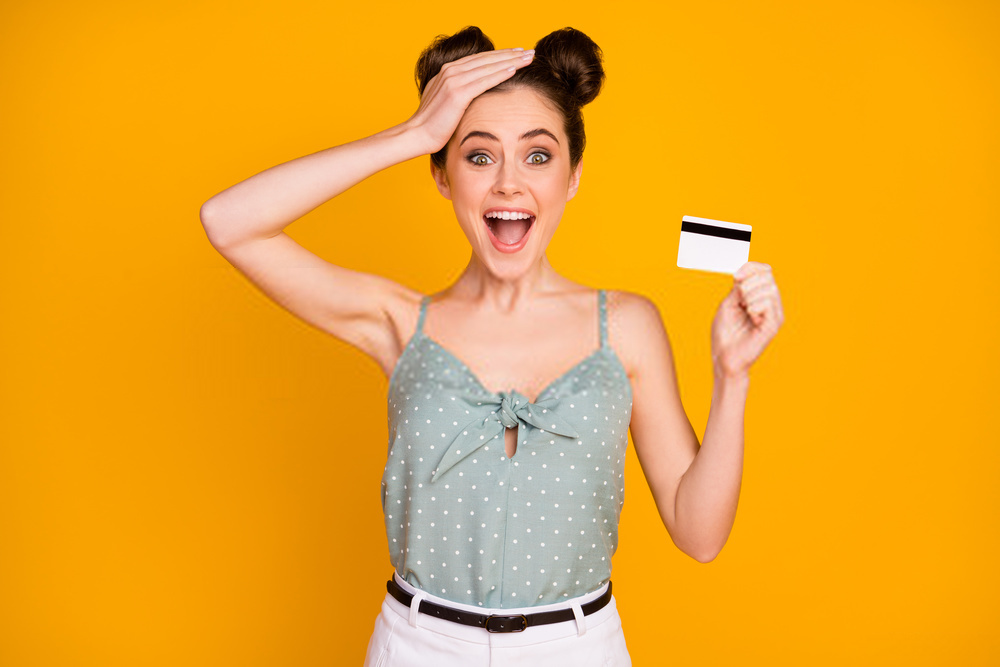 A way around this is to get a co-signer. Getting a co-signer will increase your likelihood of being approved, in case of bad credit or no credit. This implies that the co-signer will be held responsible for your debt if you can't make the payments. Ensure that you find someone with good credit to be the co-signer.
Show a good debt-to-income ratio
The most important aspect for a credit card provider is your ability to pay back the charges you put on your card and also repay other debt that you might have. They need to ascertain whether you have enough income to supplement that. This is where they'll consider your debt-to-income (DTI) ratio. Needless to say, a lower DTI is always better than a higher one.
Another factor for getting your credit card application approved is a good track record. For that, you must pay all your bills on time. So ensure that all your payments are done on time, whether it's for student loans, rent, mortgage, utilities, or other bills.
Watch your debt-to-limit ratio
The credit card company looks at this ratio, also known as credit utilization on your other credit cards (if applicable). The ideal ratio you need to maintain is 30% debt to 70% available credit. For instance, if your credit card limit is Rs. 1,00,000, you should not exceed charging your card by more than Rs. 30,000. Additionally, you must keep your card balance under Rs. 30,000 throughout the month. One way to do that is to pay off your purchases more than once a month.
Apply online for instant approval
Bajaj Finserv credit card provides you with an option to submit your credit card application online for instant approval. With this feature, you can submit your documents online and apply for the card. If you meet their eligibility criteria, you can get a credit card within no time. The Bajaj Finserv SuperCards also attract nominal joining & annual charges.
Keep these tips in mind in order to get your Bajaj Finserv credit card application approval quickly, and enjoy a plethora of services such as effortless EMI conversion, emergency advance, rewards, and privileges.