7 Easy Ways to Learn English Faster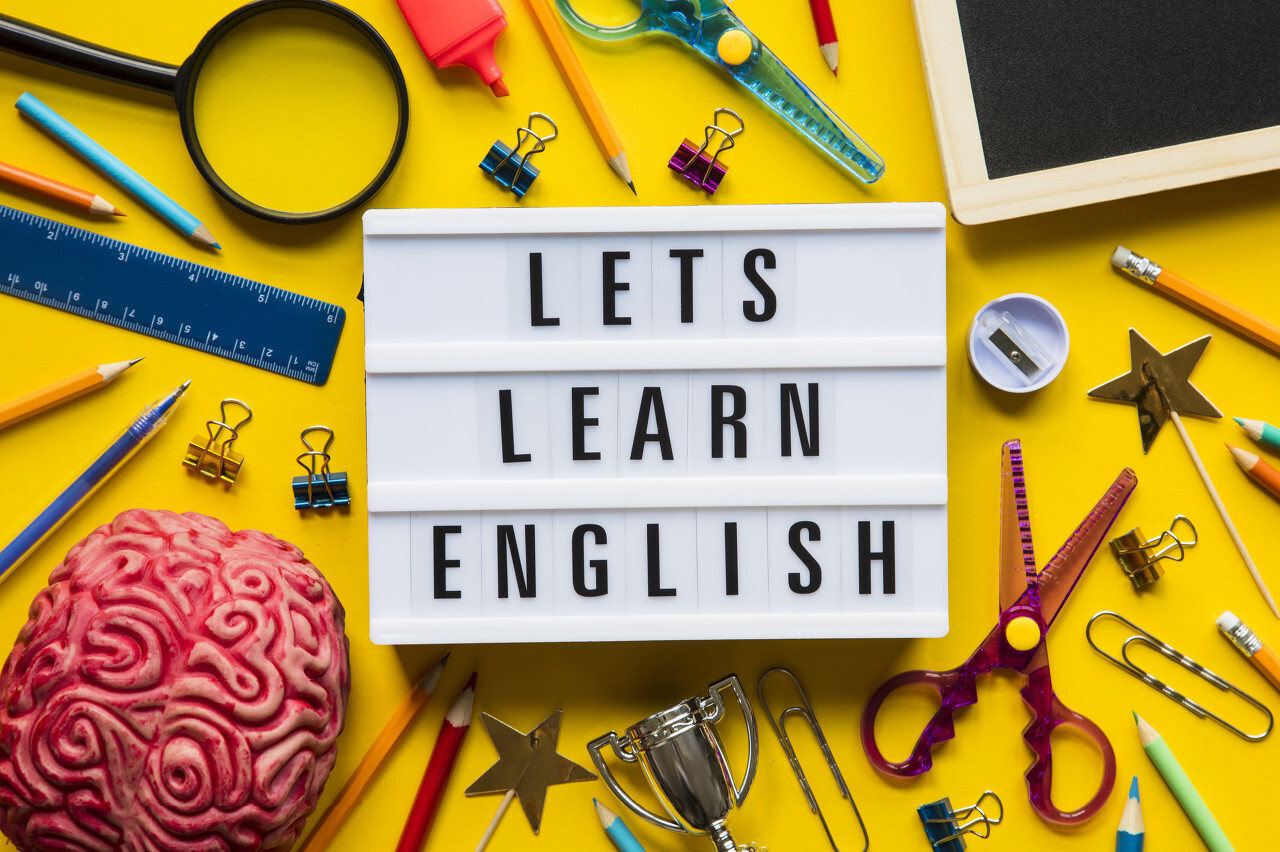 The tips to learn and practice English that I share below will help you if you already have a basic or intermediate level in the language and want to take it to a higher level. I hope they are useful to you!
Watch English videos with English subtitles
To start your practice, it is important to familiarize yourself with the sounds of English. The first step you can take for them is to watch television or movies in English with English subtitles. If you are at a basic/intermediate level, start by watching a movie that you have already seen and know what it is about. That way you can understand what happens thanks to the context.
Platforms like Netflix allow you to watch movies in English with subtitles. Find one you like and put it in English with English subtitles. The good thing about listening while you visualize it is that you can also orient yourself thanks to the context and physical language that you are seeing.
It can also help you to take video classes of a hobby or take virtual English classes. On platforms like Udemy or Coursera, you can find hundreds of courses taught in English.
My favorite platform for learning various creative topics while practicing English is Skillshare. You can subscribe for 2 months for free and take a look at the entire class schedule they have.
Listen to Podcast
Podcasts have become fashionable lately. Do you know that they are? They are digital audio publications that address a variety of topics. They are radio programs of the 21st century. There you can listen to programs dedicated to teaching you English tips, words and grammar, and also the subject you want: business, entrepreneurship, entertainment …
One that I really like to learn from everyday English is the Moth, it is a storytelling program where ordinary people tell interesting and relatable life stories. This, in addition to getting your ears used to different accents in English, helps you learn everyday words and sayings.
Listen to Audiobooks
For those of us who like books this is a great option: listen to an audiobook! Not only can you practice your English by listening to it, but you also take the opportunity to read all the books that you have wanted but have not taken the time. Audiobooks are great because you can listen to them before you go to sleep, when you go on public transport, or when you are doing mundane chores around the house, like boring cleaning.
One of the most complete applications for both audiobooks and books is Scribd. It's the Netflix of books! Its monthly subscription is $ 8.99 USD, a reasonable price considering that it gives you access to a gigantic virtual library in your pocket.
Listen to music in English and follow the lyrics
Music is one of the fun ways to listen, learn, and become familiar with English. If you have the Apple Music, Google Play Music, or Spotify app, take the opportunity to listen to your favorite artists and really understand what they are saying. You can't imagine how different a song is once you know what it says. The Apple Music app has a messaging symbol in the upper left corner. Click it and have fun making your own karaoke.
Another tool that I use a lot is SoundHound ( iOS / Android ), it helps you identify a song that is playing wherever you are, shows you the title, who sings it, and includes the lyrics of the song.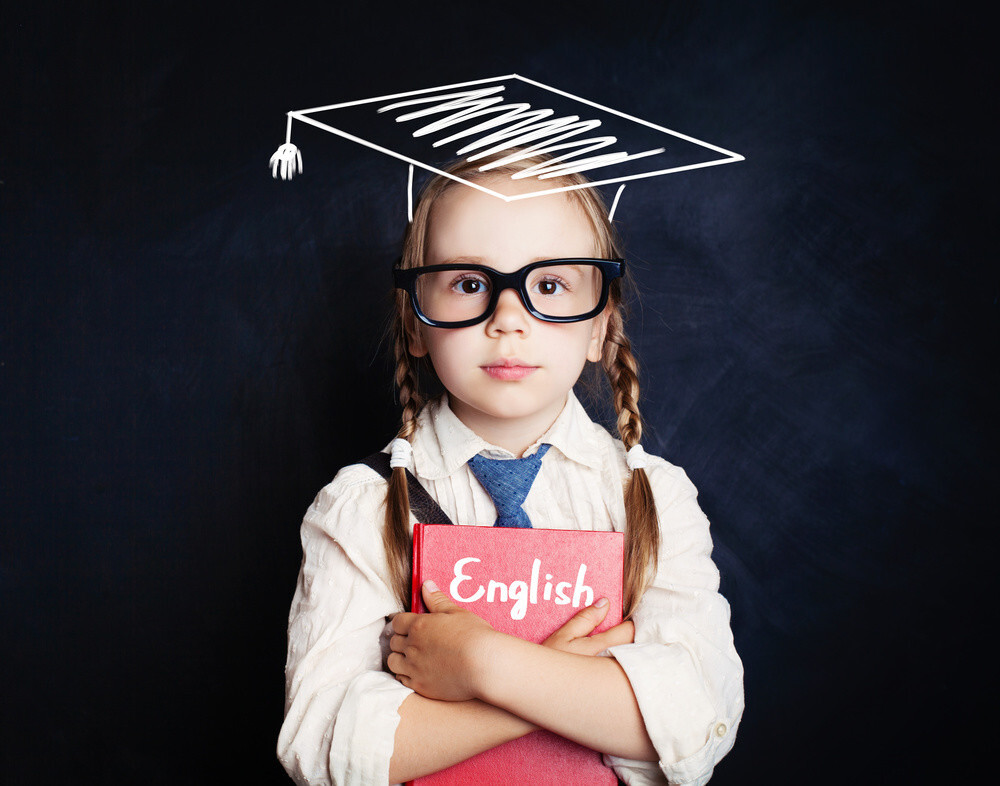 Learn to write one word per day
Grammar and vocabulary are central to the language and to communicate properly in English, you will need to know how to use the correct words in the correct context. Propose to learn even one word in English per day, you will see that after a year you will already know 365 that you didn't know before.
Practices that can be useful for this are putting sticky notes in your home on objects that you want to memorize, putting devices such as cell phones and computers in English, and creating flashcards. I find the latter very useful and to make it more fun I recommend using the Quizlet application where in addition to creating flashcards, you can learn with quizzes and word games.
Write in English and edit with the Grammarly tool
Write what comes to mind. But write. Whether you write in the form of a journal collecting what you did that day, something that you found funny, or you like to write fiction, write even one paragraph a day.
One of the applications that I use daily to help me write and proofread is Grammarly. Grammarly It is a digital tool that fulfills the task of an editor: it corrects punctuation, spelling, style, and grammar. It is an extension that you can download for Chrome (your computer) and it will instantly correct not only the spelling but more importantly, the grammar so that it is better written.
If you need to write an email in English, an update on social media, reply to a comment in English, or even write something much longer like an essay, Grammarly can help you make your English sound much better and understandable. It is better to consult from the essay writing service UK to learn the basics of the UK English language.
You can download the free version of Grammarly and make use of its basic functions to help you improve your grammar and spelling immediately. If you need to write long documents or communicate in writing in a professional environment with native speakers of the language, you can choose to subscribe to the premium version of Grammarly that offers you even more tools: suggestions to improve vocabulary, verifications of writing styles, plagiarism detector and advanced verifications of grammatical structure and context.
Grammarly has been an excellent tool that I have been using for several years! Its premium version can be obtained from 11 USD / month. If you constantly need an editor for your writing, essays, and documents in English, that price is more than deserved
Read books originally written in English
One of the best decisions I made when learning English was to buy a Kindle, an e-reader, in which I devoured books in English as if I had nothing else to do. On Amazon, you can find classic books for your Kindle for free or very cheap. Among the ones I read are the Little Princess and Alice in Wonderland.
Among the many advantages of the Kindle is that it includes a dictionary in English. You can go reading and if you don't understand a word, it is just that you click on it and look at its meaning. It is ideal for learning new vocabulary and grammar and much more efficient than doing it with a paper dictionary.
Conclusion.
Besides books, you can read magazines, news or blogs. As I told you above, one of the best applications to find both audiobooks, books, and magazines is Scribd! It is a virtual library where you have access to thousands of books in English. Their subscription is $ 8.99 USD per month and it is totally worth it if you read or listen to at least one book per month. You can try it for 1 month totally free and decide if you want to subscribe.