5 Reasons to Go For Online Salon Booking
Wondering why salon booking apps? Why should you consider an online salon booking app?
Well! As online shopping and online food ordering became the necessities in our day to day life. Much like, online salon booking is must for our daily life.
It makes your life convenient and makes the changes in your lifestyle with the advantage of online service. This app is beneficial for making the appointment at the right time and reduces the concern of waiting in long queues.
People might think that if we have a salon and we know about it then why do I need to consider a salon booking app. Well, there are a lot of reasons which can impress you to go with it. So, let's know about this in detail.
What is online salon booking?
Online salon booking is an online service that is provided by the app or website in which you can book the appointment with your nearby salon instantly. Salon booking app is considered to be the best platform to book the appointment with a salon, spa or beauty parlor. You will get all other different options as well in this app.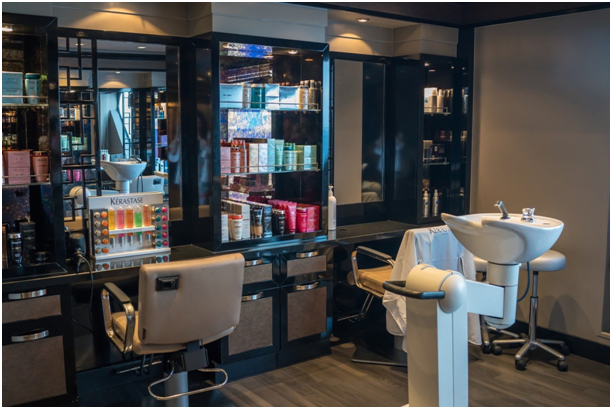 Reasons to go for online salon booking?
If you want to enjoy your weekend and holidays without the worry of a salon visit. Then the salon booking app is for you. You can book the appointment through this app with any salon of your choice and visit there at slotted time. So, the most important reasons to go with online salon booking are:
1.It will not make you wait for long hours in queues
The biggest reason for online salon booking is you don't need to wait for your turn in salon queues. With salon booking apps you can book the appointment with your desired salon. Waiting for long hours for your turn to come makes you very frustrated. Now you can be relieved! Thanks to online salon booking which makes the appointment booking process easy and flexible for us. We should always consider those things which bring convenience and comfort in our life. It is true that no one wants to wait for hours to take beauty treatments. So, don't worry! Now you don't need to wait in queues.
2. It provides you wide range of salon/spa options
Going to the same salon for all grooming treatments is so boring. Isn't it? So let's change this and choose the best salon with the help of a salon booking app. It gives you a wide range of salon and spa options. Also, you have the options to choose from premium to basic range of salon. Salon booking app has a wide range of salon and spa options to choose from. You can also compare the price and ratings of all the salons in your locality and distance one. After that you will not have any confusion and you can freely choose the best one.
3. You can choose best salon in your locality
With salon booking apps you can choose the best salon in your locality. No need to go so far only for grooming, makeup, massage and haircut treatments. You can also look for many options available out there in this app. You can compare the price and ratings and other information about the services of a particular salon. And this helps you in getting the right and best salon for your desired treatment. Salon booking app is a go to app for choosing the best salon from premium to local range of options. This sounds interesting! Right?
4. It provides you well sanitized salon
Well sanitized and hygienic salon is all that we need. Hygiene is very important for our health and health is more important than anything. Generally corona pandemic brings this in our life to deal with hygiene and safe places. And salon booking app provides sanitized and hygiene salon and spa. It brings more positivity and safety to our life. You can choose well sanitized and hygienic places for your beauty treatments. Also, high quality salons and spas are more likely to have the same benefits.
5. You can book appointments instantly
Now, the most beneficial and amazing reason to choose the online salon booking is instant appointment confirmation and booking. After checking the different salons and spas and comparing their price and ratings, you can book the real-time appointment and get the confirmation mail or message on your registered phone number and email id. This is very convenient for customers and spa owners as well. Spa owners can take the advantage of this feature as they can keep a record of their customer's appointments.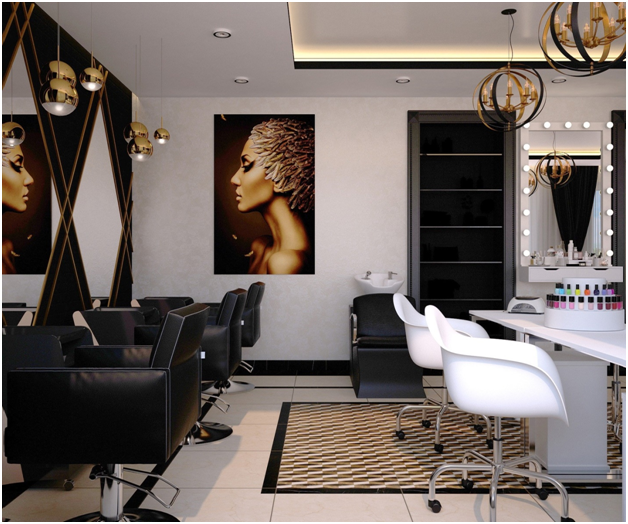 Benefits of online salon booking
Salon booking app provides the facilities to book the salon online from your phone(android & iOS). The mind blowing benefits of online salon booking are:
You can get the confirmation notification instantly after booking the appointment
You can compare the price and ratings of different salons
Are able to pay online
You can cancel or reschedule the appointment in case of any emergency
You can avail discounts and offers
How to book a salon online?
After knowing the benefits and it's features, you are thinking of how to book the salon online. Well! You can book a salon online just by using the salon booking app. This helps you to book your desired salon in your locality from the comfort of your home.
Salon booking app is not only great for the customers but also for the salon and spa owners. Apart from the booking services, customers can also get discounts and amazing offers and the list of facilities is beyond your thinking.
Bottom line
So, now we hope that you are aware of the reasons and benefits of salon booking apps. It makes your busy and hectic schedule easy and convenient. Exploring new things and new experiences is the need of today's scenario.
– Zoylee is a Salon Booking App in which you can get all the benefits and advantages so that you can experience the great salon treatments. Go ahead and check out their website and app to explore it more.